Summer Academy to Inspire Learning (SAIL)
https://sail.uoregon.edu/
FREE Residential Programs:July 14–19 & July 21–26 SAIL is a program for middle & high school students with the aim of encouraging students to enroll & succeed in college through early exposure and exploration.


Life Skills in Action! One of Family and Consumer Science teacher, Mrs. Black's students has sewn her an eye patch.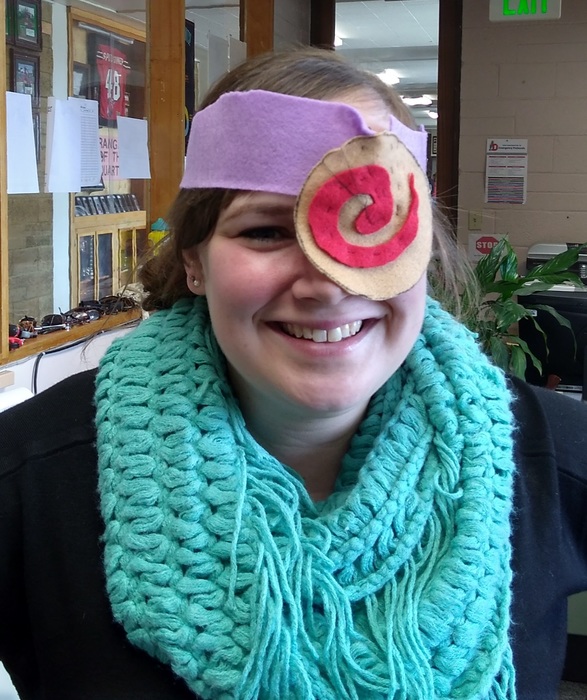 3rd Grade Art! Ms. Dawkin's 3rd grade class had fun creating flowers from pine cones recently.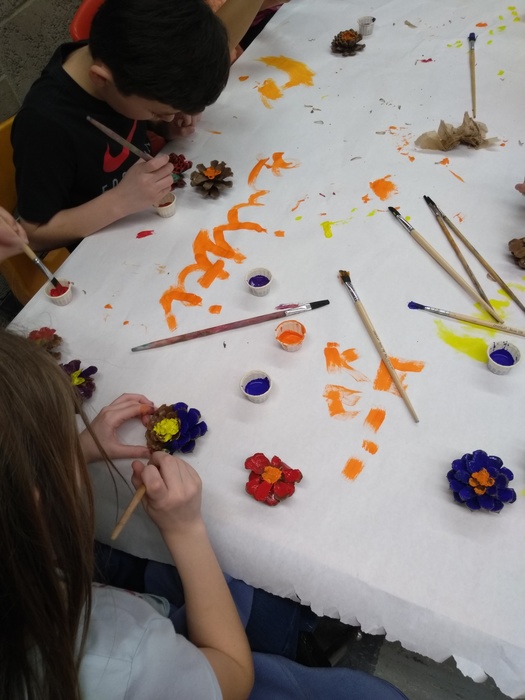 The registration deadline if fast approaching to sign up to be a part of the Dufur High School Clay Target Team.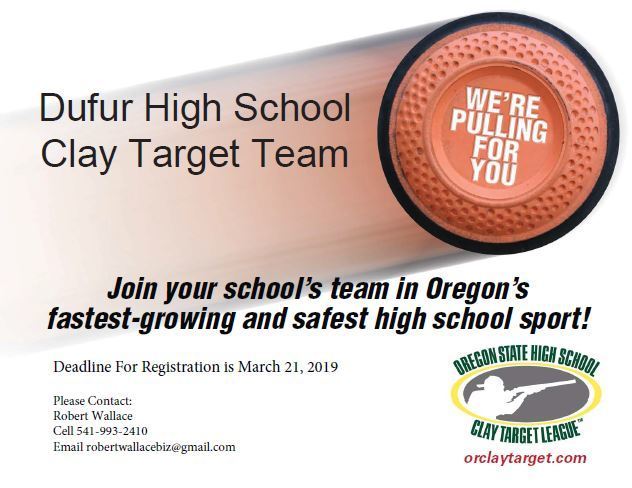 Thanks to Melissa and Ryan from MCT for a great week at Dufur School!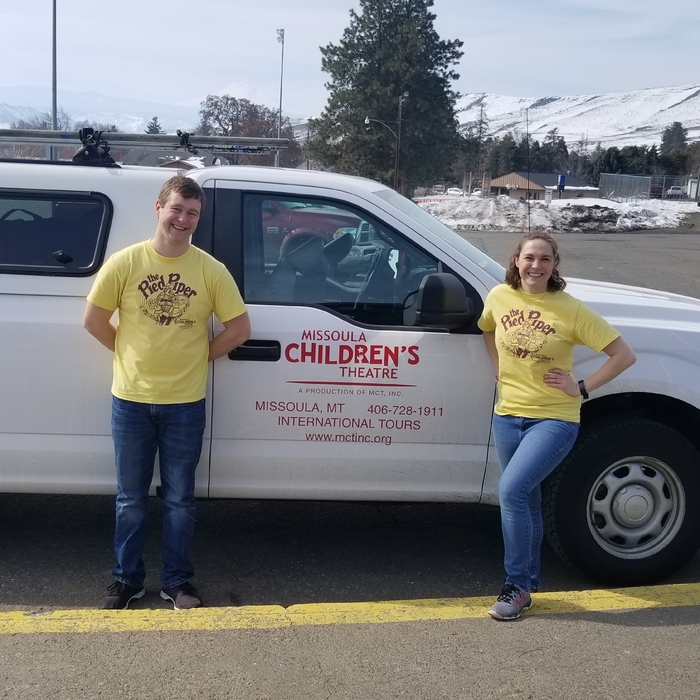 Dufur students present the Pied Piper!

Dufur Students are amazing! Congrats to the cast of the Pied Piper for an amazing opening night!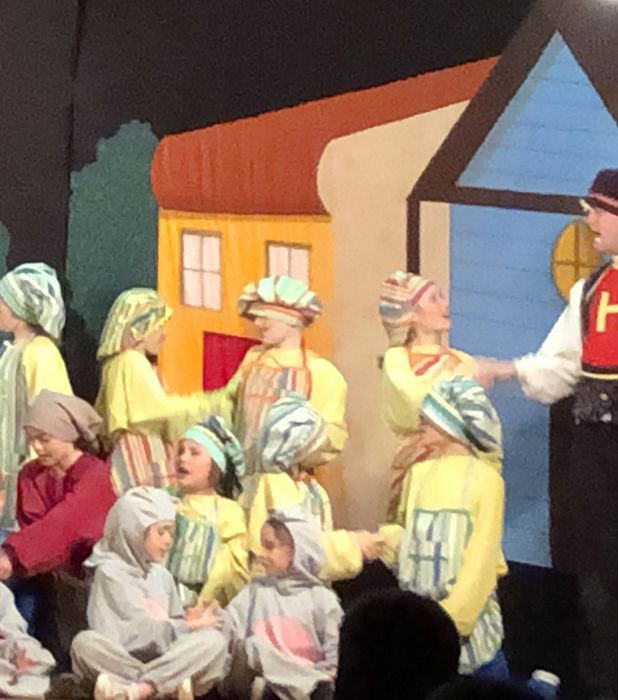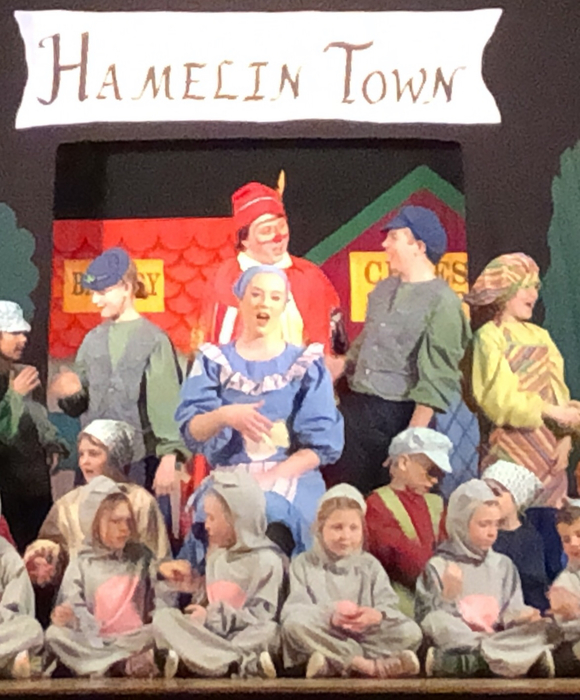 Fun "Pi Day" (3.14 or 3/14) at Dufur... in the theme of St. Patrick's Day, shenanigans were in full force!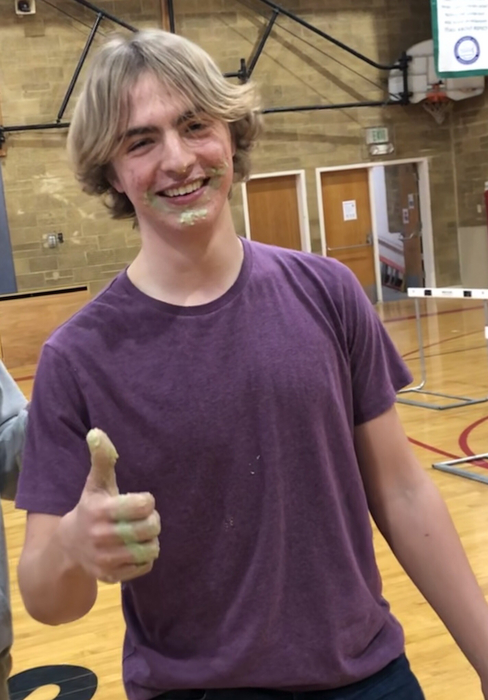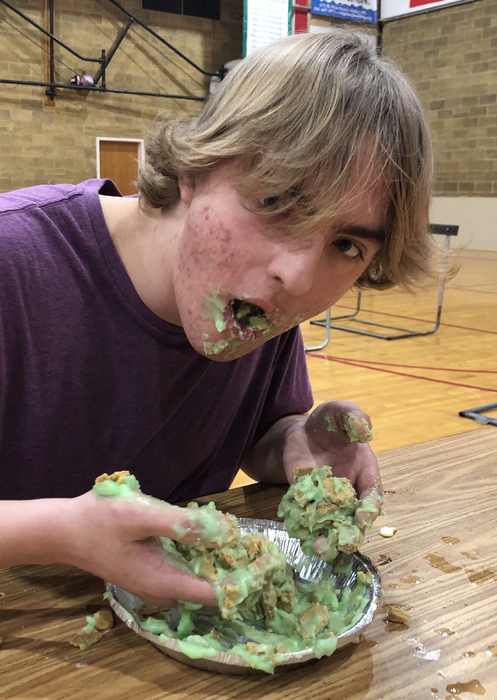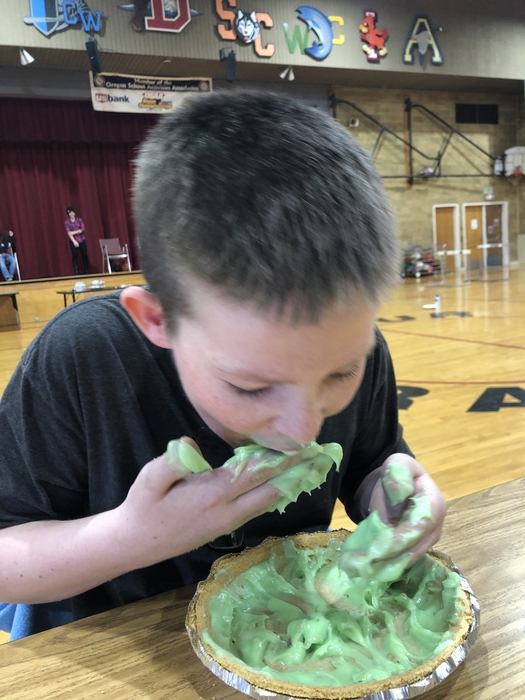 Dufur Government class attended Rep. Walden's Town Hall today. Great opportunity to witness the political process even if out numbers weren't called. It was great to see and soeak Rep. Bonham again as well.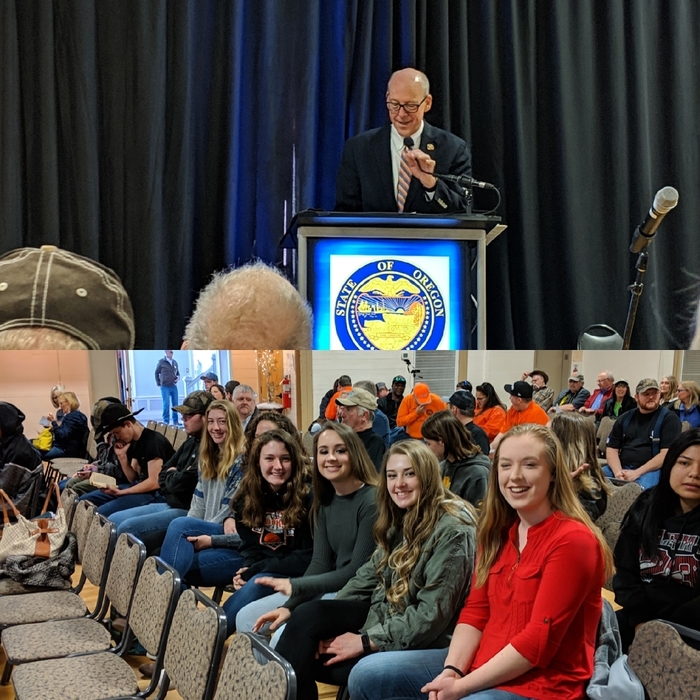 It's Jerri Walker DePriest billboard contest time! See attached poster for details. There are prizes for winners this year including $50 cash for the overall winner!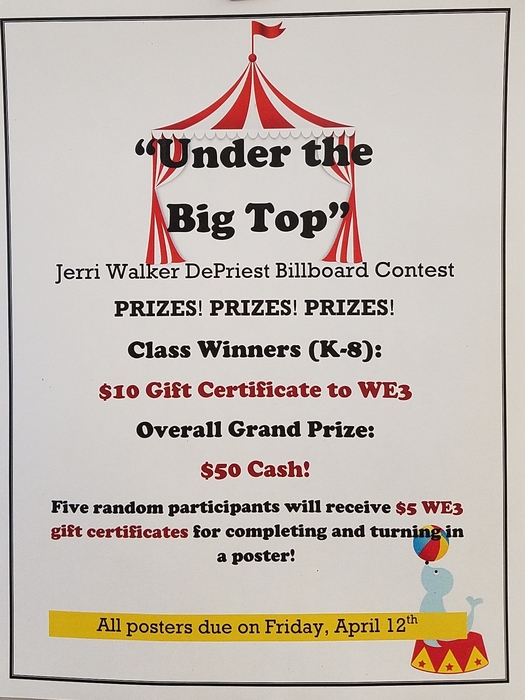 Thank you to Rep. Bonham and Rep. Smith for hosting the high school government class.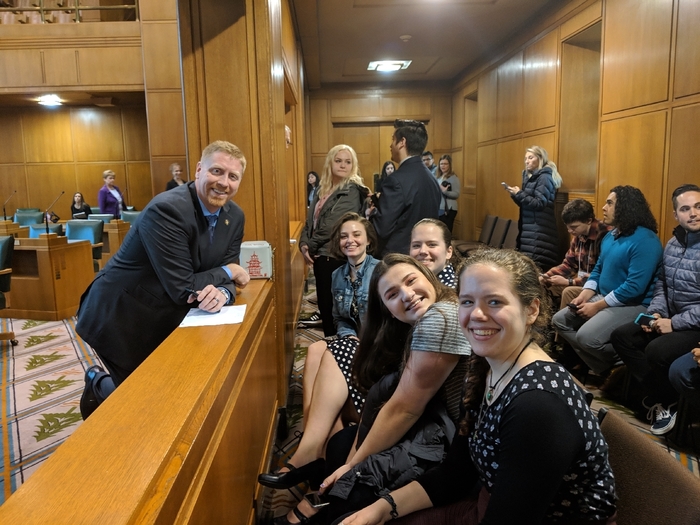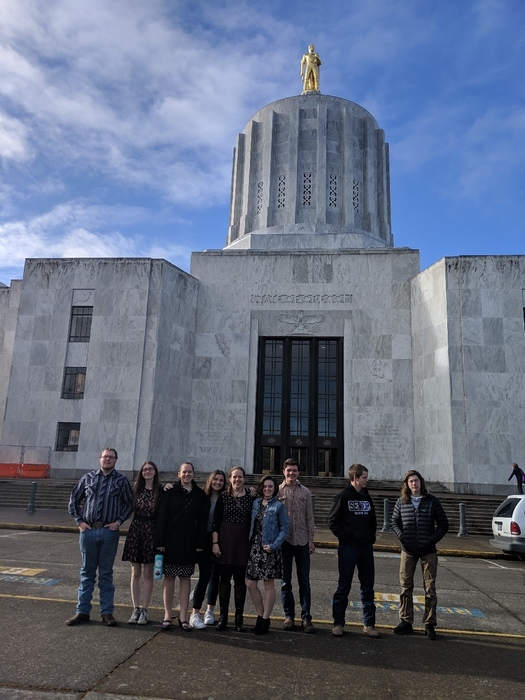 Missoula Childrens Theatre in Dufur School. Performances, Friday evening at 6 pm, Saturday at noon. Admission - Adults $ 5.00 dollars, Students free.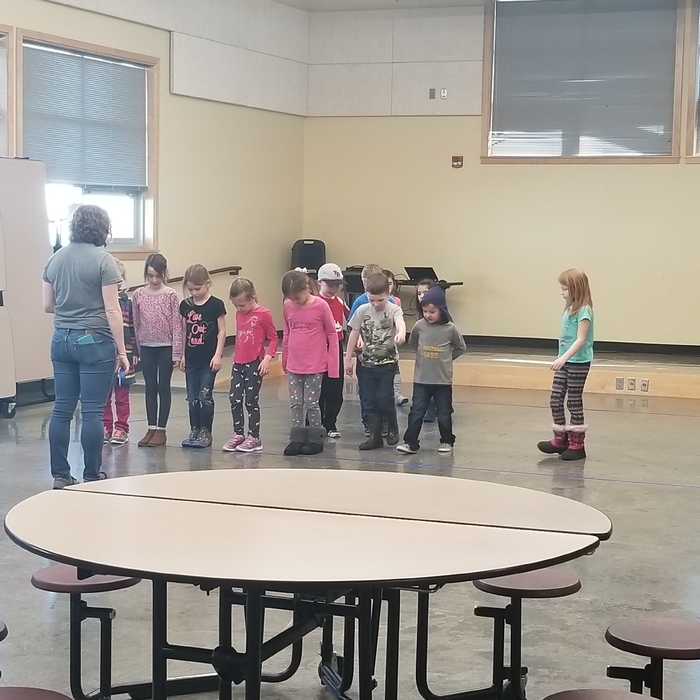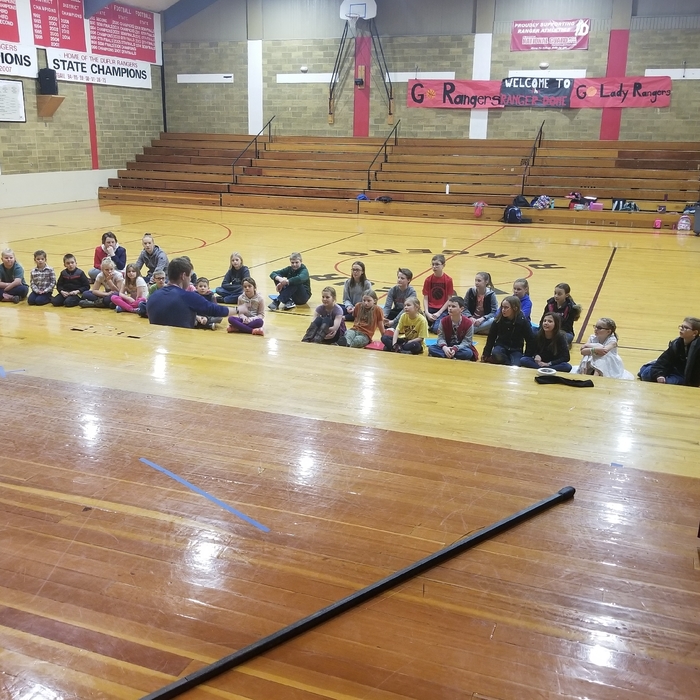 Mid-level art students celebrated the coming of spring with acrylic paintings on canvas. They used q-tips to paint the rainbow leaves of their willow trees.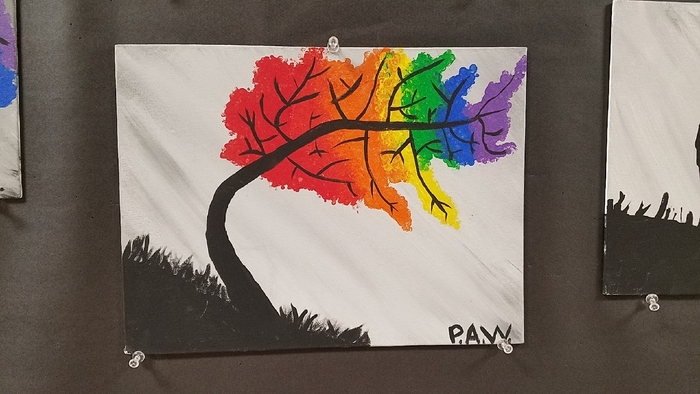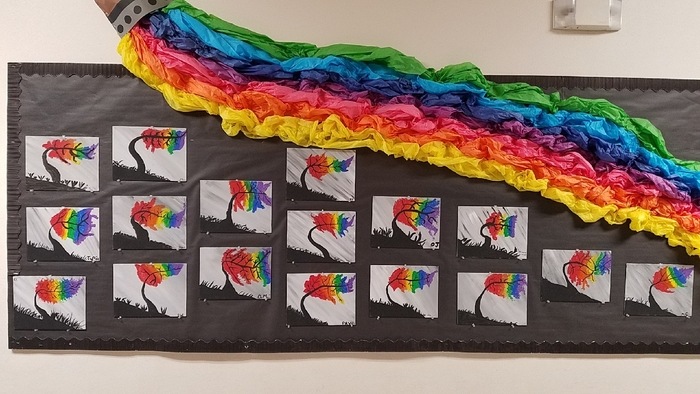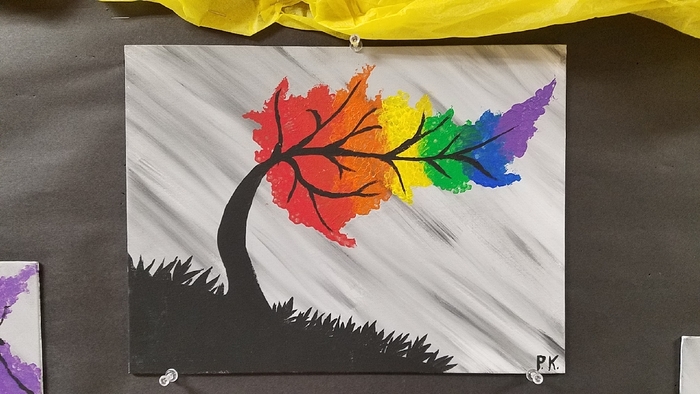 Dufur Robotics made it to the quarter finals. A great comeback after Friday.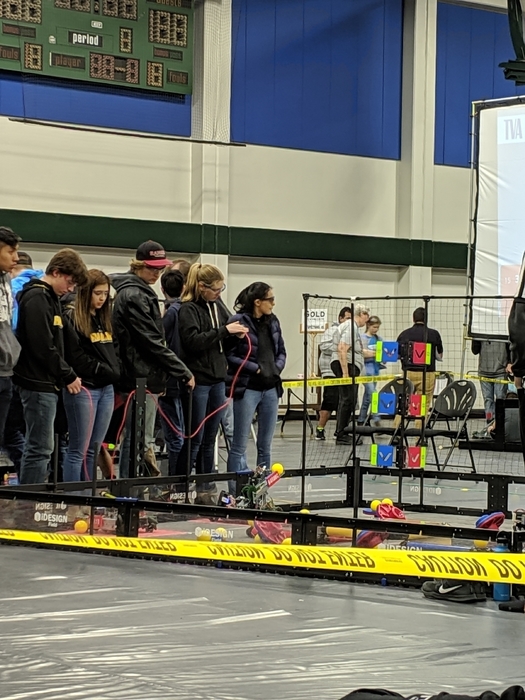 Robotics State Day 2. After a strong start our robot developed connection issues which caused the robot to start freezing. A big problem anytime, and unfortunately happening at state. The team worked on the bot last night and we are hopeful that the issue has been improved. We face day 2 with an adjusted strategy and optimism. Our goal for the season was to compete here, we've met that goal, now we need a strong showing in our last day of competition.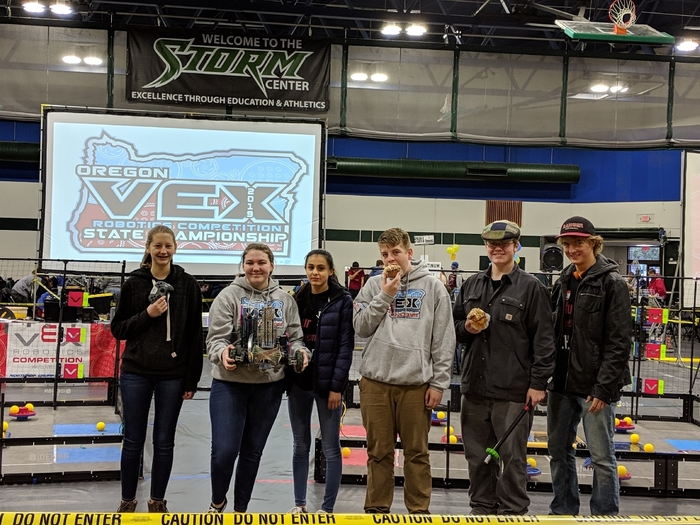 Sprouts wishing high school robotics good luck at state.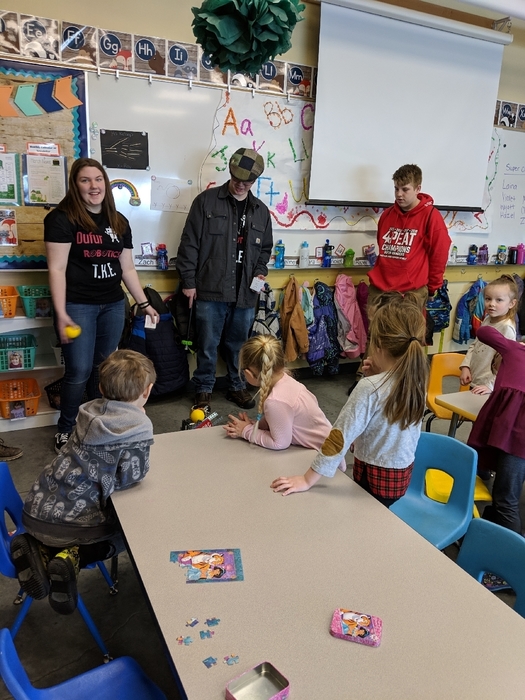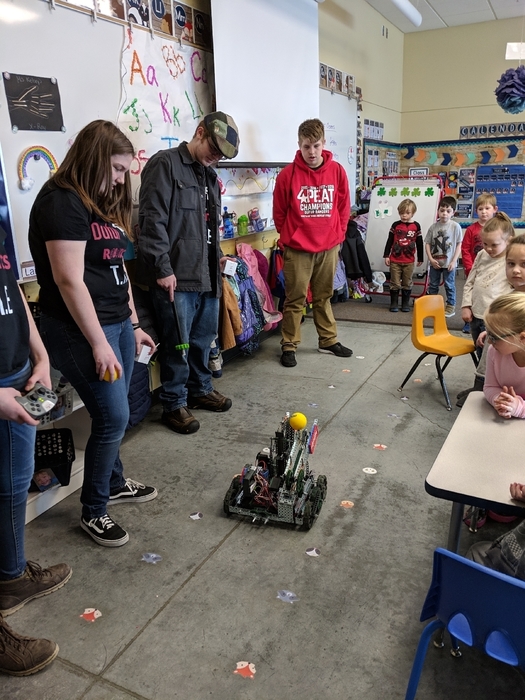 YouthThink is bringing some amazing speakers to the gorge. The first of four events is coming up March 18th.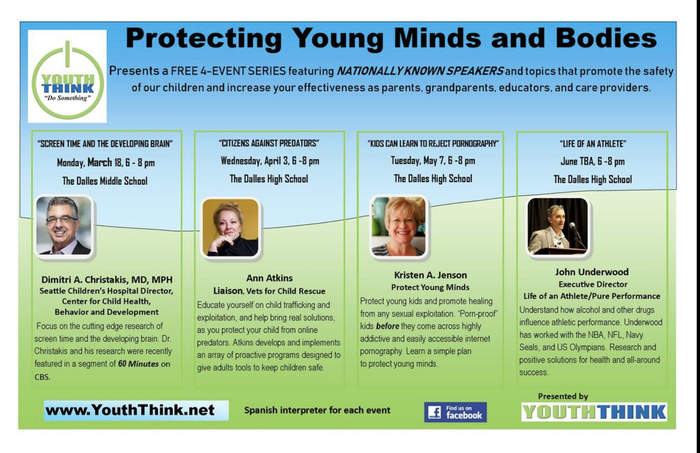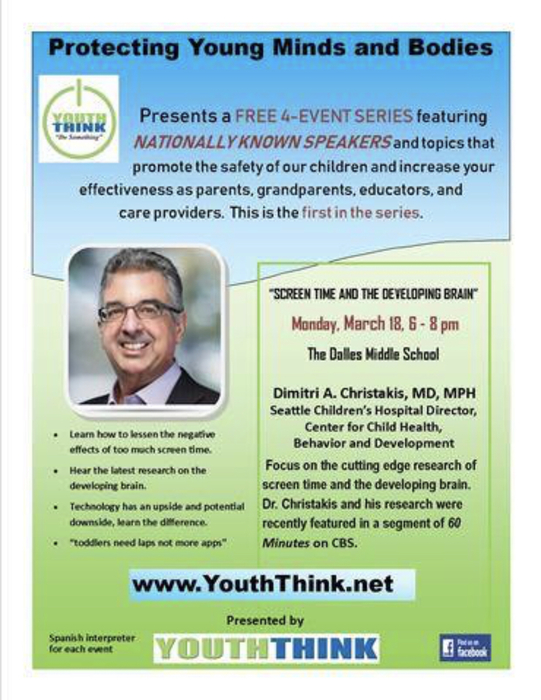 The Missoula Children's Theater is at Dufur School next week presenting the Pied Piper. Students Kindergarten - 12 grades are encouraged to participate. Auditions are Monday beginning at 3:30 until 5:30 pm. Rehearsal will be from 5:45 to 7:45 pm. Tuesday, Wednesday and Thursday rehearsals from 3:30 until 5:30 pm, and 5:45 until 7:45 pm. Friday dress rehearsal beginning at 2:00 pm, Performance at 6:00 pm. Saturday performance is at noon. Admission for performances will be $ 5.00 dollars for adults, students free. MCT is brought to Dufur School by the Garner Endowment for the Arts.

Fourth Grade, Fractions and Pancakes. Mrs. Miller's students using recipes to practice fractions and a little home economics.