Oregon Teacher of the Year 2020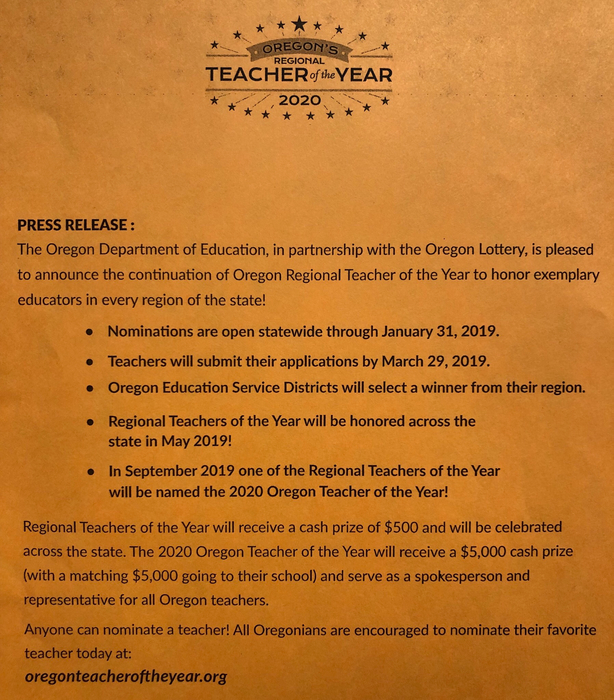 Oregon Regional Teacher of the Year 2020 Nominations: oregonteacheroftheyear.or

Look at the fun we had at paint night during our after school program!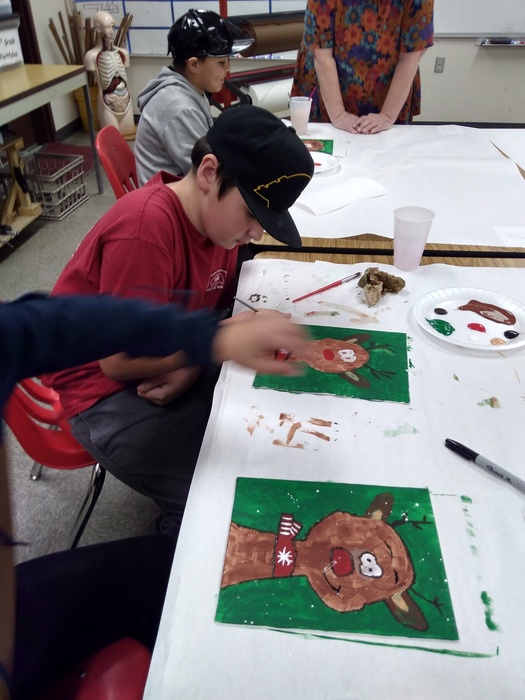 Don't forget that tomorrow, Wednesday, December 12th, is an early release day for students! Students are released at 1:00 p.m.

Putting the Blue One in its place.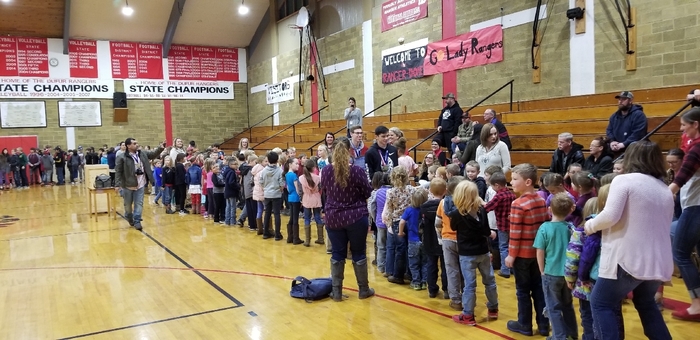 Have you ever played Spike Ball? It's a great family game and fun for everyone! 7th and 8th grade Physical Education class Spike Ball Championships!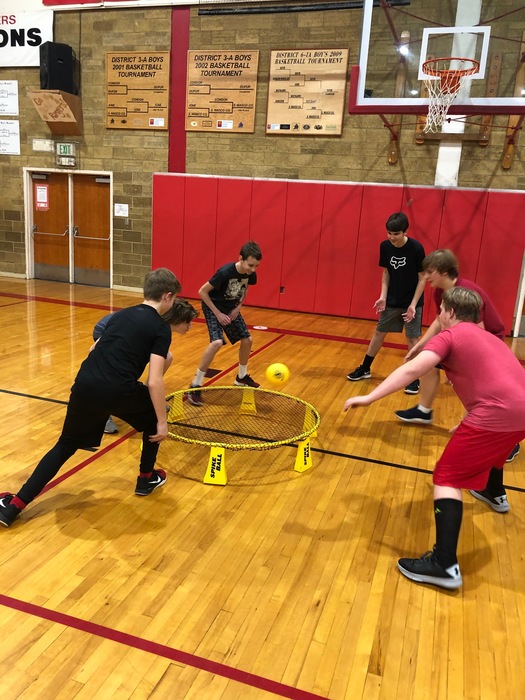 The Dufur School District hosted a "Walk Through" on December 3 for contractors interested in applying to become the Construction Manager (CM) General Contractor (GC) for the upcoming construction project in the district. There was a strong turnout of qualified contractors present. Applications are due on December 11th.

The Heisler Family recently donated $ 50,000 dollars to the Heisler Scholarship Fund, the fund now has $240,000 dollars in it! Thank You Heisler Family!

The Oregon Shakespeare School Visit Program came to Dufur School today!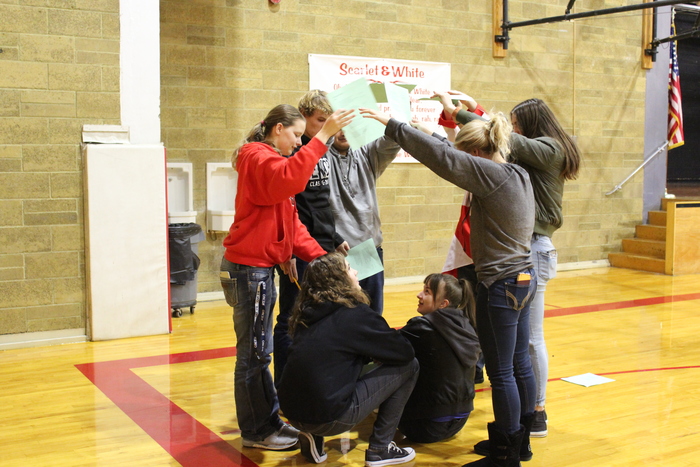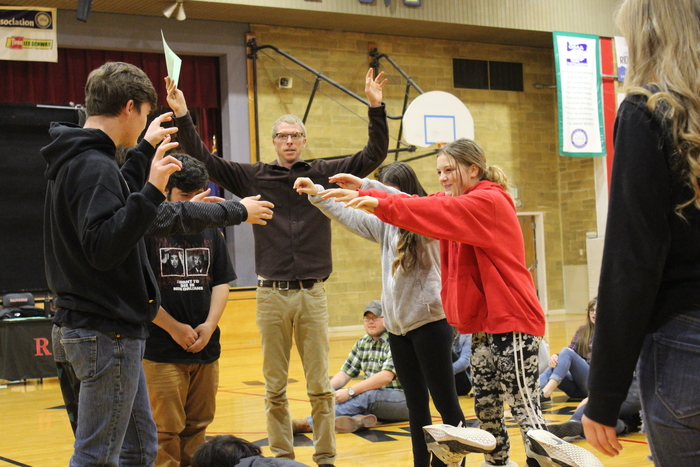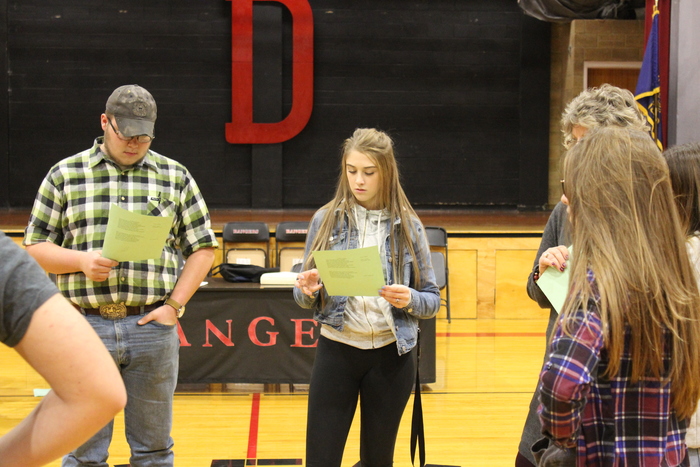 Get your tree, and support FFA in Dufur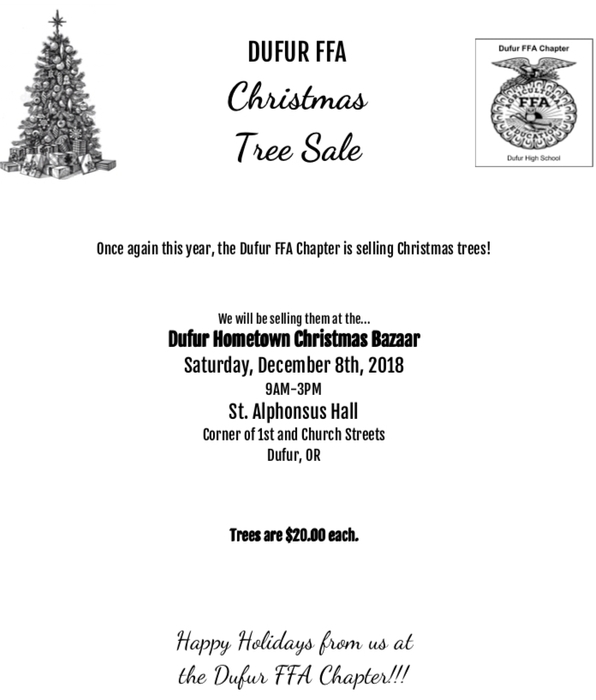 Our new website went live today! We now have a Dufur School App for smart phones as well. The app can be downloaded from the Apple App Store, Google Play, or follow the links below in the footer.
Dufur School is so excited to host the Oregon Shakespeare Festival School Visit program tomorrow!

Here is that beautiful blue trophy!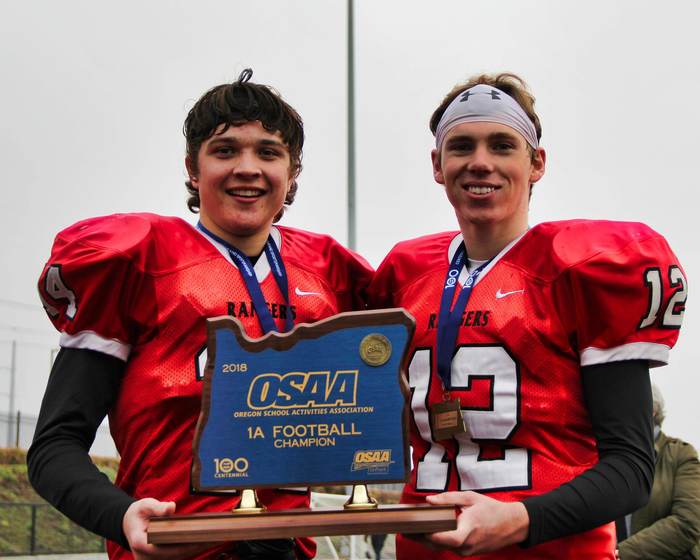 STATE CHAMPS!!!!!!!!!

Win for Ten! The Rangers are going for a 4-peat on Saturday, Nov. 24th @ 11:00 a.m.. Football vs. St. Paul for yet another epic clash in this storied rivalry.

Basketball Schedules are available now! Look for them under the athletic tab under our Site Menu.

On to Bend to play Hosanna Next Sat., Summit HS, 4:00pm

Beautiful day at Dufur School. Go Rangers!