Next Monday, 10/3, Tygh Shave Ice will be open for students, staff, and community members to purchase Hawaiian shave ice treats from 3:20-4:30 p.m. Please note that the busses will not be waiting for students to purchase shave ice and will not be permitting shave ice on the bus due to potential messes. Please plan accordingly.

This is just a reminder that school will not be in session tomorrow for students or staff. Have a great weekend!

Elementary students were visited by the Dufur Fire Department for career connected learning day, and learned about all aspects of what it takes to be a firefighter. Career Connected Learning is made possible by the Ranger TECH program.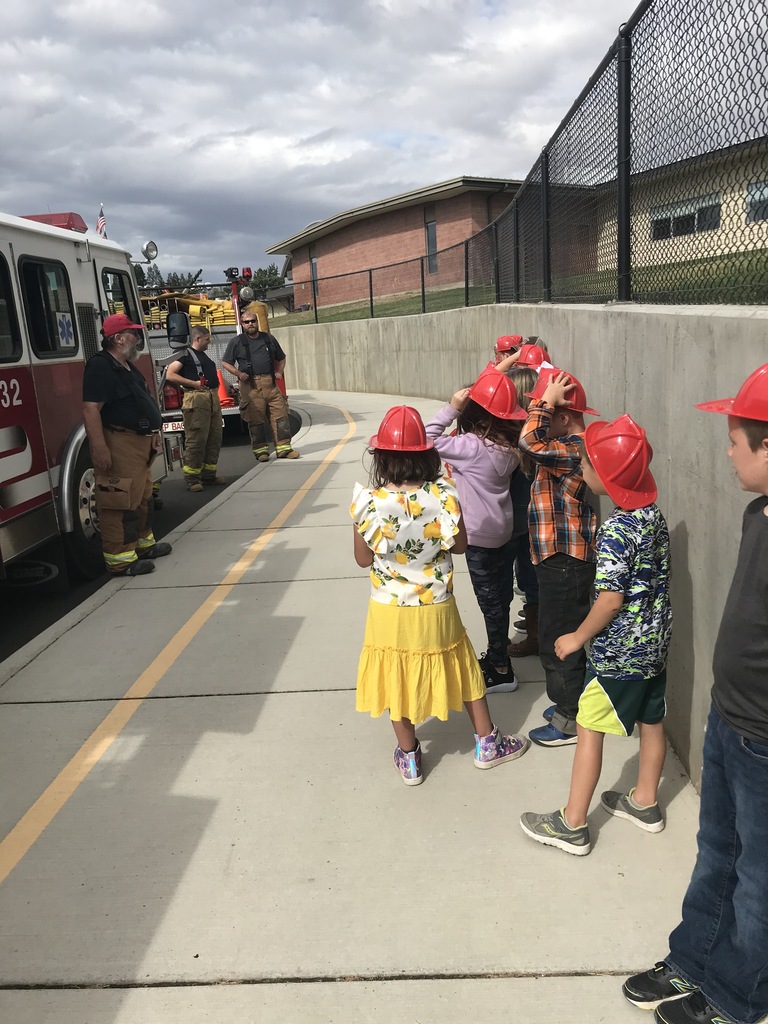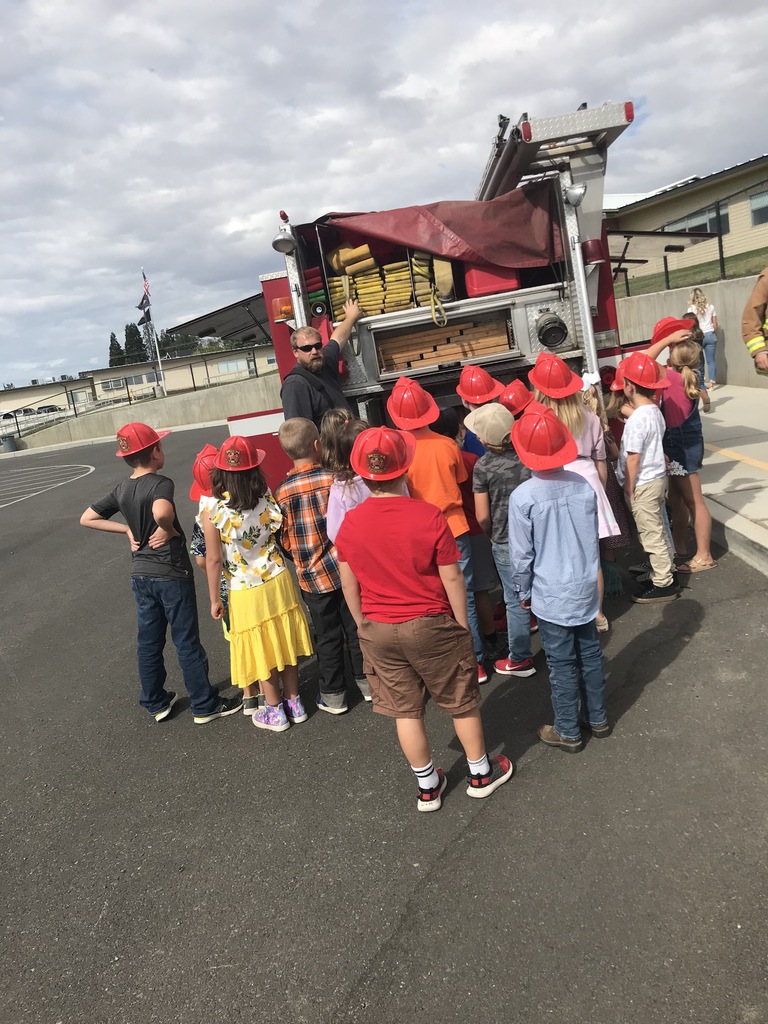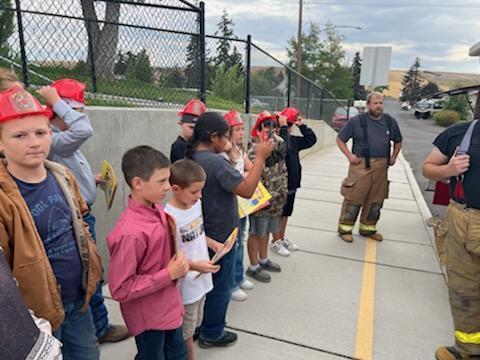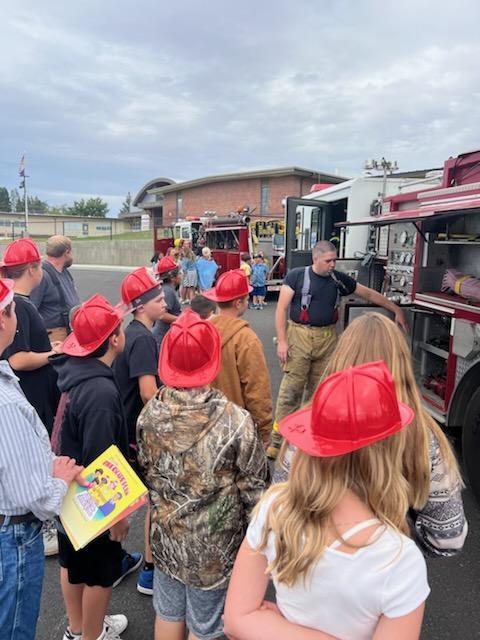 Mrs. Bales' 1st grade class went on a super fun treasure hunt on My Day Friday all around the school grounds. It led them to their "treasure" of ice cream at We 3 Coffee & Deli. We would like to thank Nan for the great service and delicious ice cream!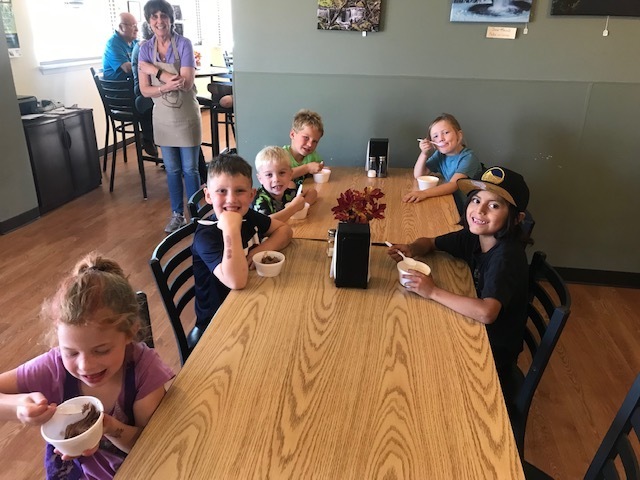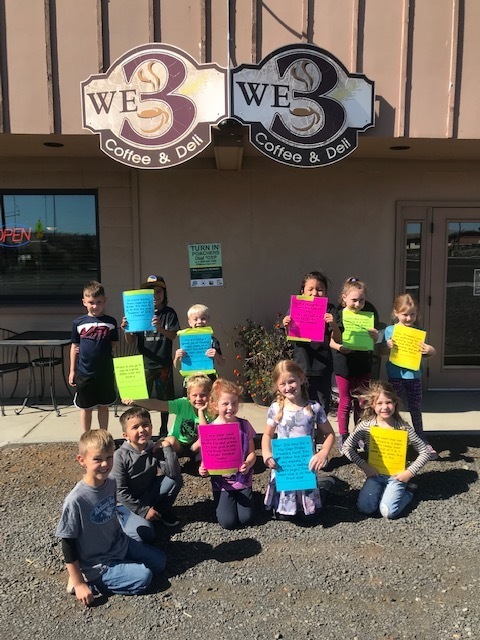 For MyDay Friday, the 4th grade class learned about the "E" in STEM, engineering. They were introduced to the four main types of engineering and examples of jobs in these areas. They also got to be engineers themselves by working with partners to try and build the tallest toothpick tower with mini marshmallows.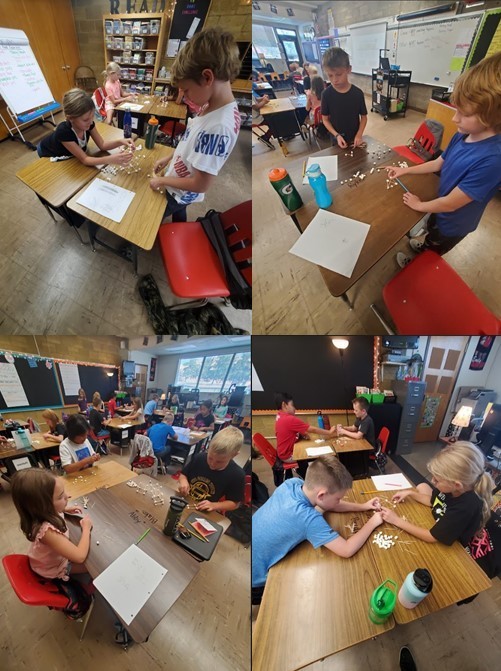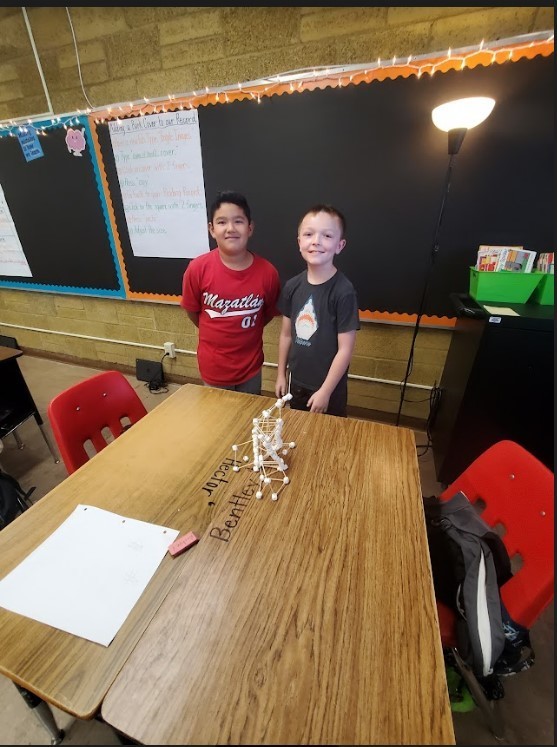 5th grade artists did a great job completing their The Real Me mixed media self portrait project. They illustrated not only their physical appearance but created drawings and words to collage and communicate who they are on the inside as well.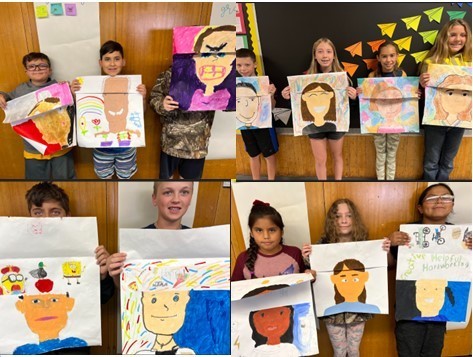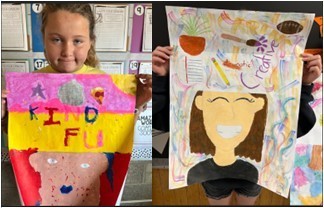 The Dufur School Student Council members are excited to announce that Homecoming will take place October 3rd-7th this year with the theme, "Candyland." Please see the attached flyer for dress up days, and don't forget to join us at Dufur School for the Homecoming parade on 10/7 at 3:00 p.m., and for the Dufur Cheer performance and Homecoming Queen coronation during halftime of the football game, which is against Pilot Rock and starts at 7 :00 p.m.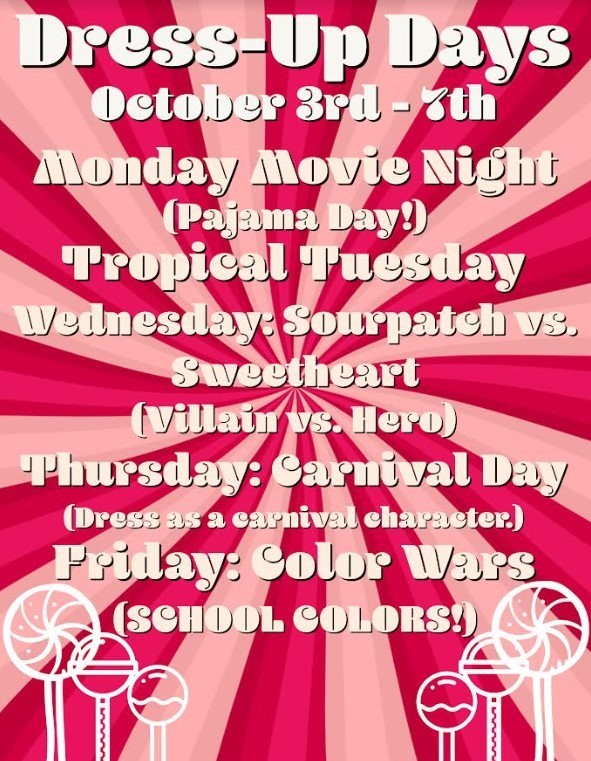 Dufur School District is currently looking to fill an Educational Assistant position. Please see our website for more information. The job is posted in our Employment section under Departments, as well as in the "News" section.


Some of the MyDay Friday fun today included a visiting artist in residence doing watercolor with elementary students, elementary yoga, outdoor games in middle school, and community service in the park for high school students.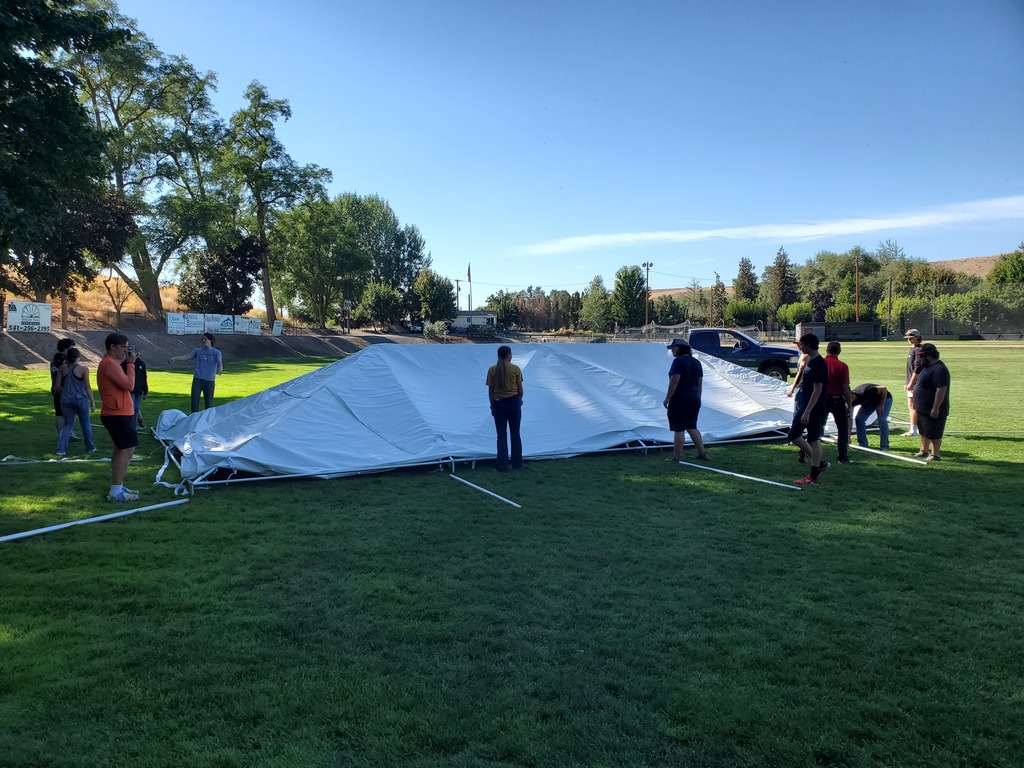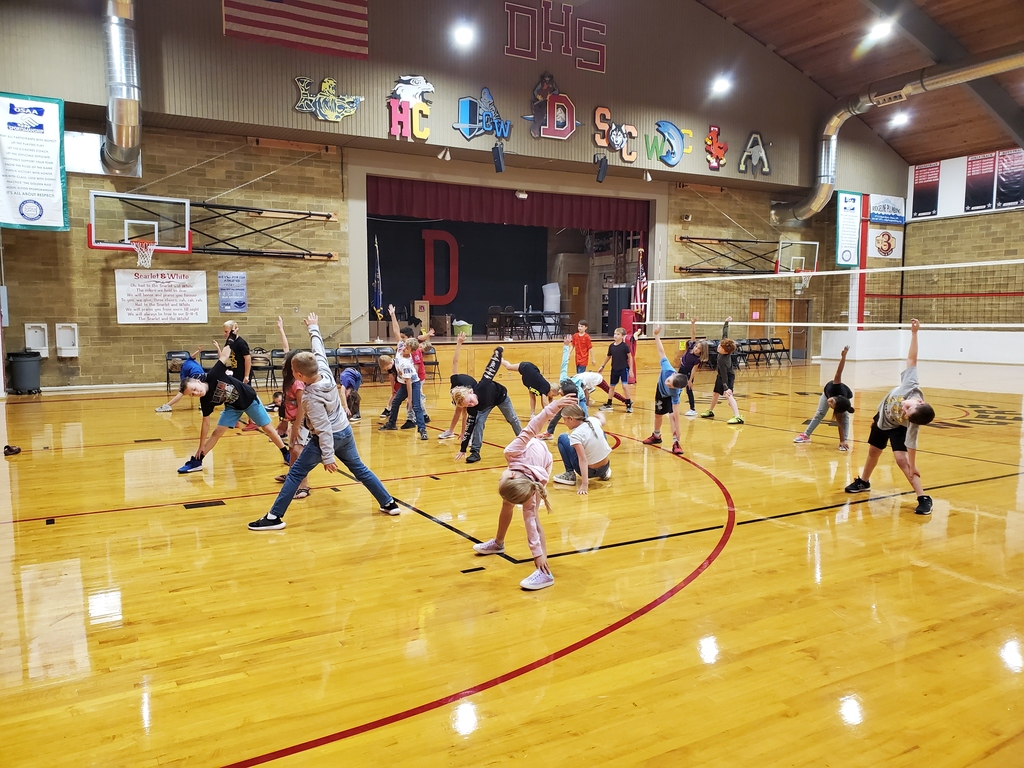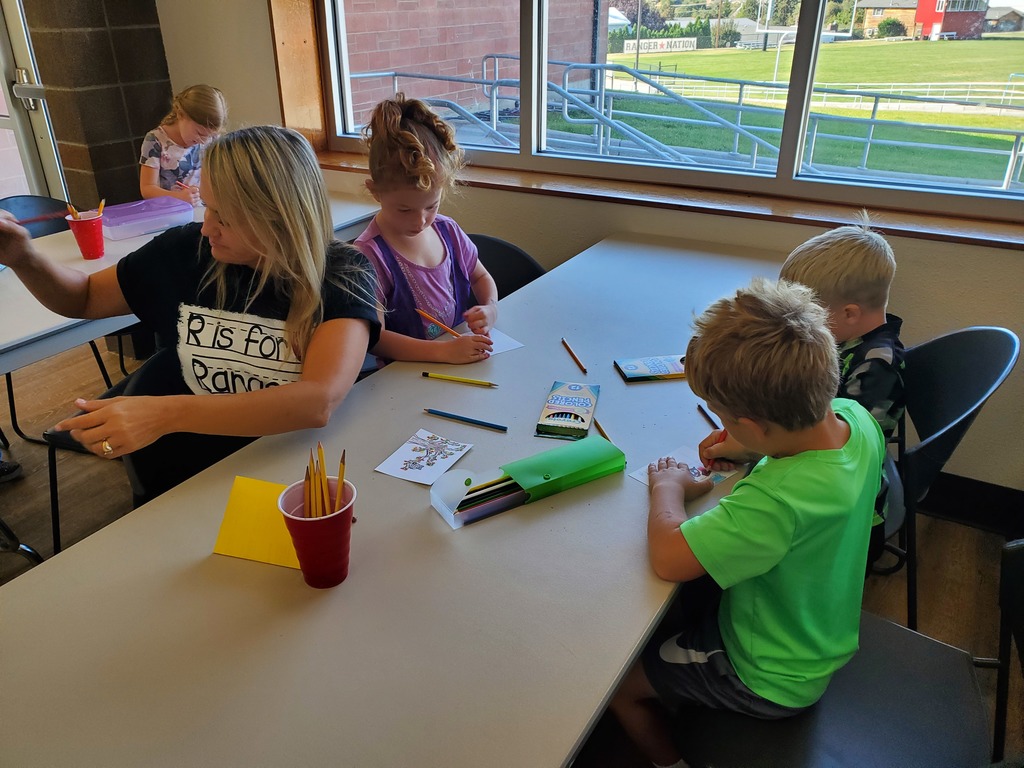 For My Day Friday the kindergarten class read Scribble Stones by Diane Alber! It is a story about a happy little stone that dreams of being something amazing. After we read the story we got to paint our own rocks and then, we hid them throughout Dufur! If you happen to find one of our awesome rocks, you'll notice there is a number on the bottom. That number will tell the class whose rock was found. Now for the fun part! We would like to get to know our community! So if you find a rock, could you please send a short note to the Dufur School telling us a couple of important things: 1. What number is on your rock? 2. Your name 3. How long have you lived in Dufur? 4. What is your favorite thing about Dufur? We love getting mail in kindergarten, and this is a fun way to get to know our community! Thank you so much for helping our class with this project! ~Holly Gibson and the Kindergarten Class

Our elementary students had a concert put on for them by the Mid Columbia Concert Association. This concert featured The Marsh Family Band!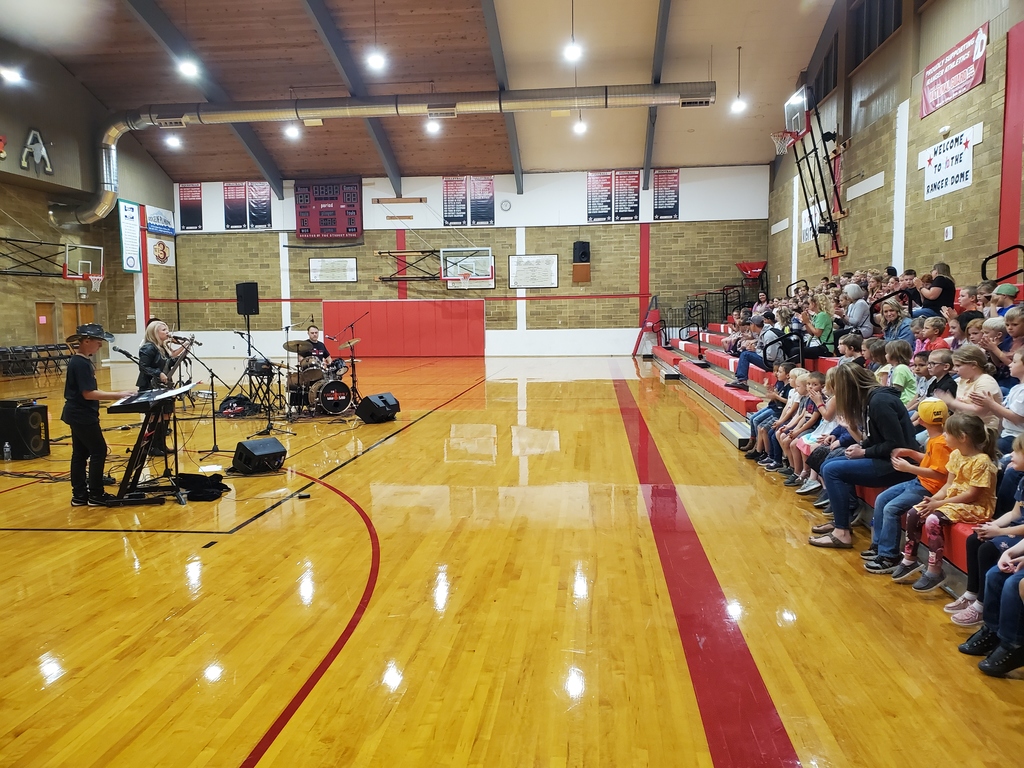 Each spring, DHS students 10th grade and above are nominated to join our chapter of the National Honor Society. NHS celebrates student scholarship, service, leadership, and character. This year's NHS members include Piper Wagenblast, Maggie Lindhorst, Alasey Hodges, Tora Timinsky, JJ Johnston, Maddelyn Tierney, Landon Ellis, Emma Coleman, August Harvey, Molly Cochenour, Audrey Anderson, and Allie Masterson. Mrs. Anderson is this year's NHS advisor.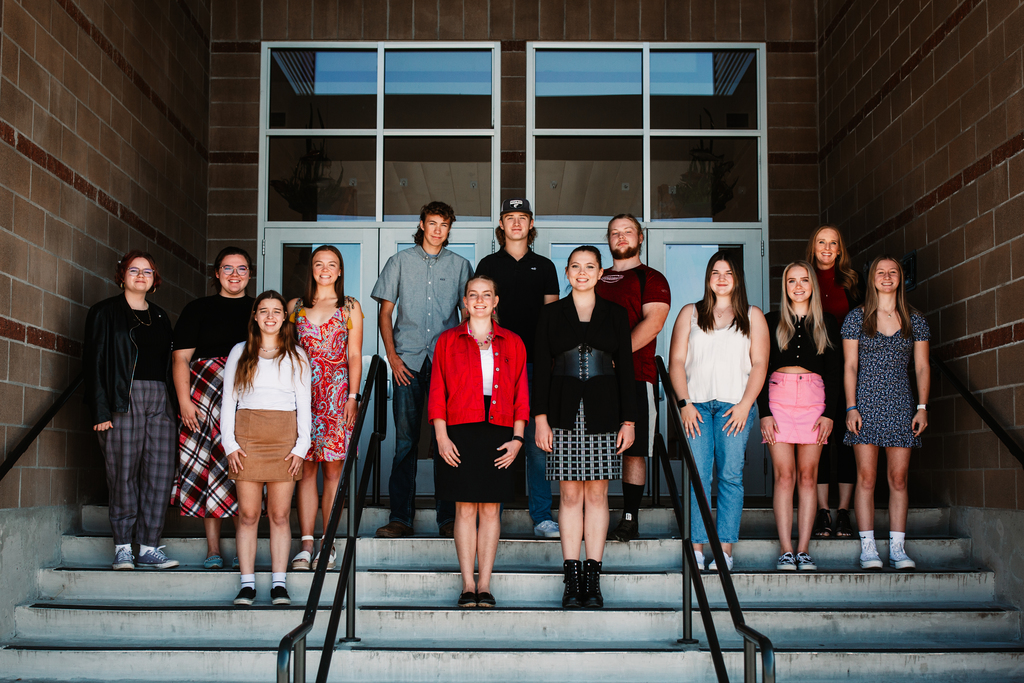 Hello Dufur Families! This is just a reminder that tomorrow, Friday, September 16th, is a Staff Development Day. School will not be in session for students.

Join us for the 24th annual Jerri Walker DePriest Memorial Endowment Fund Dinner, Auction and Concert Saturday September 24th at Dufur City Park. Gates open at 5 pm, concert begins at 8pm. Contact the school to reserve your table today!

Fair Flashback: Rhiannon earned grand champion market hog, and reserve grand champion in swine showmanship. Keegan earned class champion in market. Great job!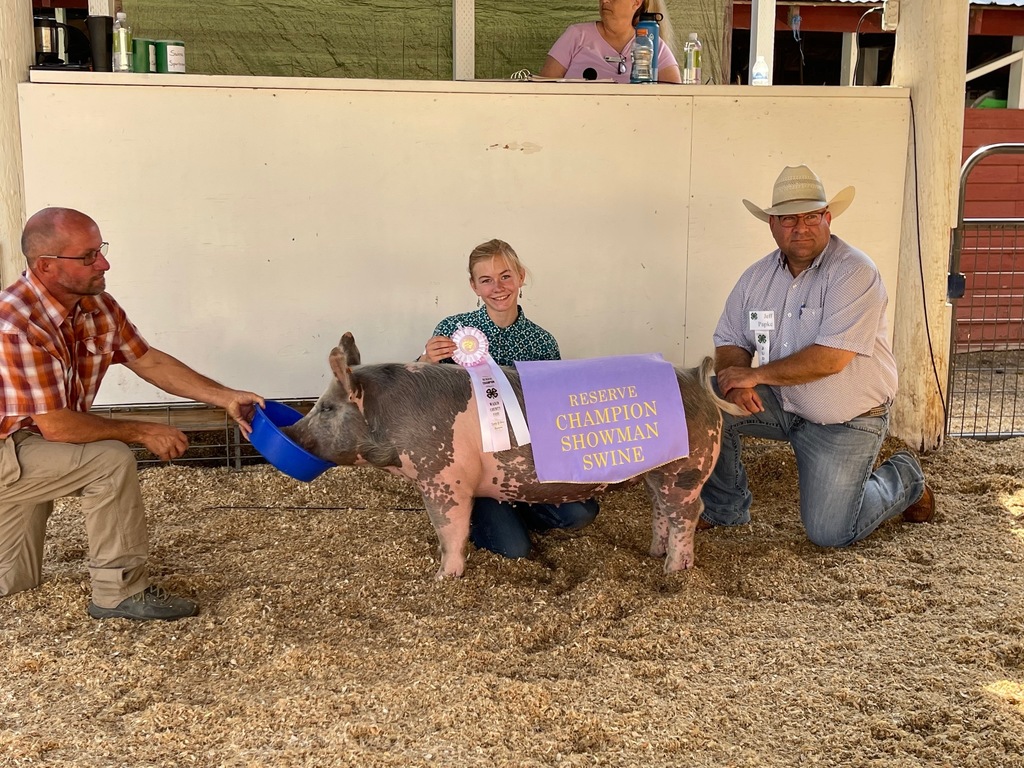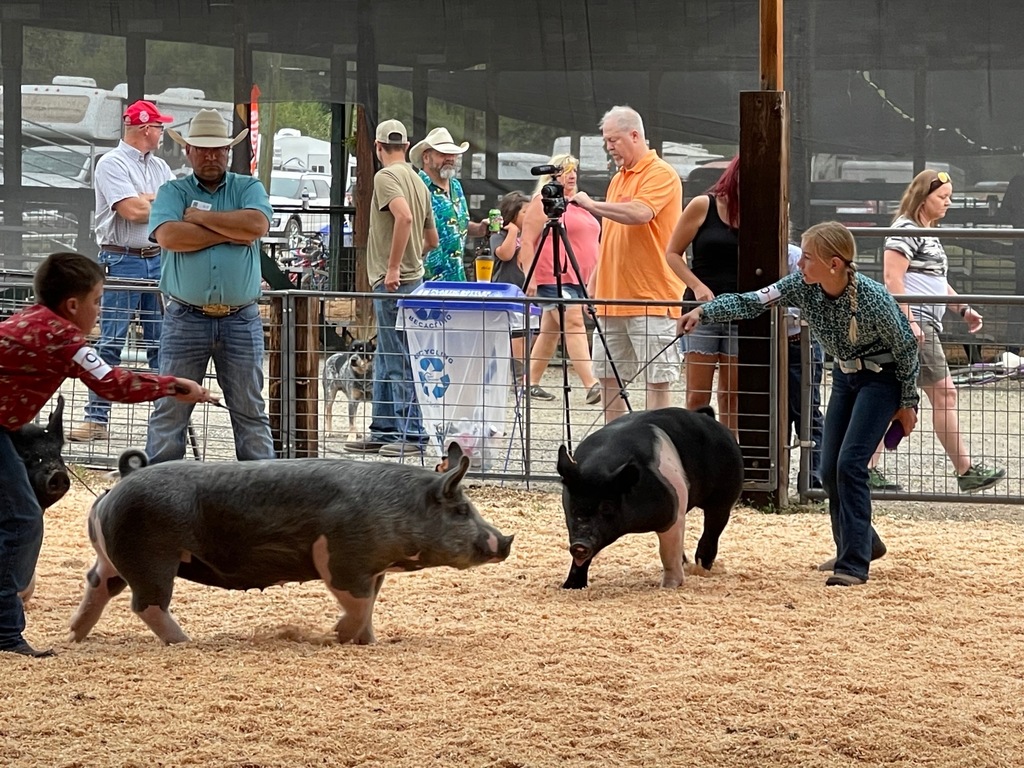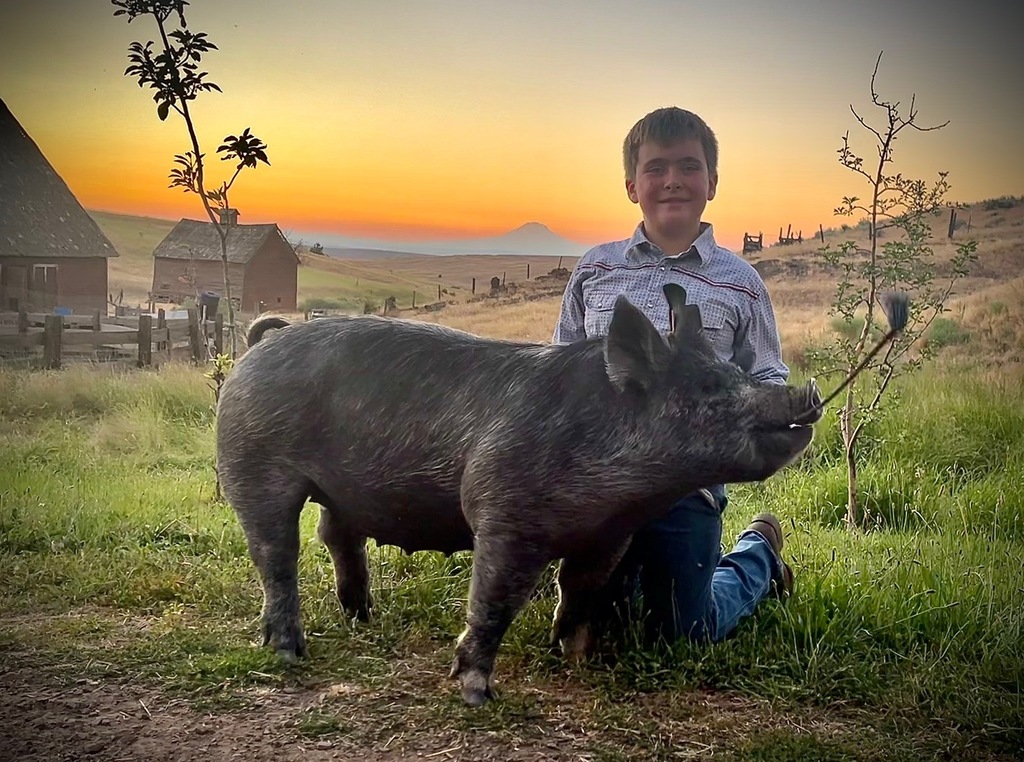 PSA for the Dufur Community: South Wasco Connect on Saturday, September 24th.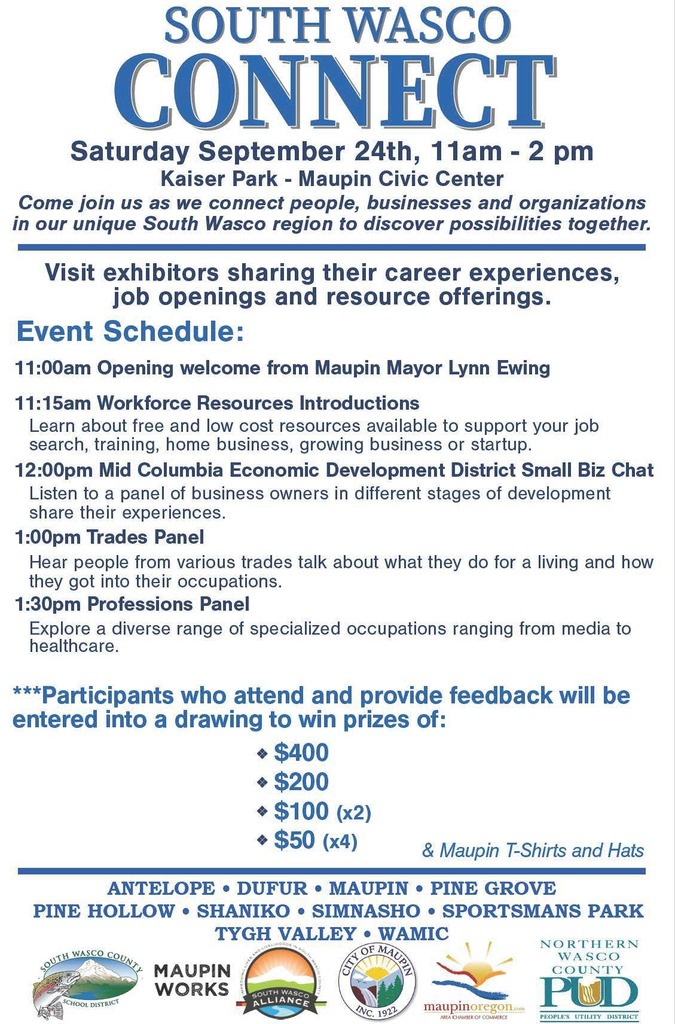 The Dufur FFA Chapter will be hosting a fundraiser at MOD Pizza on September 15th. It is a great way to enjoy MOD pizza for dinner and support our FFA Members!

Here is a sneak peak of the after school program letters that will be mailed to families next week. Please contact Kristin Whitley if you would like a registration form. Aquí hay un adelanto de las cartas del programa extracurricular que se enviarán por correo a las familias la próxima semana. Comuníquese con Kristin Whitley si desea obtener un formulario de registro.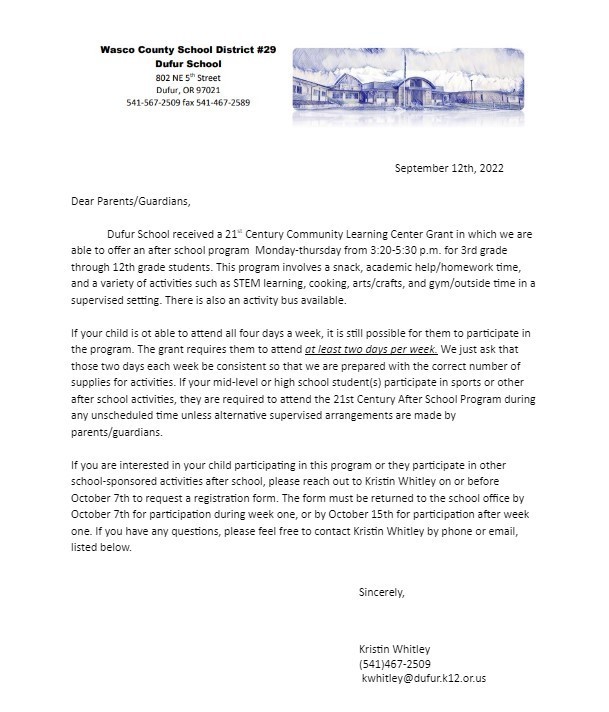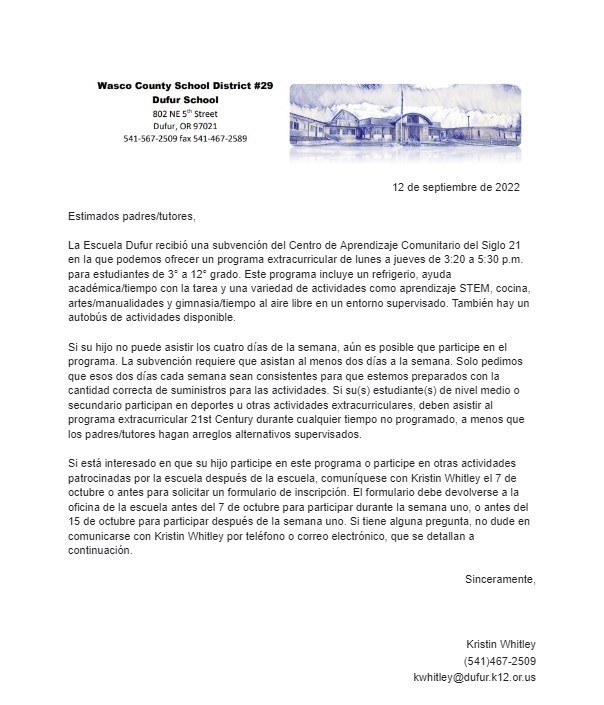 First Day fun for Kindergarten!