Attention seniors and senior parents, there is a FAFSA meeting tonight at 5:30PM in Mrs. Wenzel's room. If you are curious about how to get started completing your FAFSA or have scholarship questions, please plan to attend.
The Ranger Pride Education Holiday Donation Drive is a great way to give to those in need during the holiday season!
PSA for Distinguished Young Women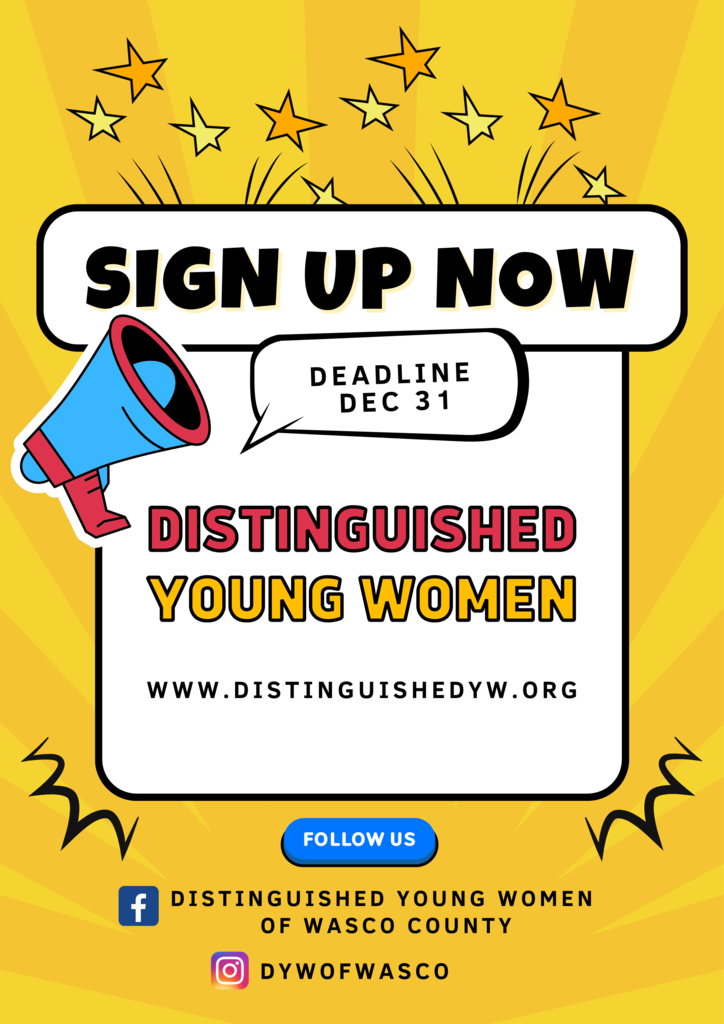 Jerry Coleman recently did a presentation for the 8th graders about his career as a sleep study specialist.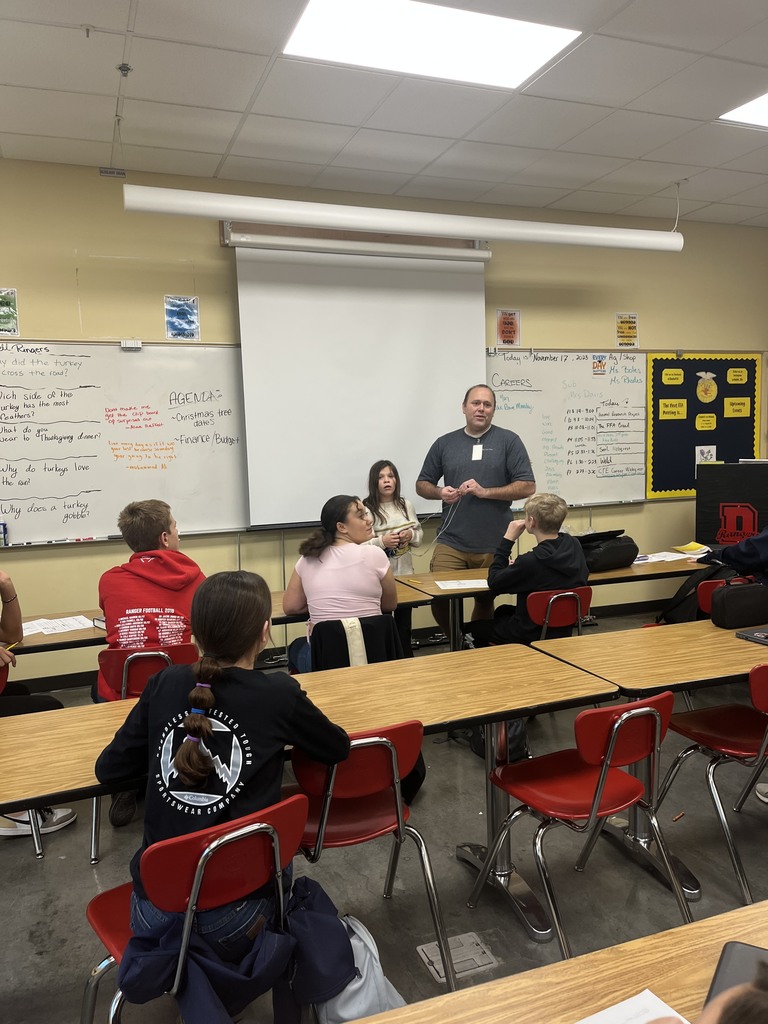 During Thanksgiving week, the Dufur Community Food Pantry will be open on Wednesday, November 22nd.
Parents of Dufur School Winter Athletes: Shortt Photography will take photos for Dufur School Winter Sports Teams on Tuesday November 28th, 2023. If you would like to order photos of your athlete, you can use the link or QR code below. Click to copy
https://www.teamphotonetwork.com/track/e.aspx?2266731-81008-E9505BE42B
Just enter your players name as you would like it appear on their prints and type in what team they are on (Varsity Boys Basketball, JV. Boys Basketball, Varsity Girls Basketball, JV. Girls Basketball or Cheer Team)). The site will then take you through the ordering process. Orders placed on or before Wednesday November 29th, will be dropped at the school for distribution and there is no charge for shipping. Orders placed after Wednesday November 29th will include shipping and will be mailed directly to your residence. If you have any questions please don't hesitate to give me a call or shoot me an e-mail. Pat Shortt
Pat36331@gmail.com
541-993-1550

Huge shout out to our kitchen staff, Lindsey, Alex, Joni, Alice and many helpers, for the amazing Thanksgiving dinner today. We are blessed!
We want to share some great photos from our recent Veterans' Day Assembly. We are proud to honor all United States Veterans.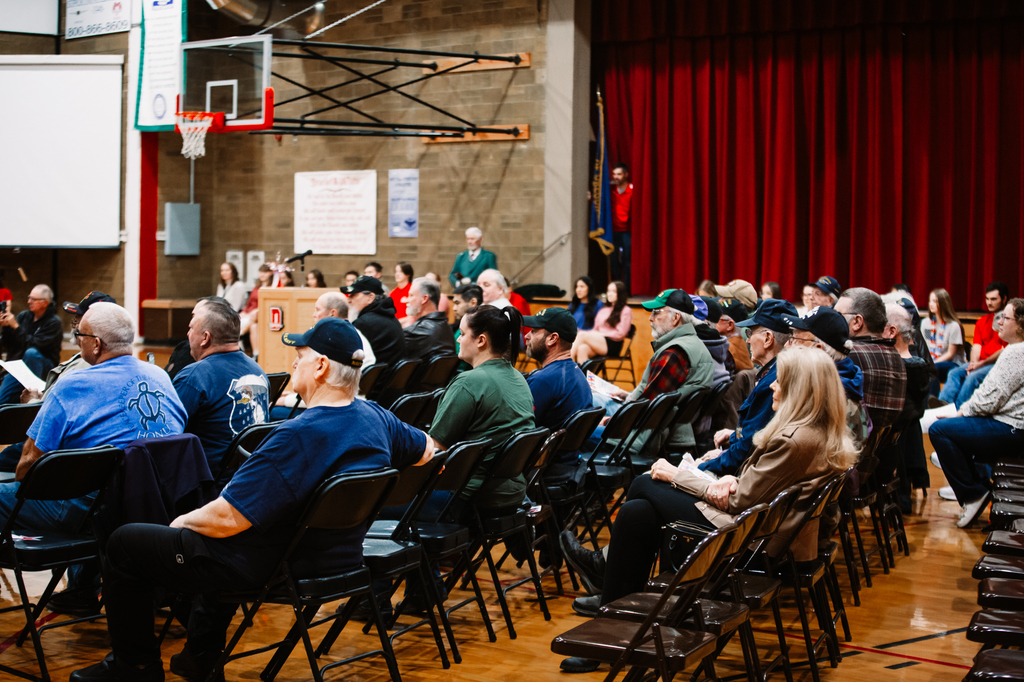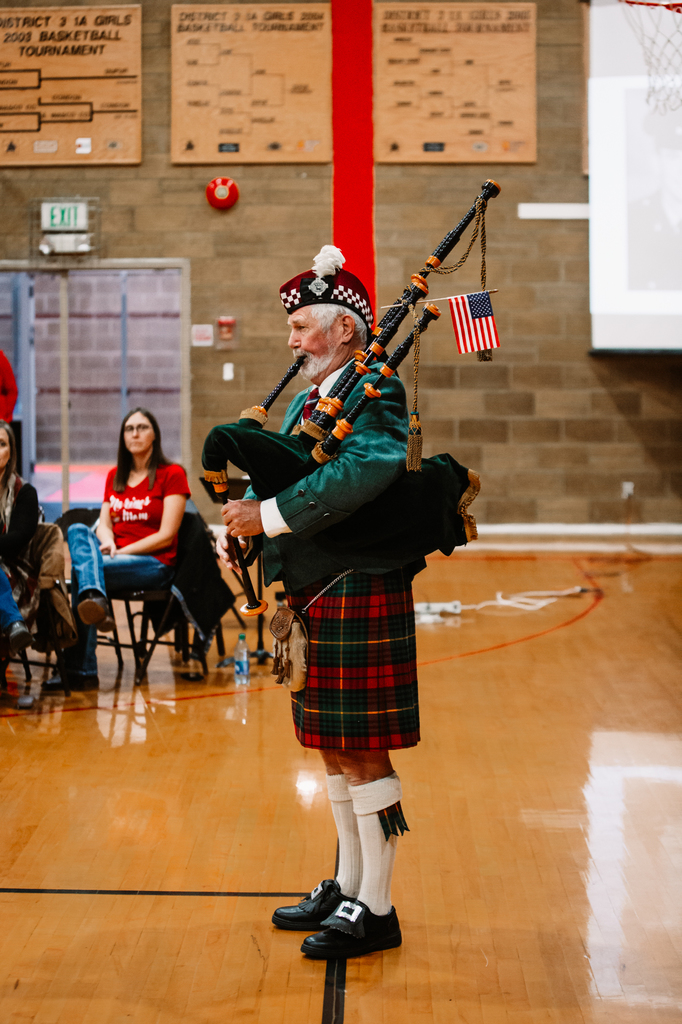 In partnership with the Wasco County Sheriff's Office and Oregon State Police, Dufur School completed a successful lockdown drill today.
BINGO tonight! Enjoy a three-taco meal for just $13 and have a great time supporting the Class of 2026!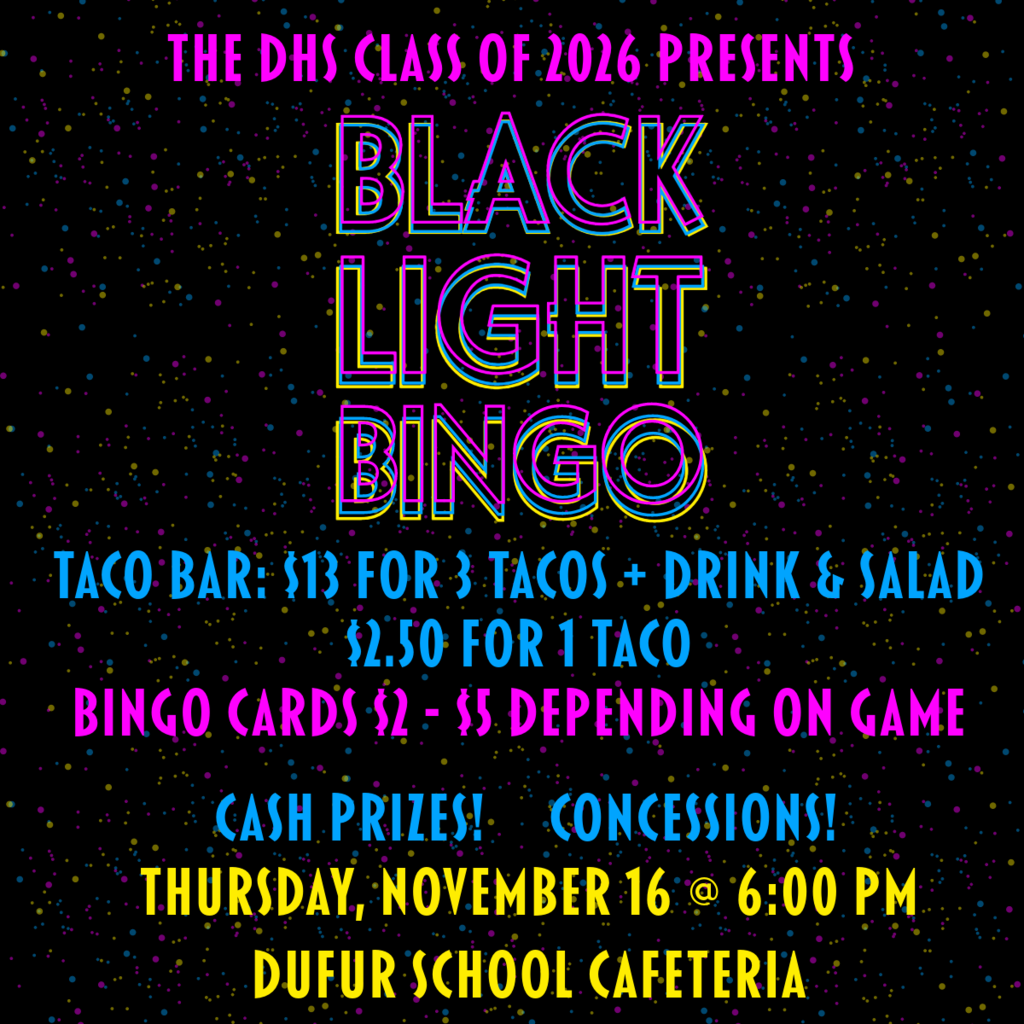 Construction students working on a fine set of saw horses for the classroom.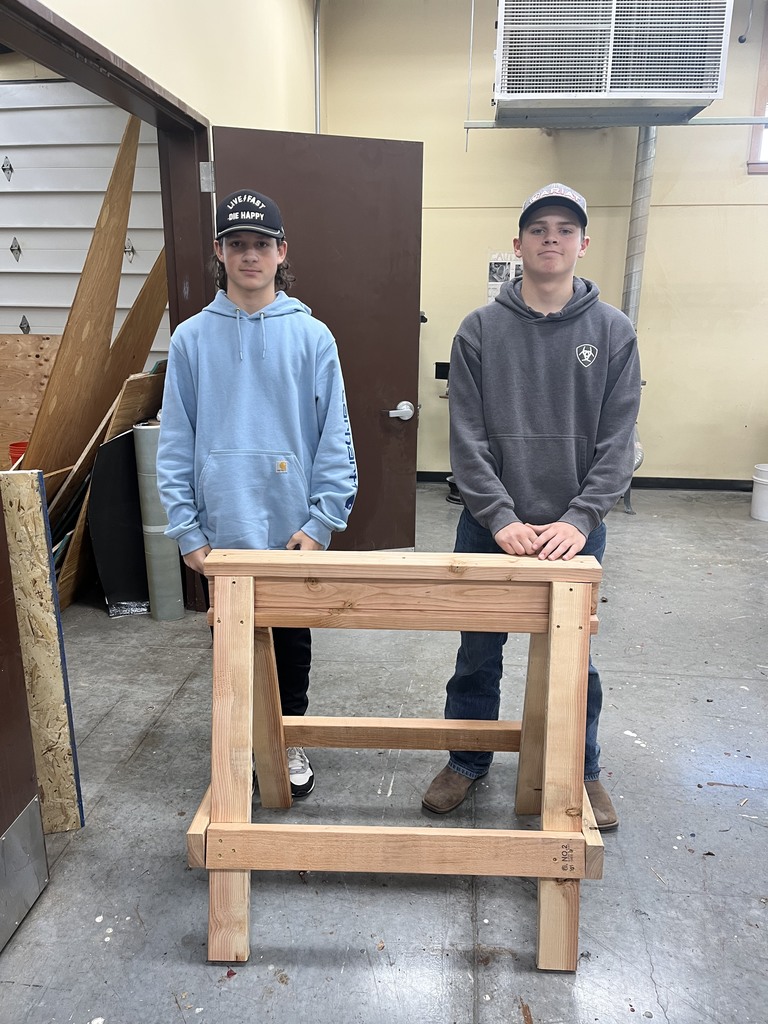 Eleven seniors, chaperoned by Mrs. Anderson, spent two days in the Arizona sunshine touring Grand Canyon University and getting a taste of college life. They stayed in the dorms, went to a men's basketball game, and visited different colleges within the university system. Thank you, GCU, for providing this amazing opportunity to our students!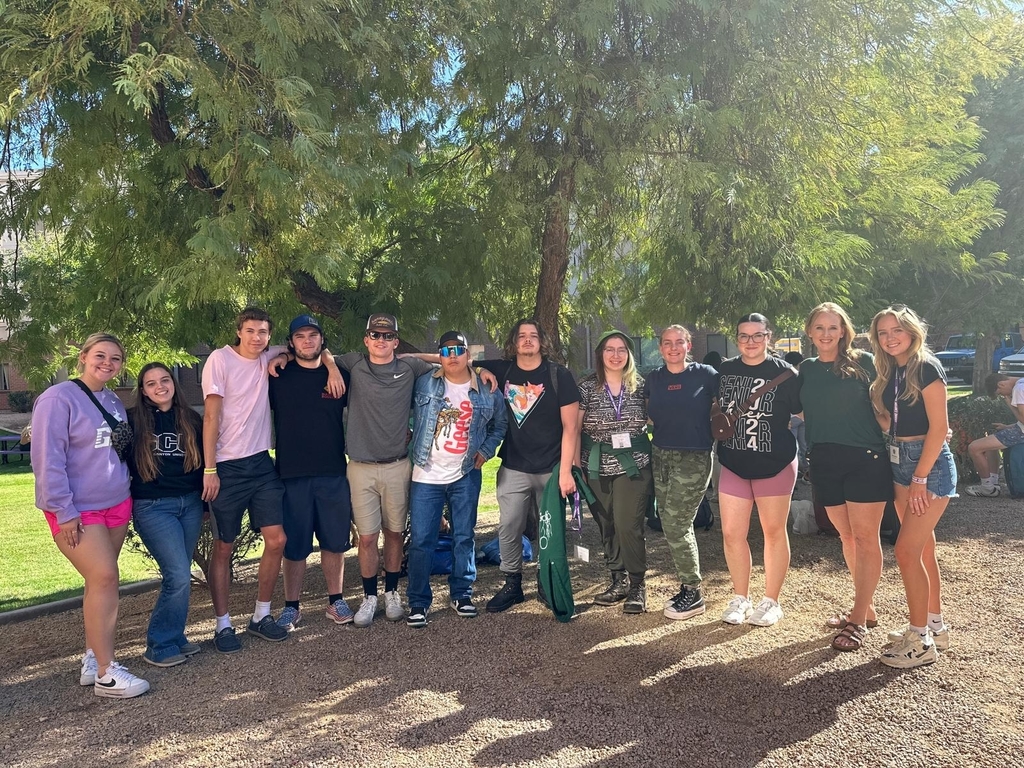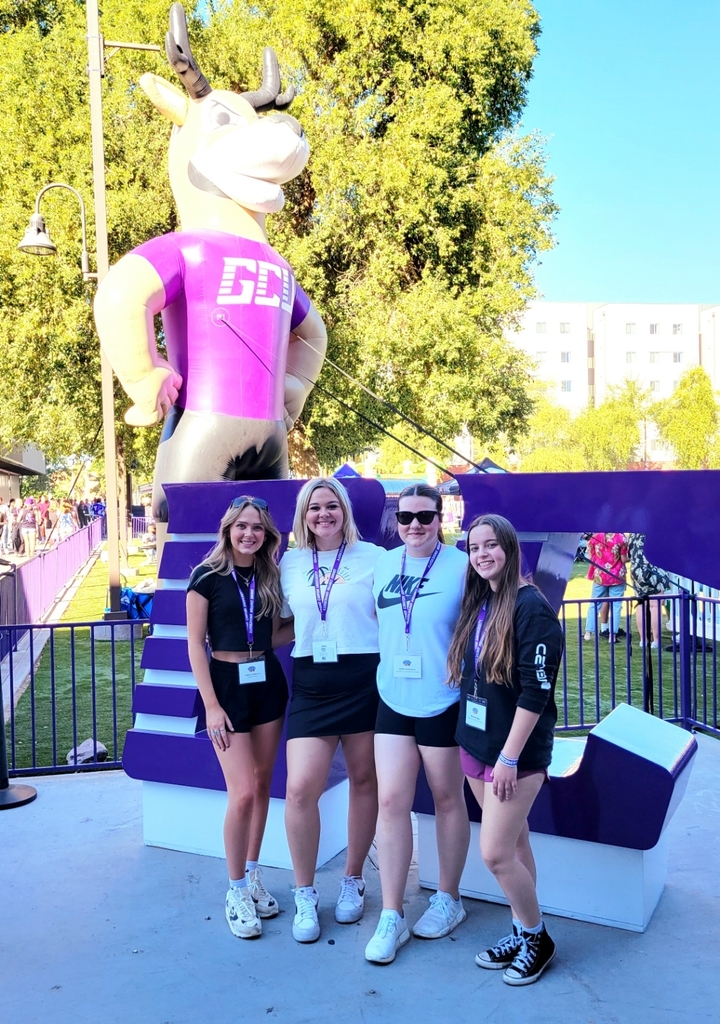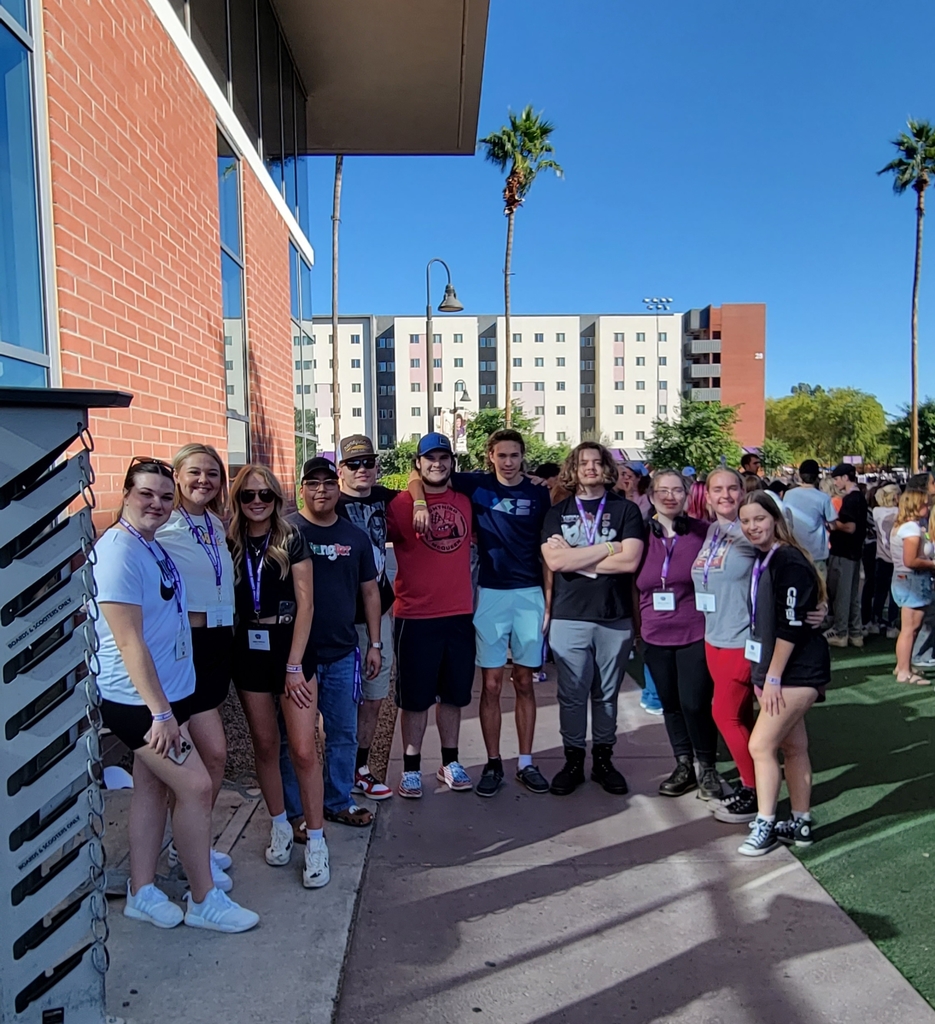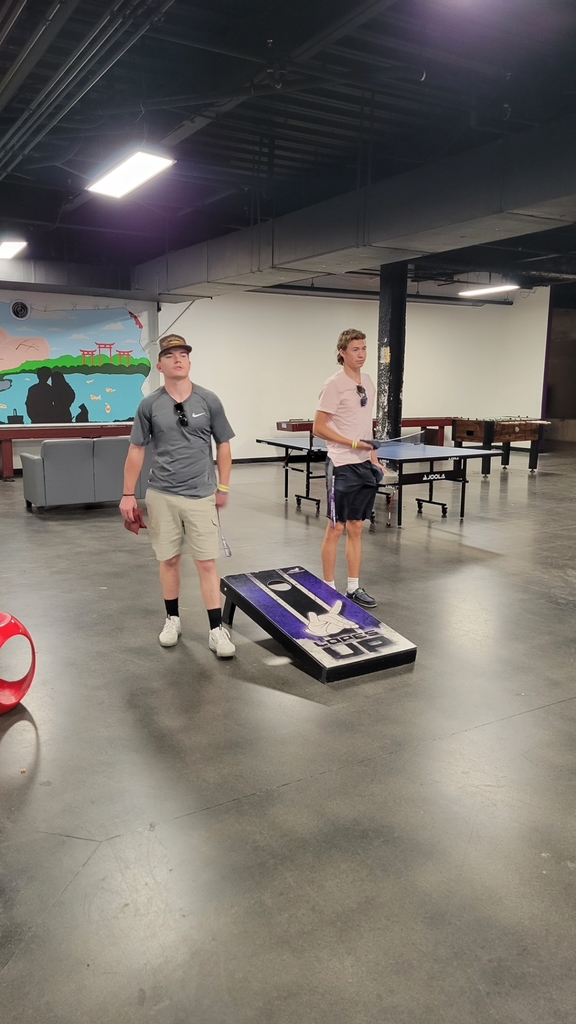 The Class of 2026 invites you to a night of fun, tacos, and BINGO!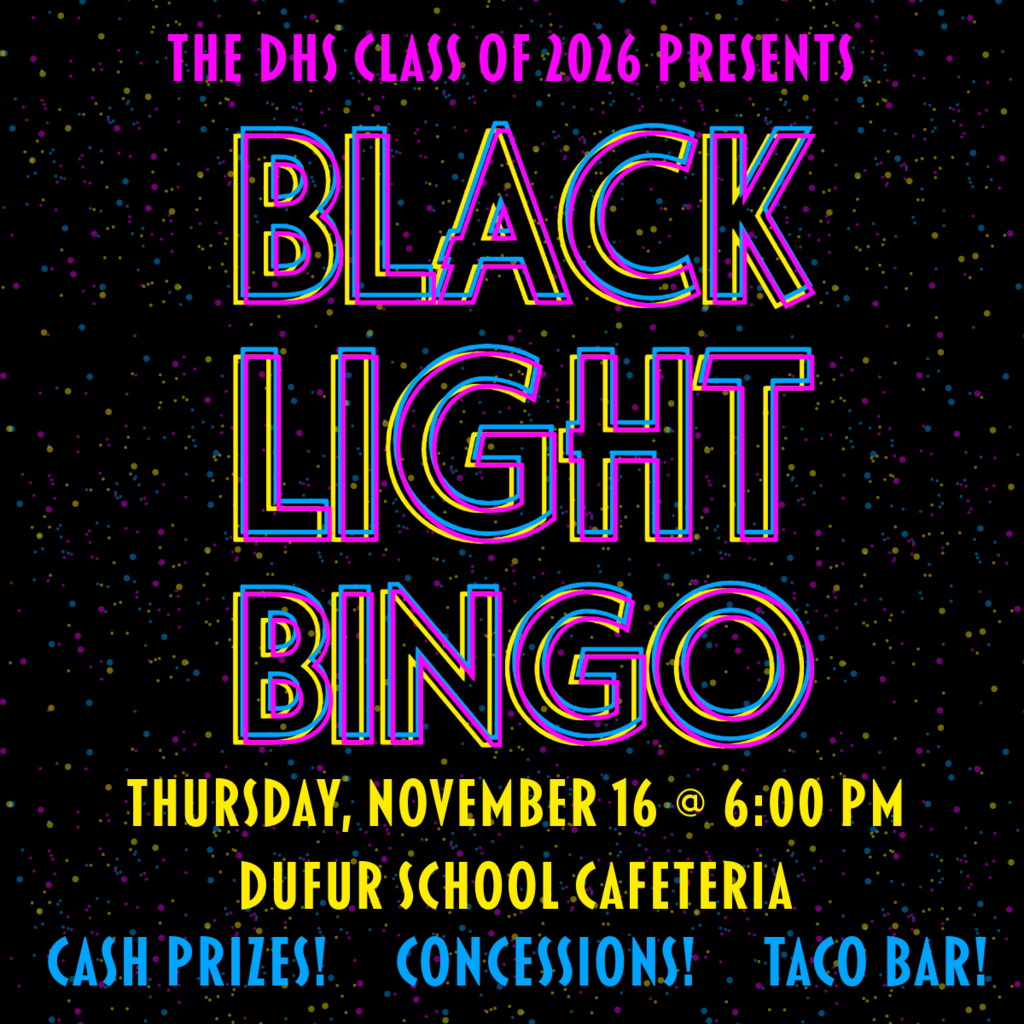 Here is information for Native Youth in grades 8-12 about the Circle of Seasons Listening to Native Youth upcoming event.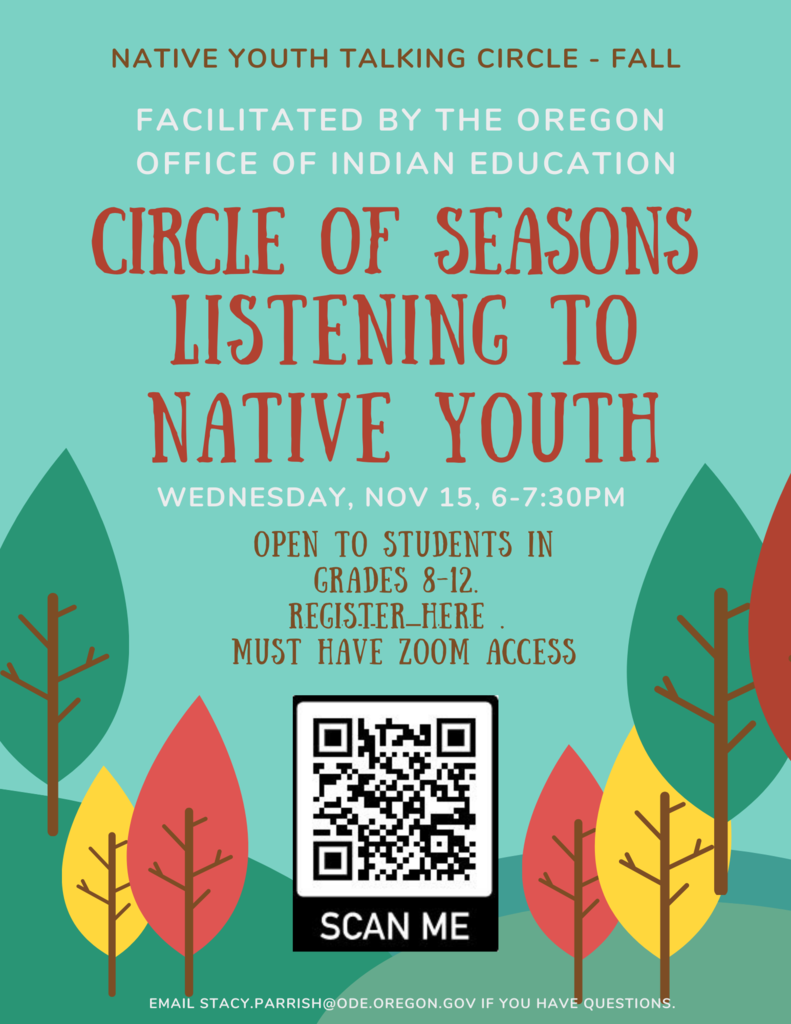 The 3rd Grade was invited to participate in Veterans' Celebration Week at the Oregon Veterans' Home! We had a wonderful time doing some artwork and chatting with all the Veterans who were there. We were very fortunate to have this opportunity to share stories, make connections, and learn about their service. Thank you OVH staff and residents for allowing us to make such great memories!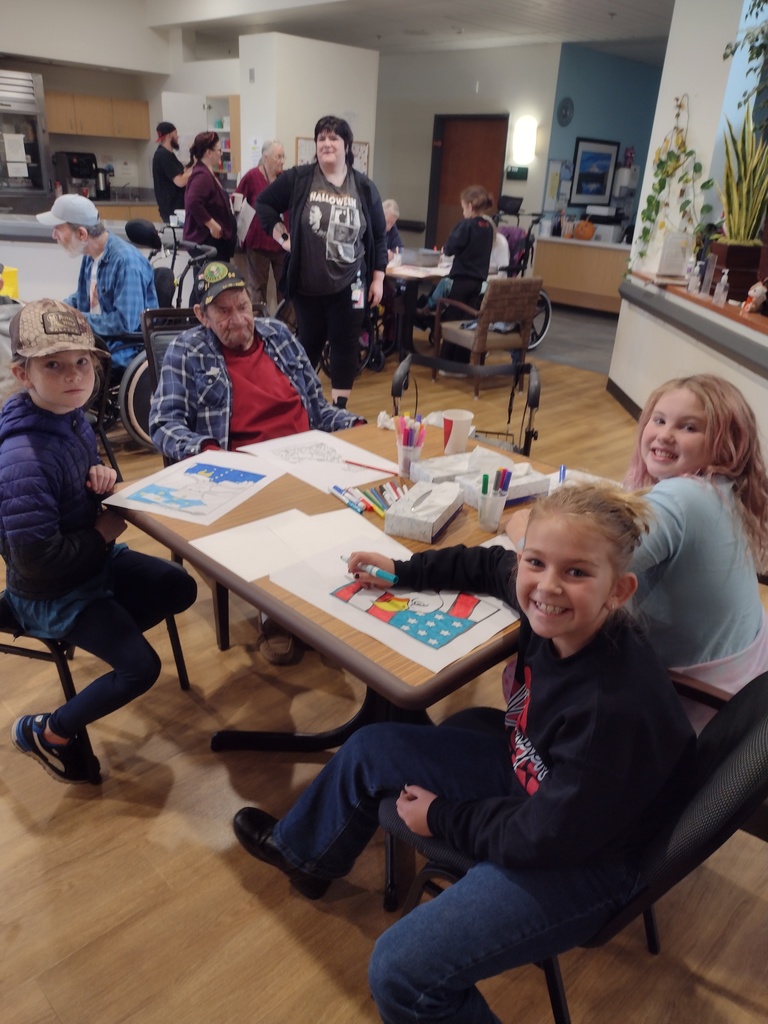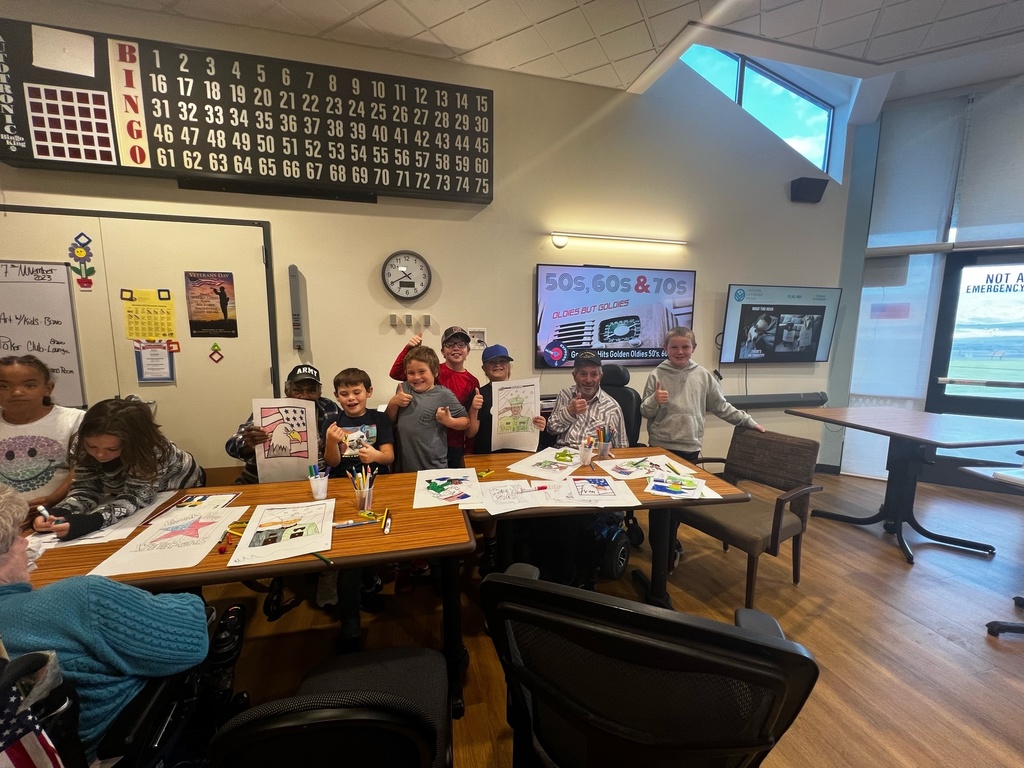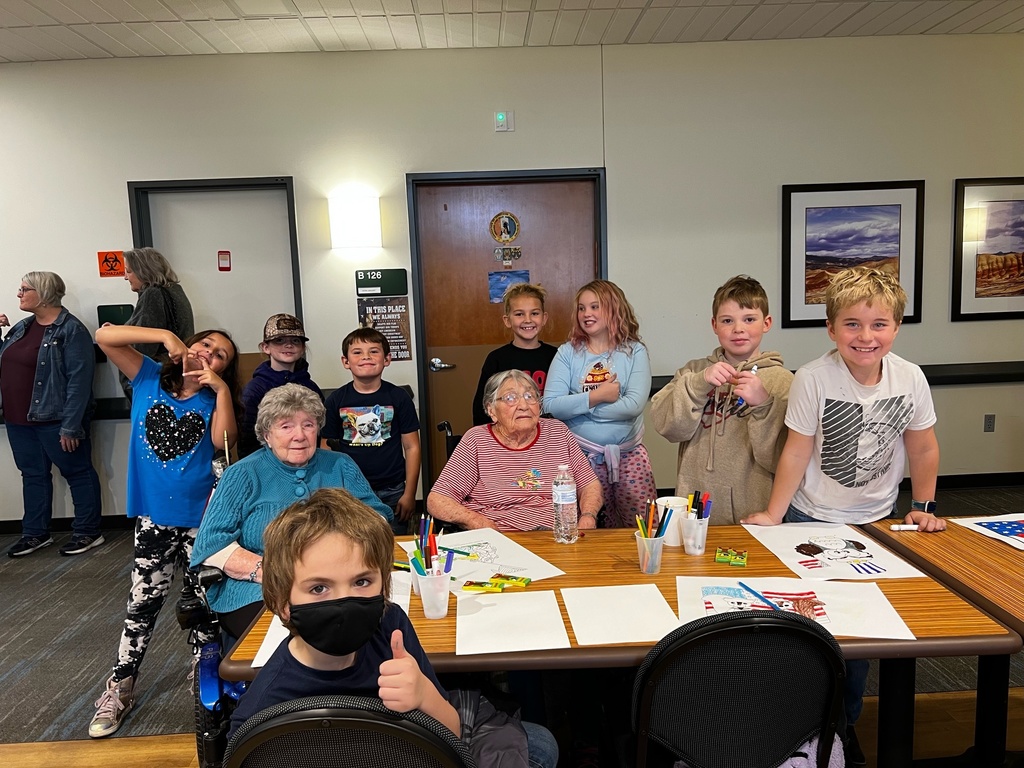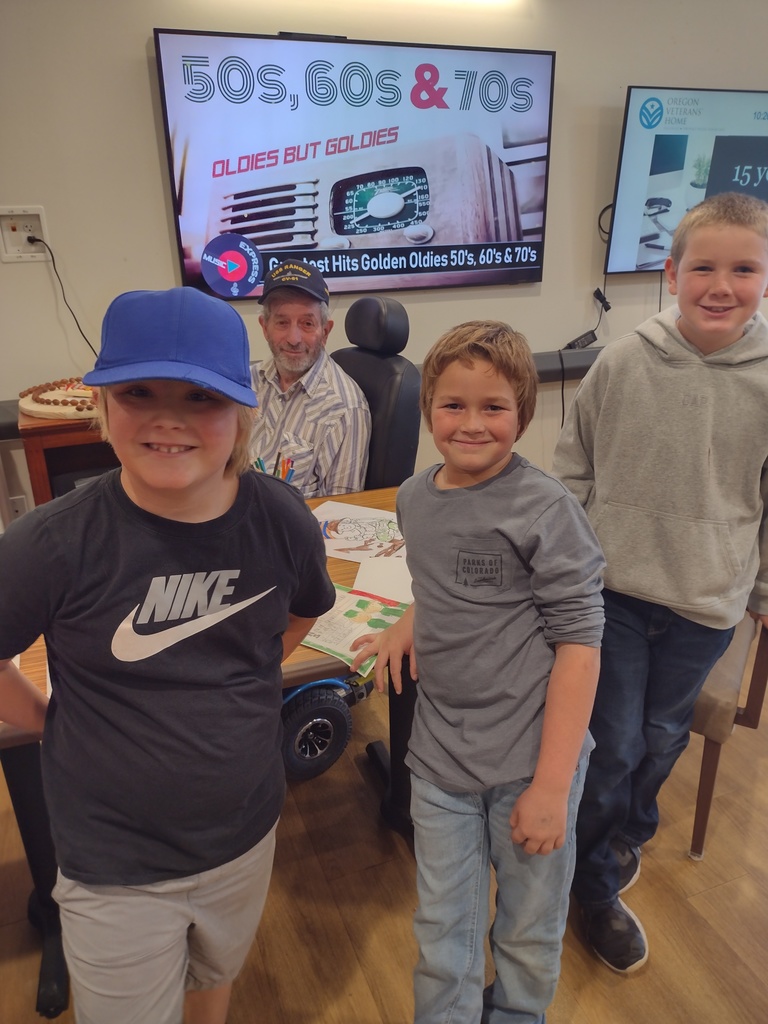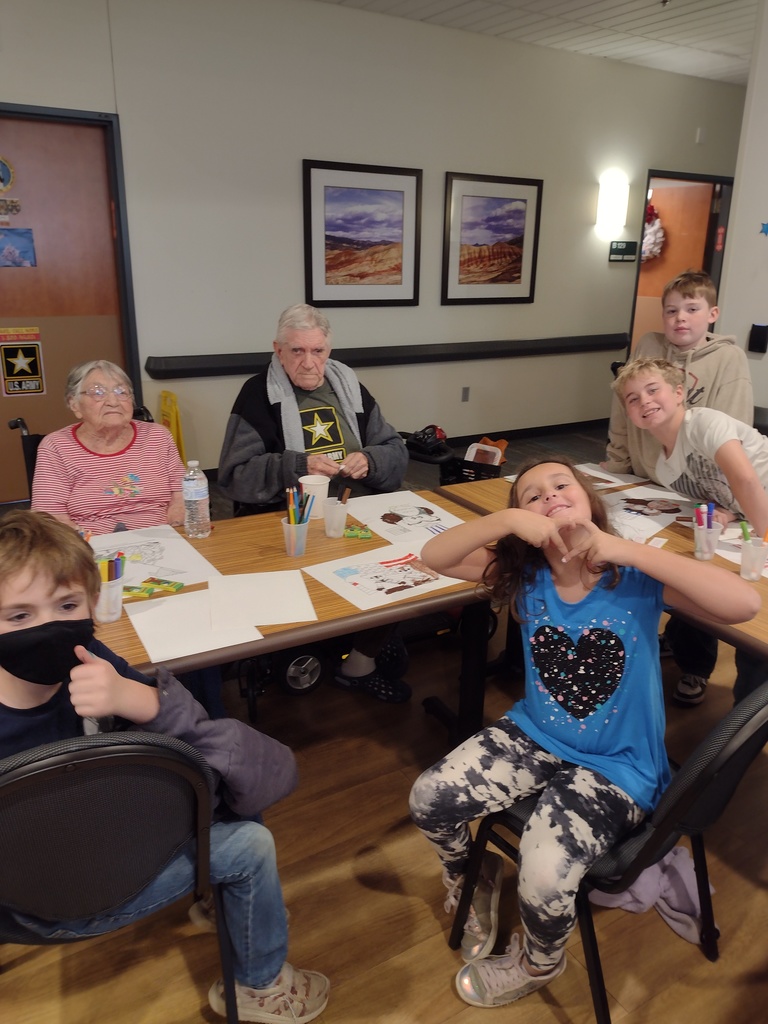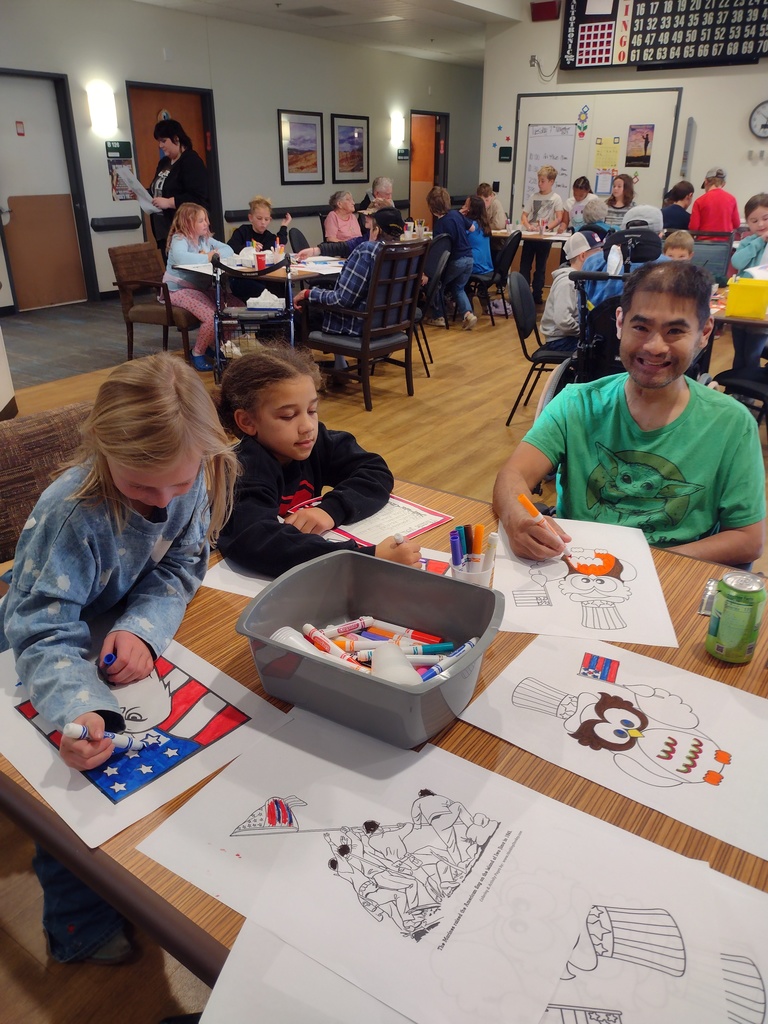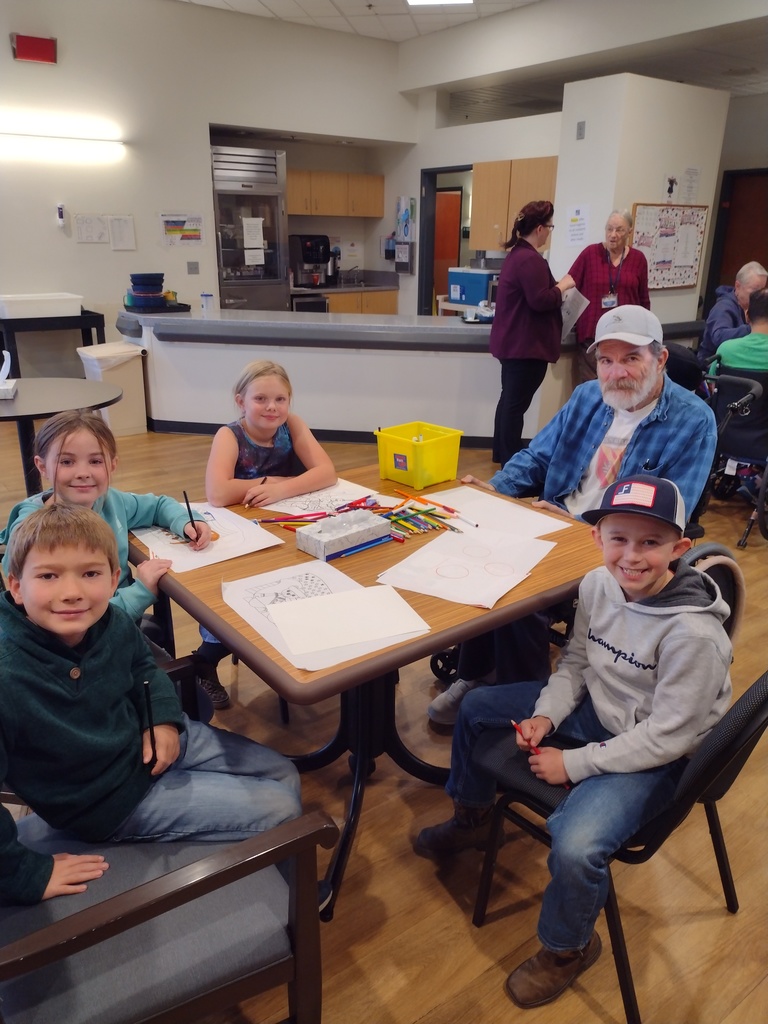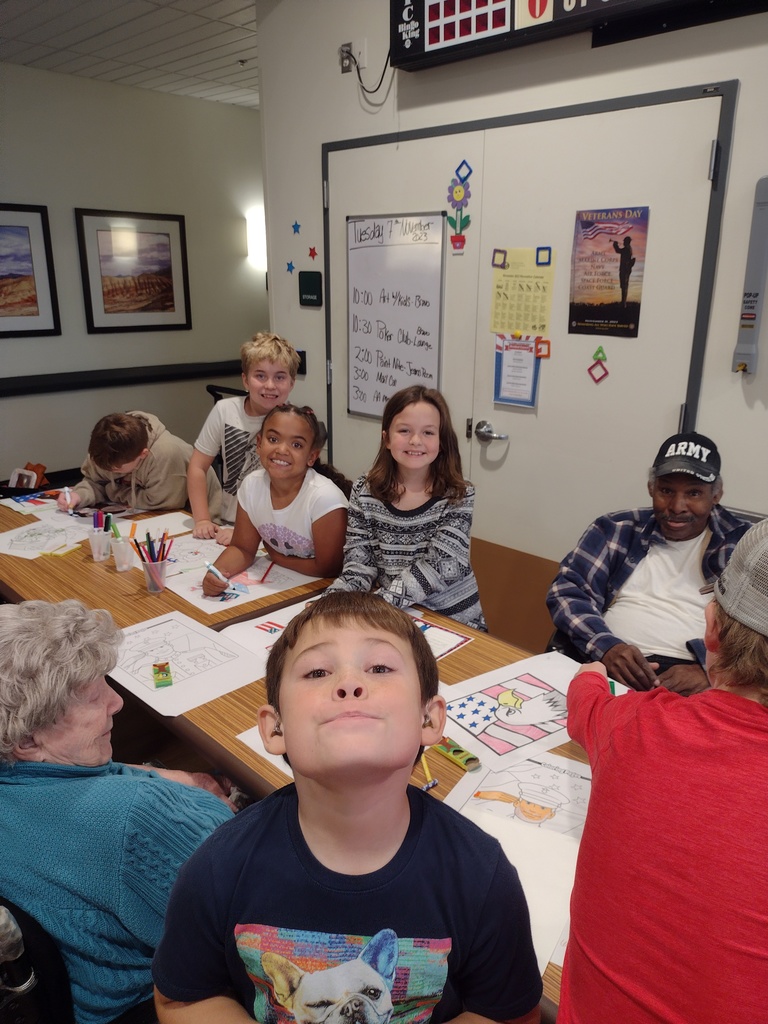 Mrs. Gratiot's 4th grade class enjoyed a day of Halloween activities including sharing their newly written personal narratives while enjoying hot chocolate, making pumpkins out of watercolor blobs, and creating catapults for a candy pumpkin chunkin' competition!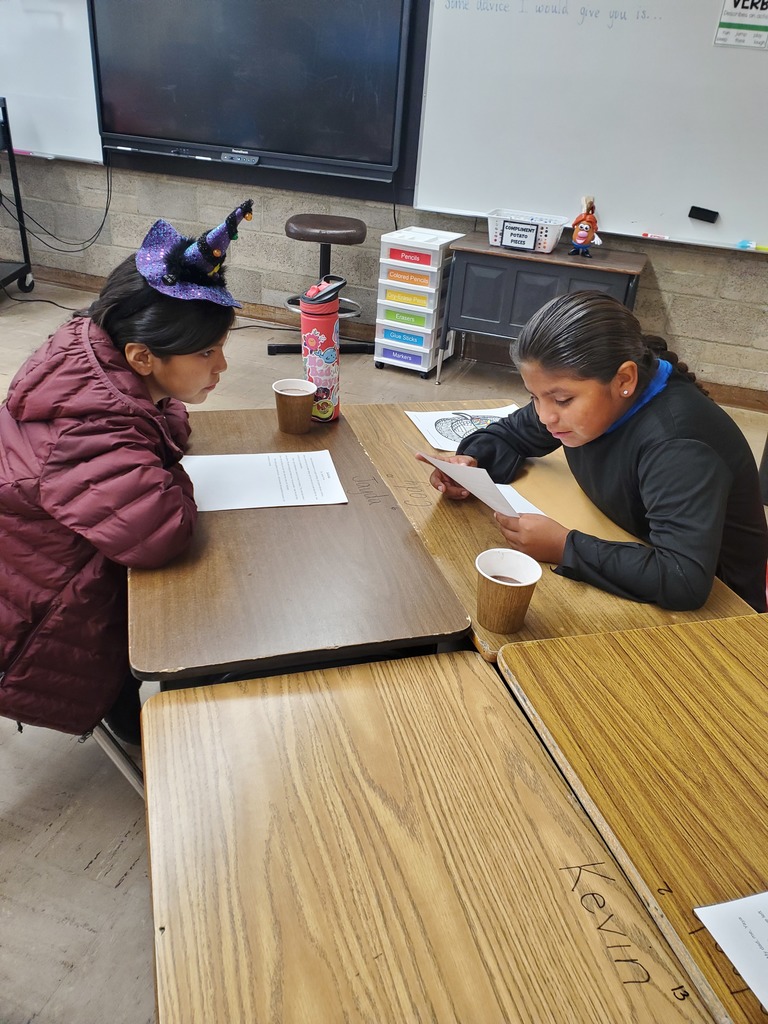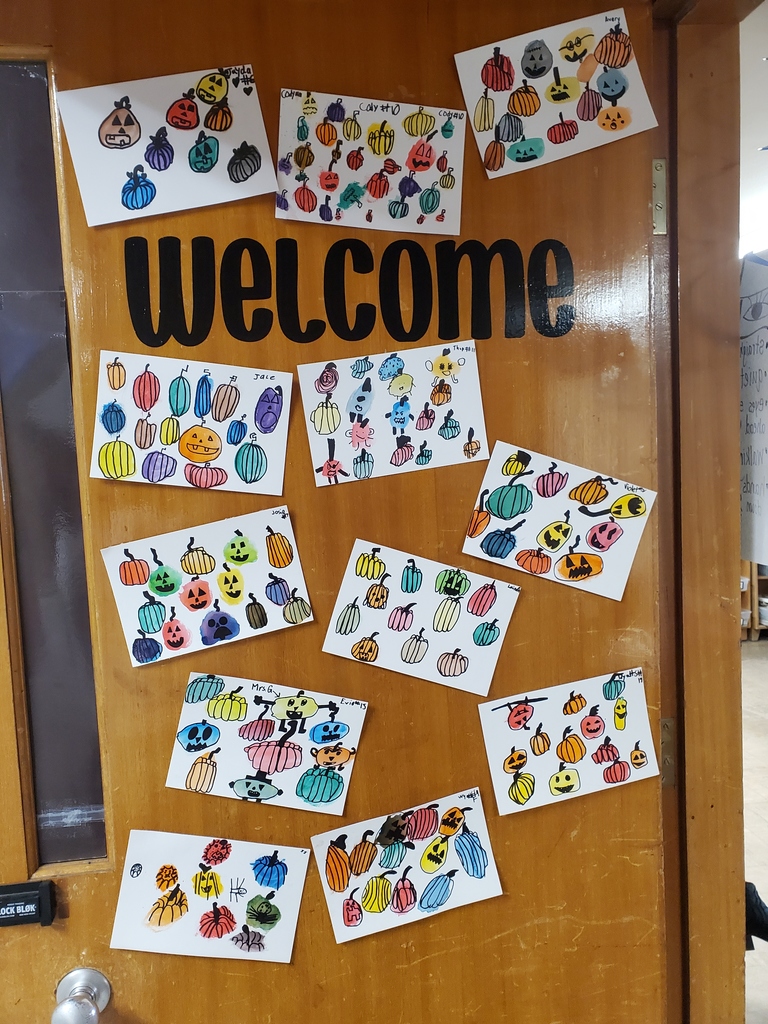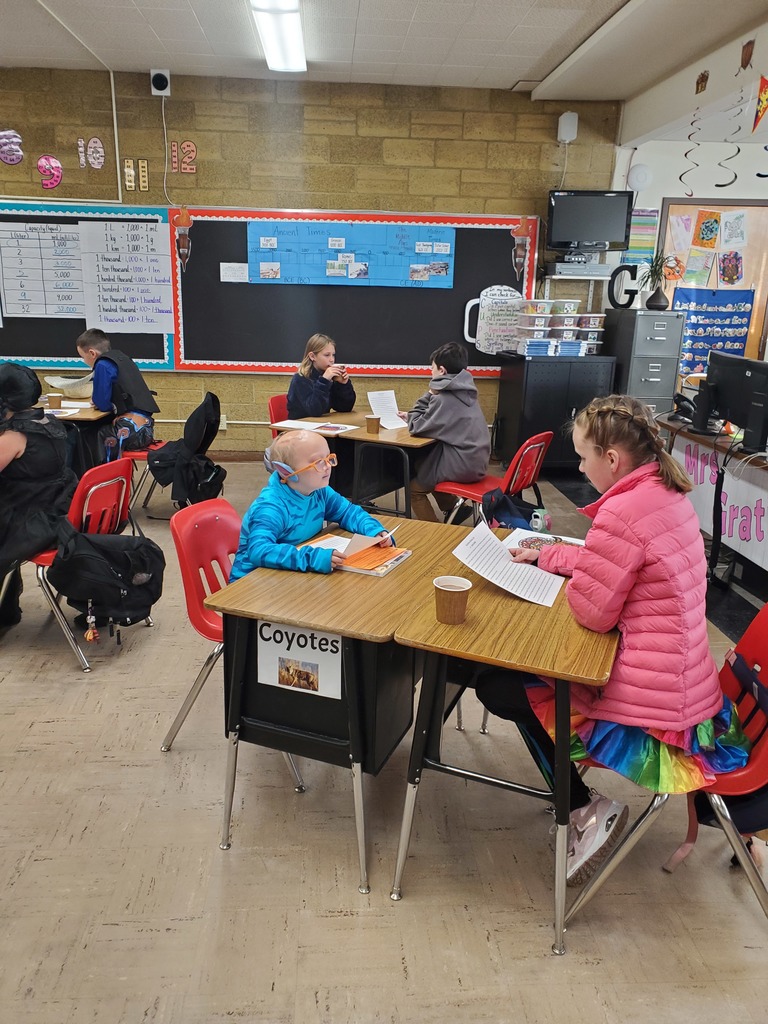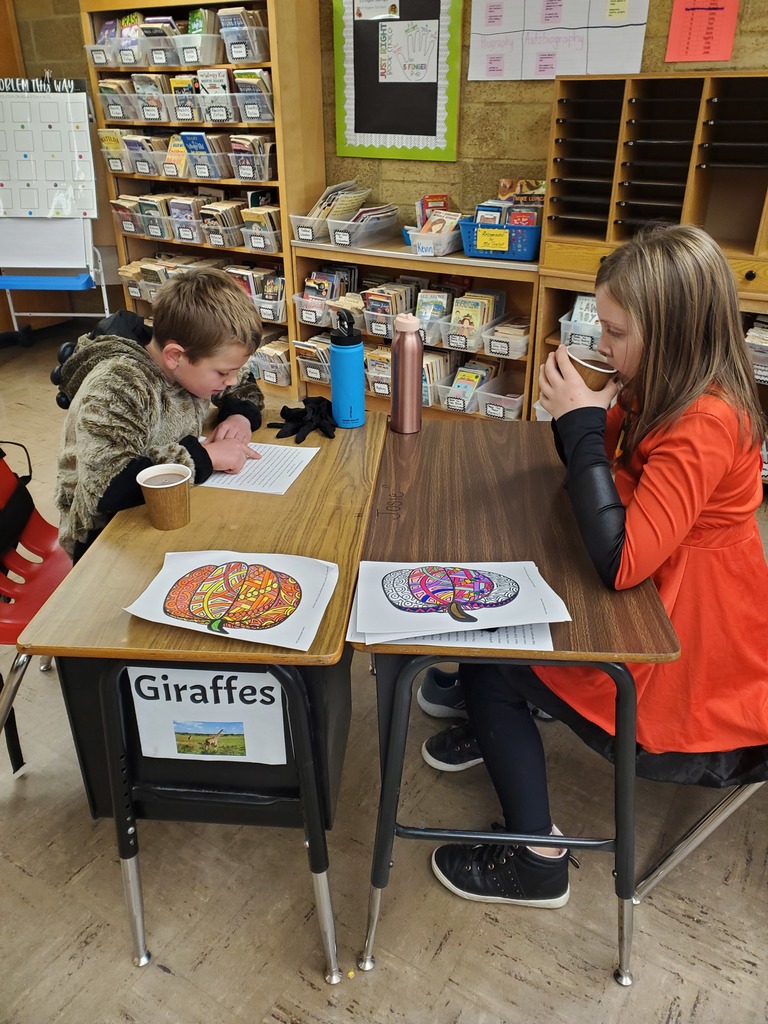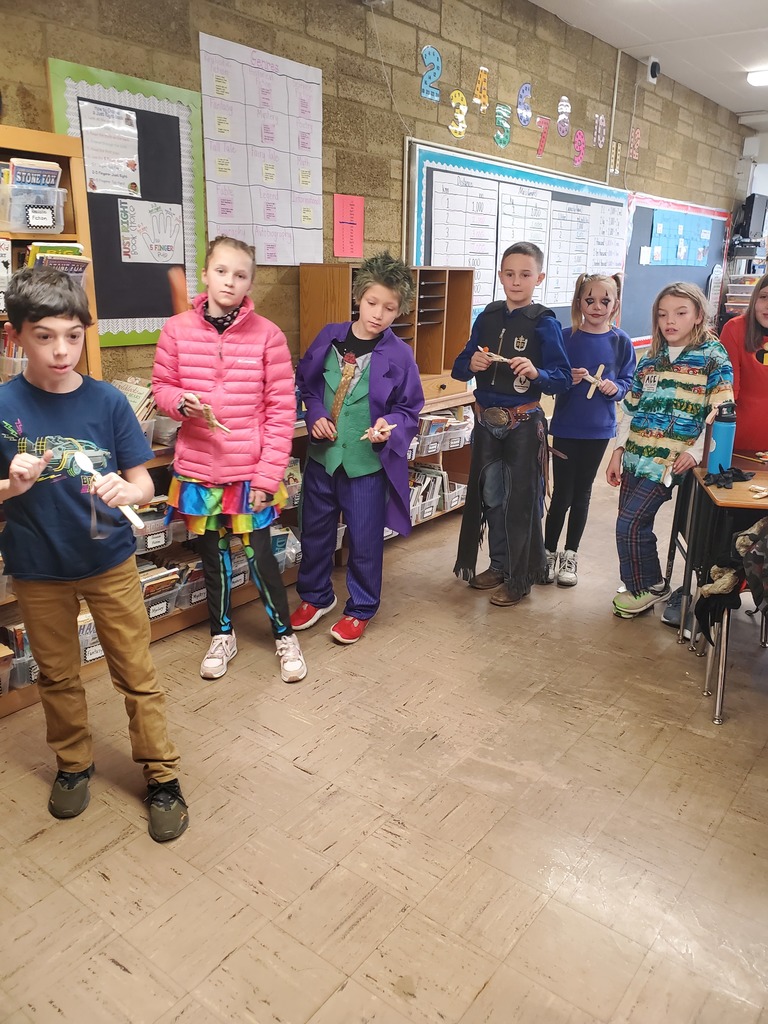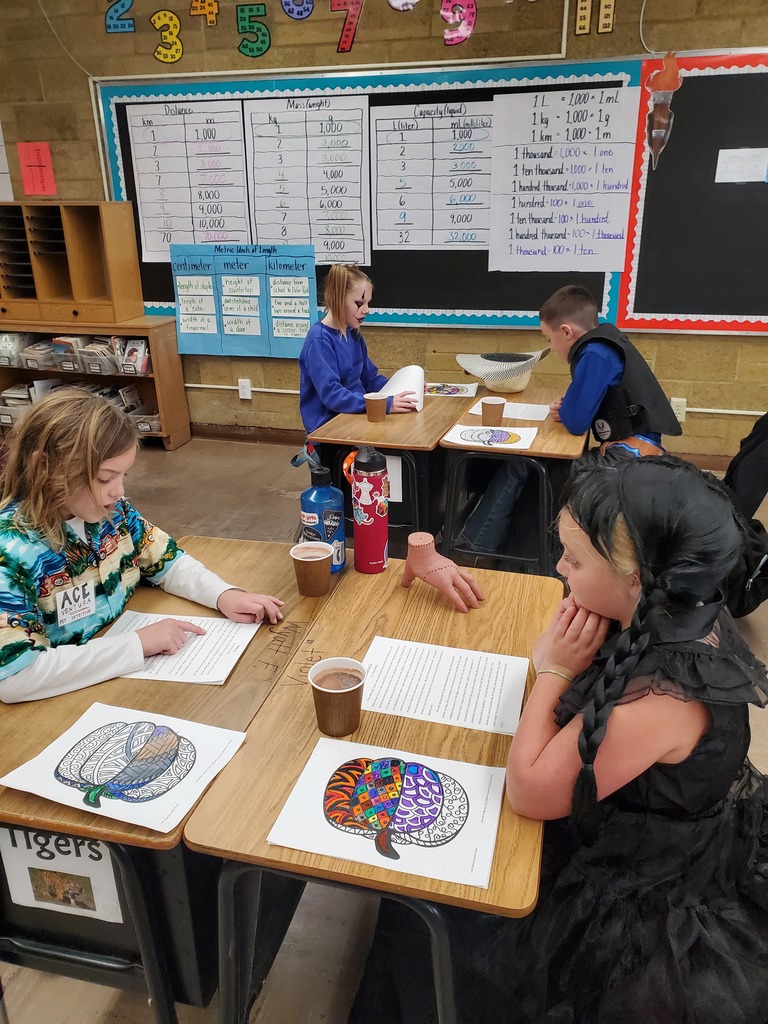 On Halloween Eve, members of DHS's National Honor Society demonstrated the NHS pillar of service by assisting employees at the Balch Hotel in Dufur as they prepared for their Halloween Haunted Hotel. Donations at the door benefit the Dufur Volunteer Fire Department. There are areas for all ages, so head down to the Balch on Halloween for some festive fun!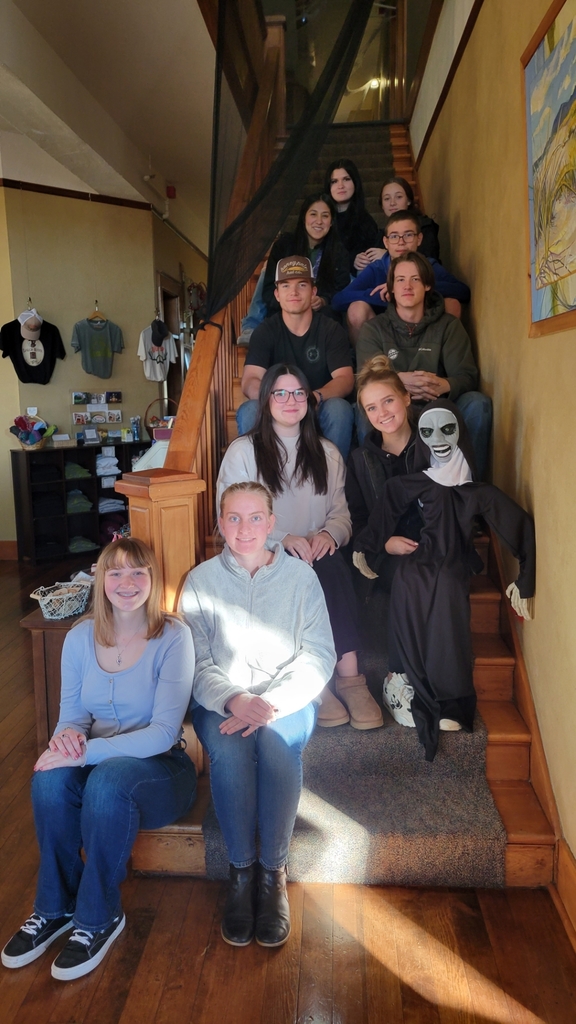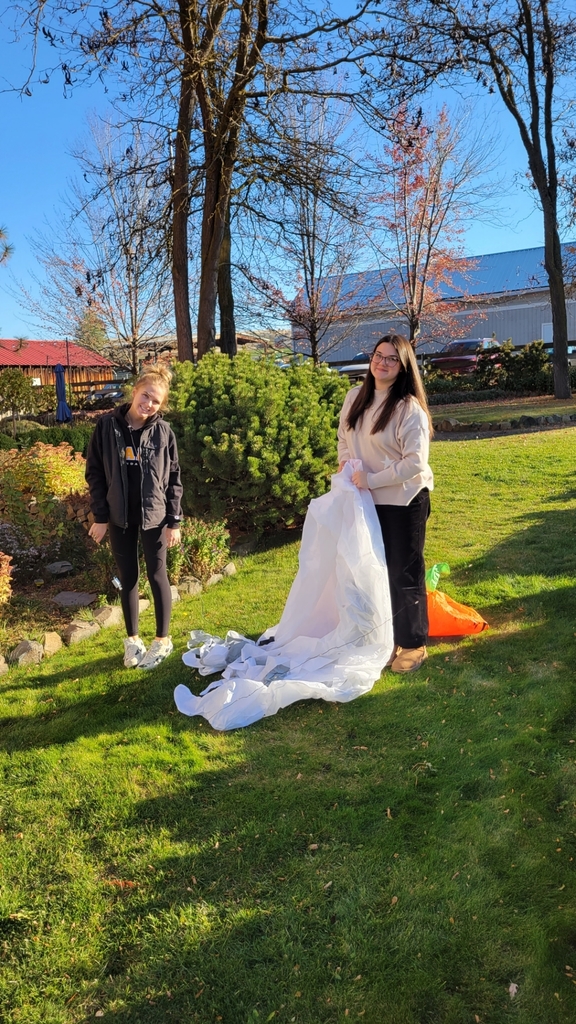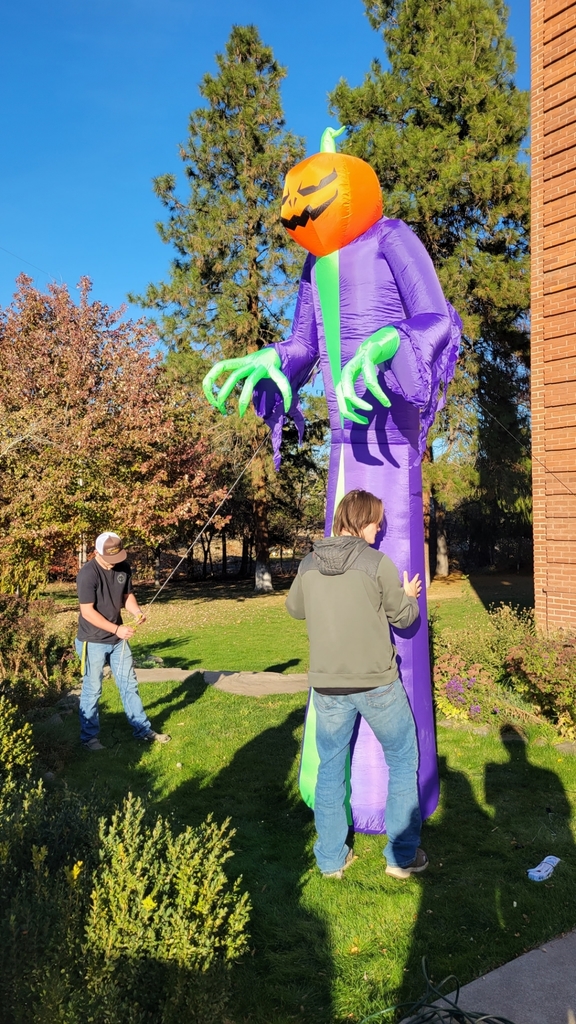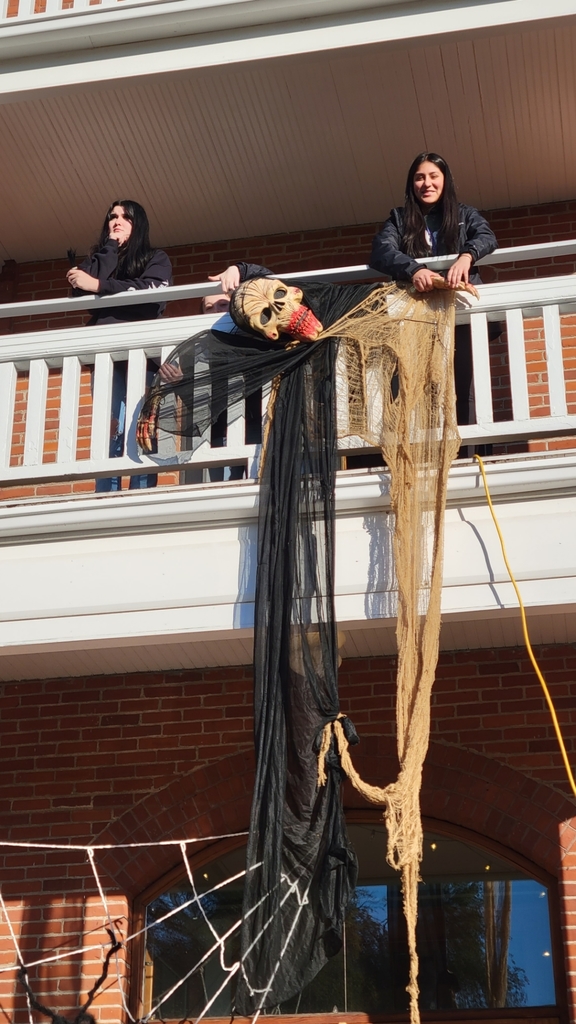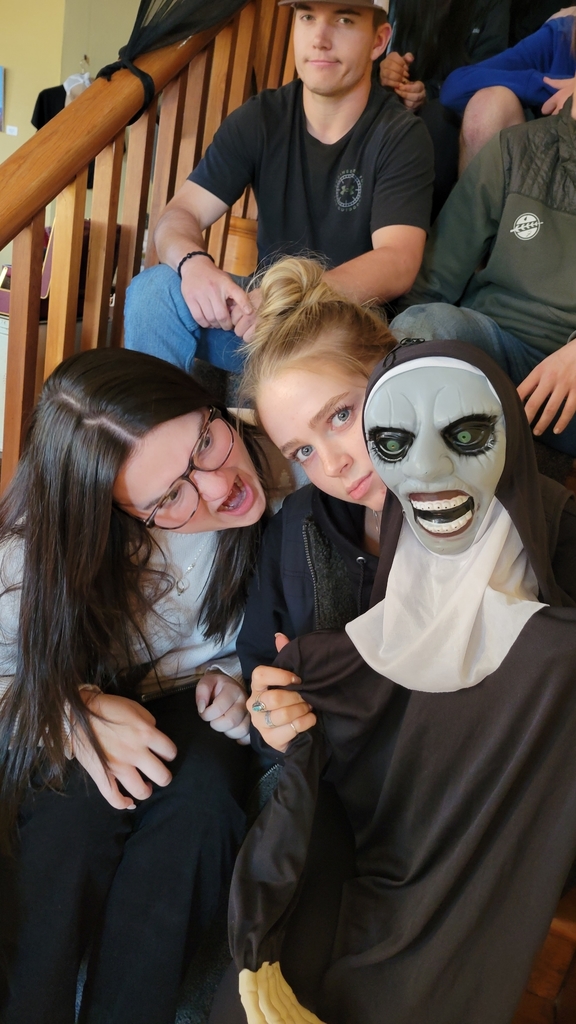 We will be honoring US Veterans at our assembly on November 8th, at 9 a.m. Local veterans and their families are invited to join us.