Heads up: 2023 summer school applications will open Monday, April 3rd. If your child would like to attend summer school, please be sure to register them right away since there is limited space. Summer school will be Tuesdays through Thursdays from 8 am - 3 pm from June 13-July 7 (Wed-Fri the last week due to the July 4 holiday).

5th grade MyDay Friday activities.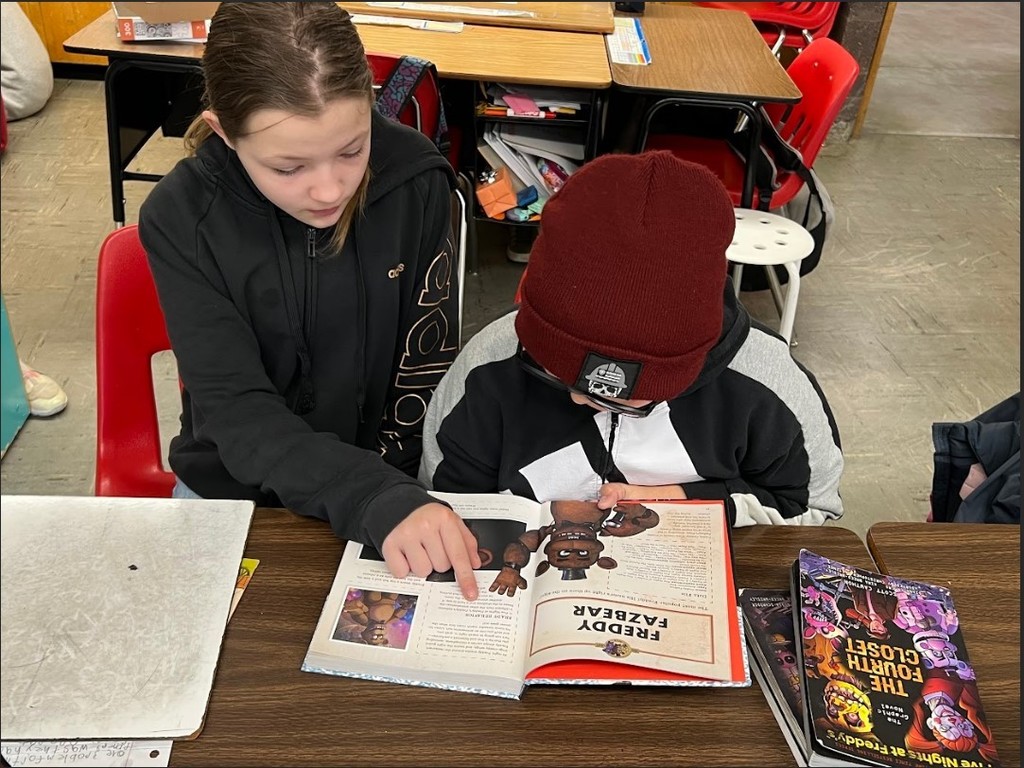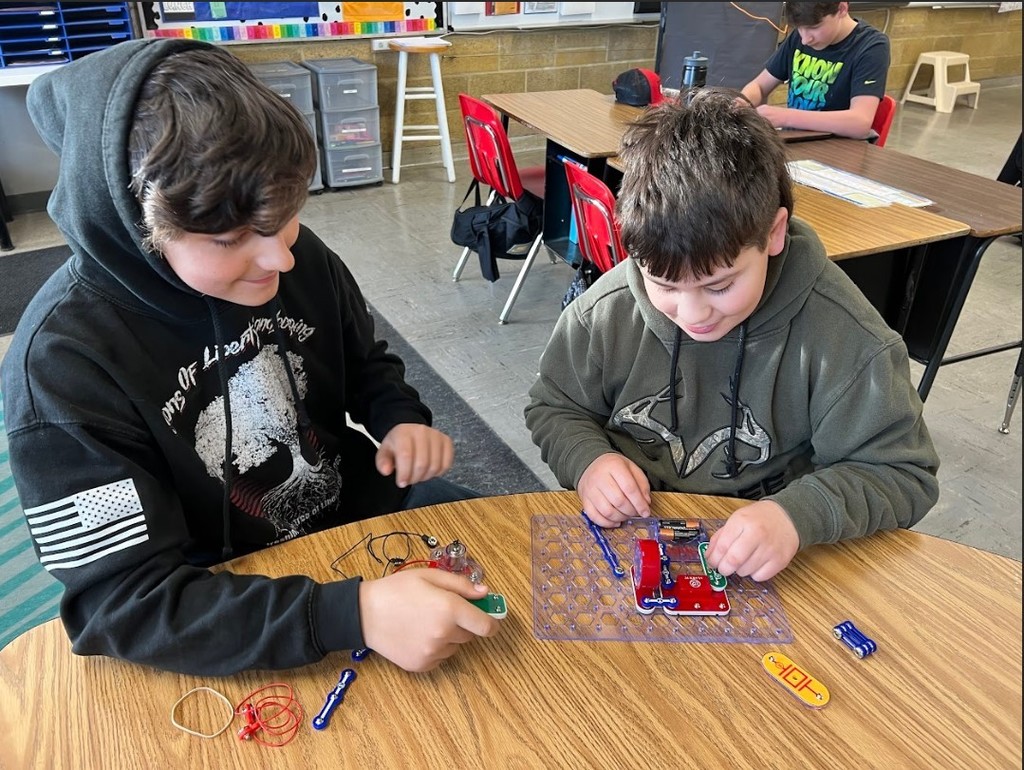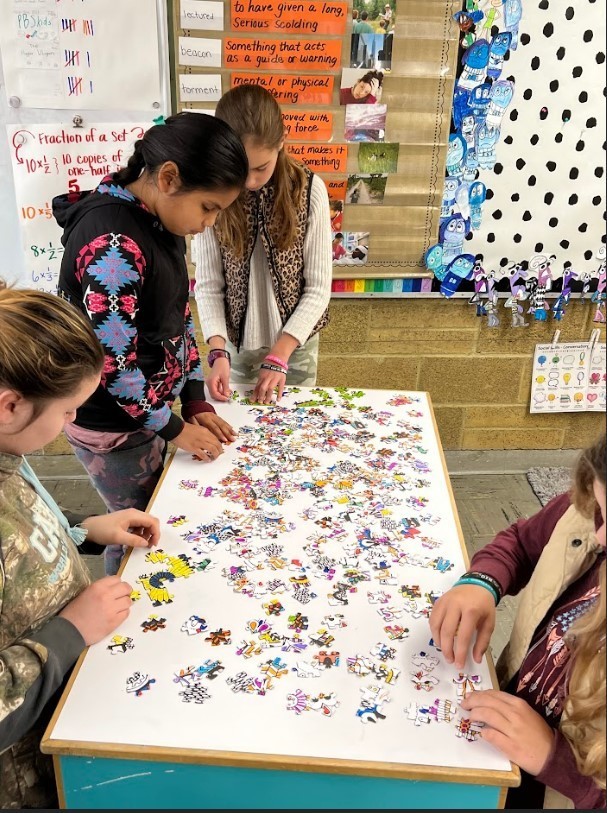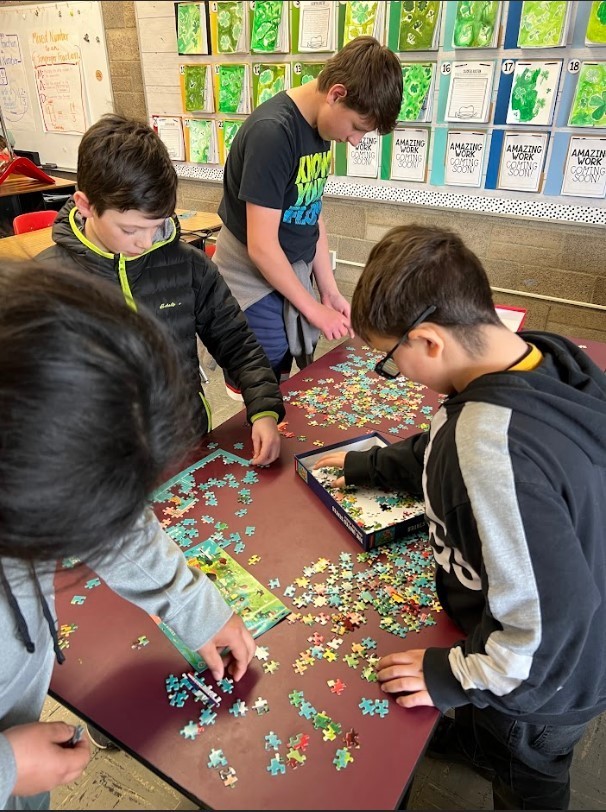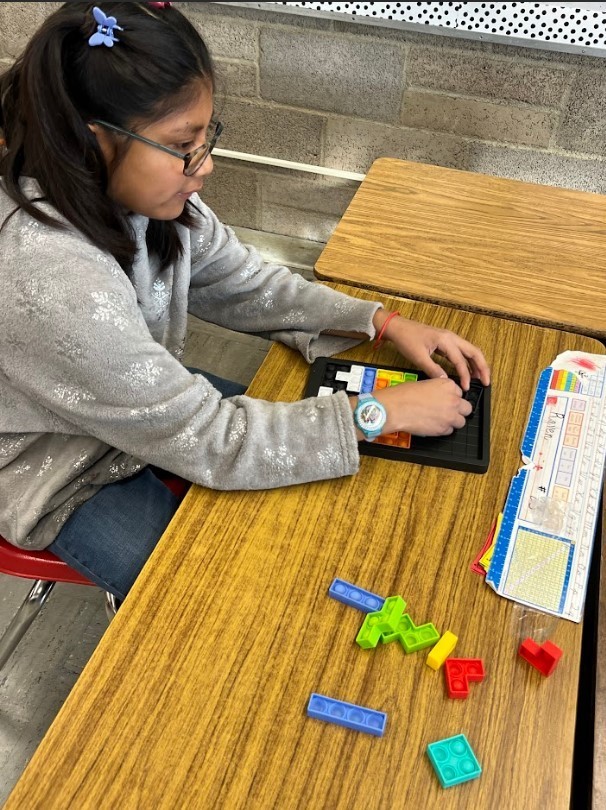 Health Sciences CTE Class: We did blood type testing on ourselves today!! Some students learned a new thing about themselves, some confirmed what they already knew or suspected. Almost everyone was excited about it ;)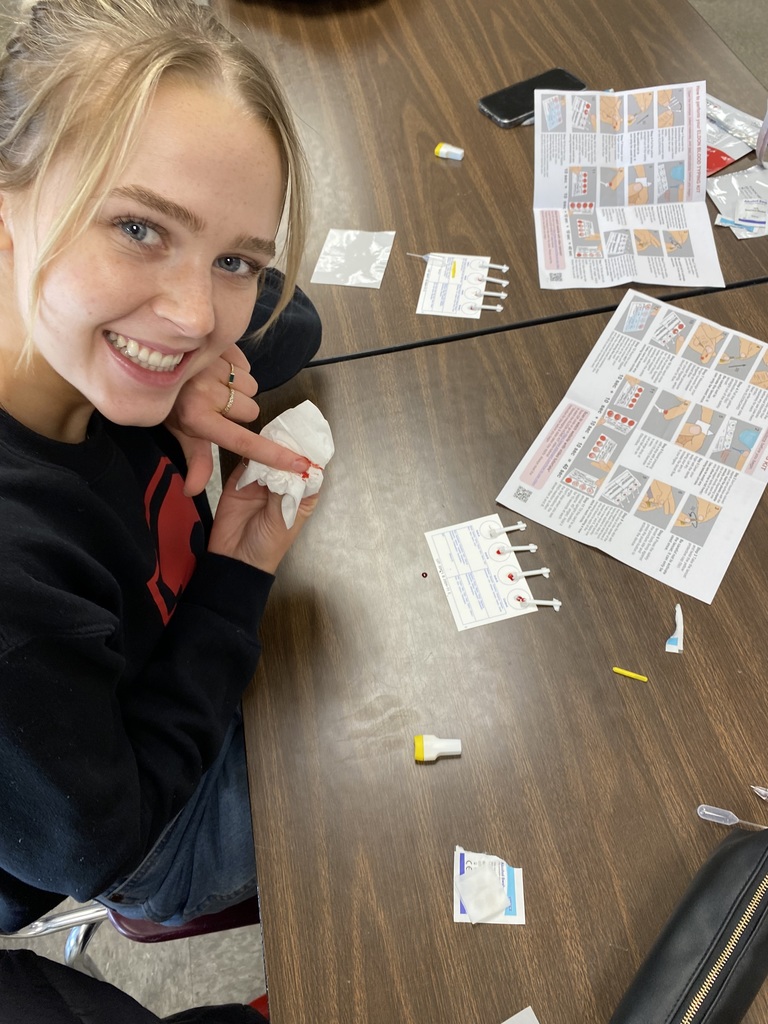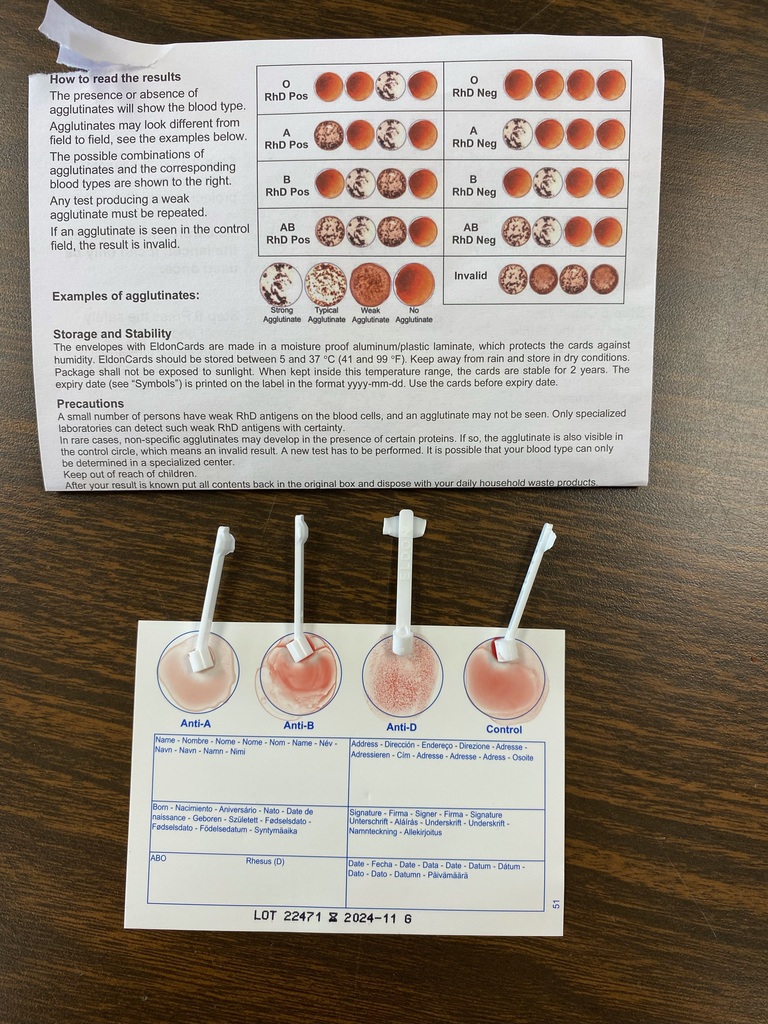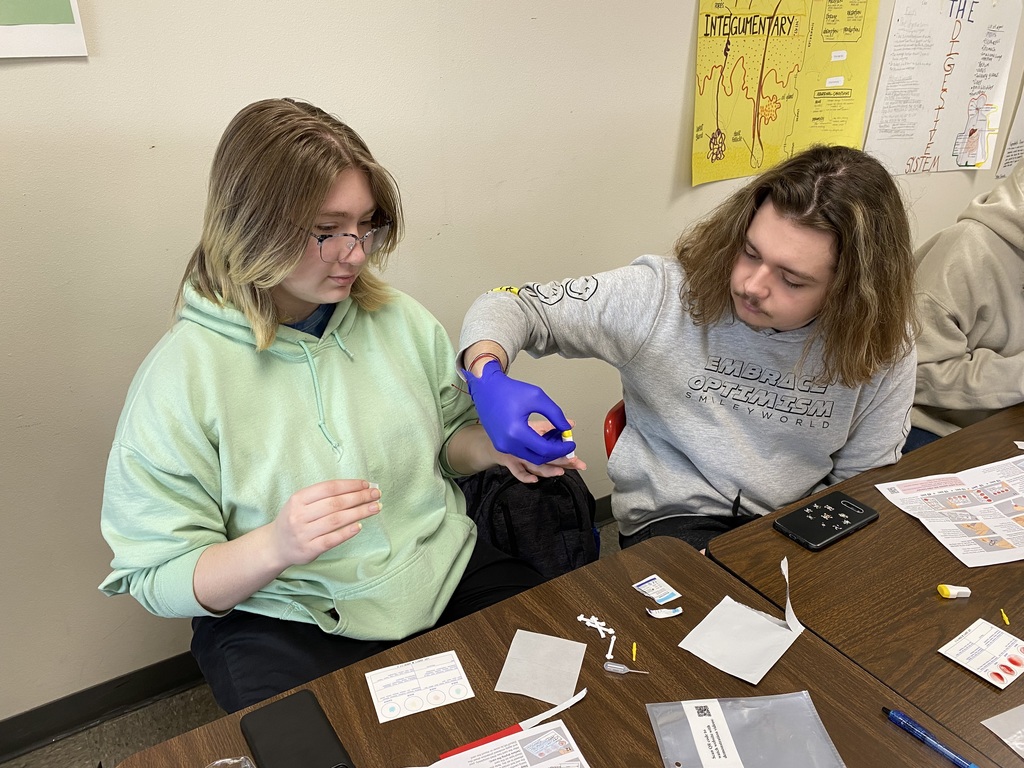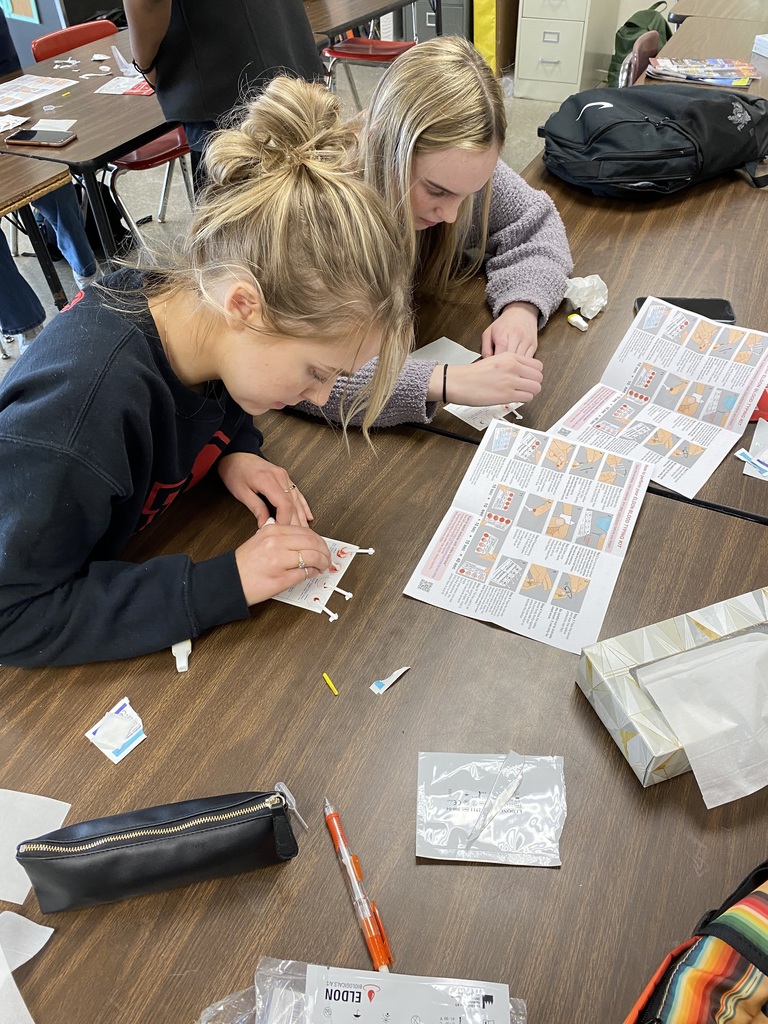 The competition was fierce, but DHS's own team, The Purple Cobras, took home the dodgeball championship trophy last night! Second place went to DHS alumni, the Returning Rangers. Thank you to all who came and supported the Class of 2026! We will see you again next year!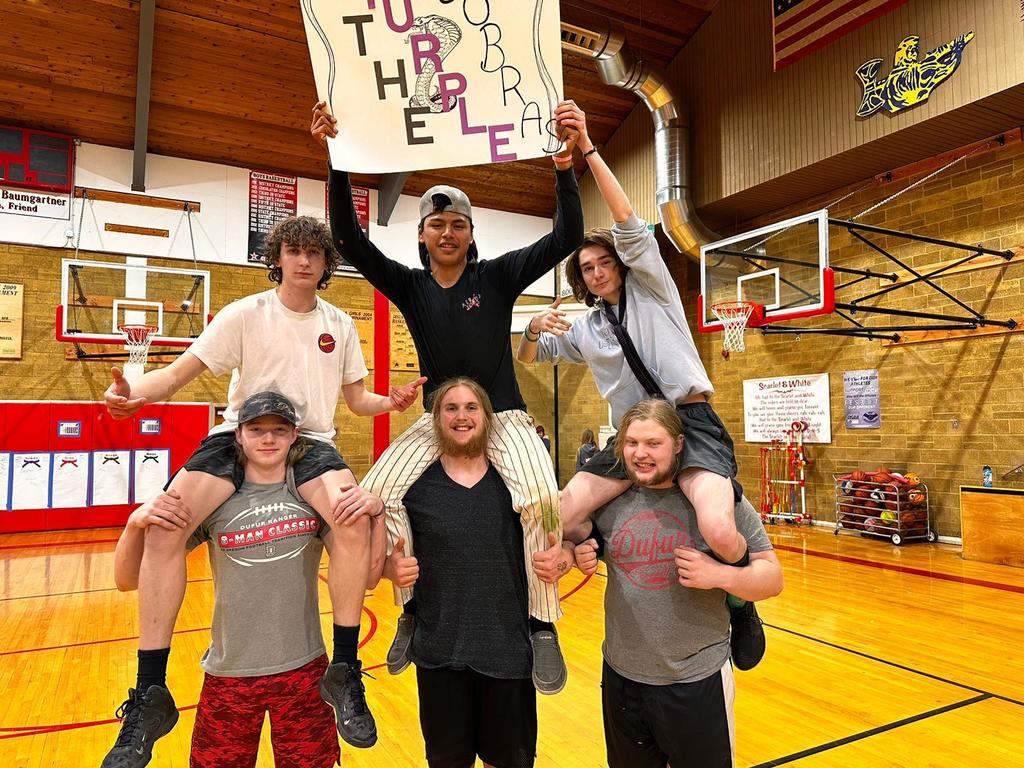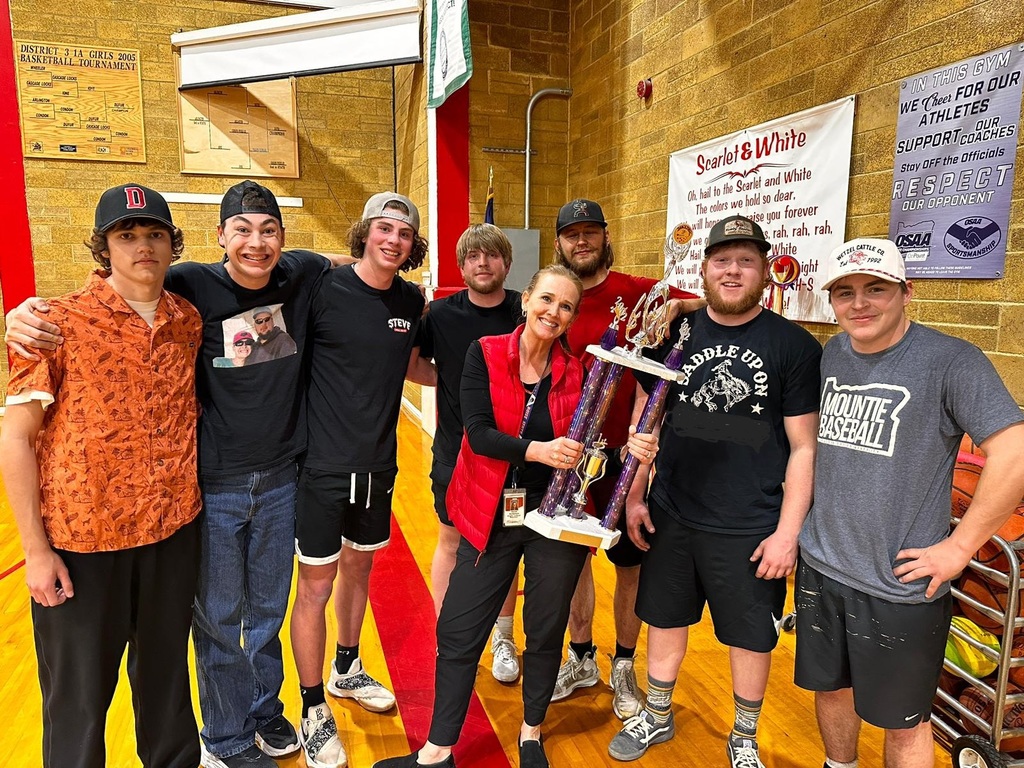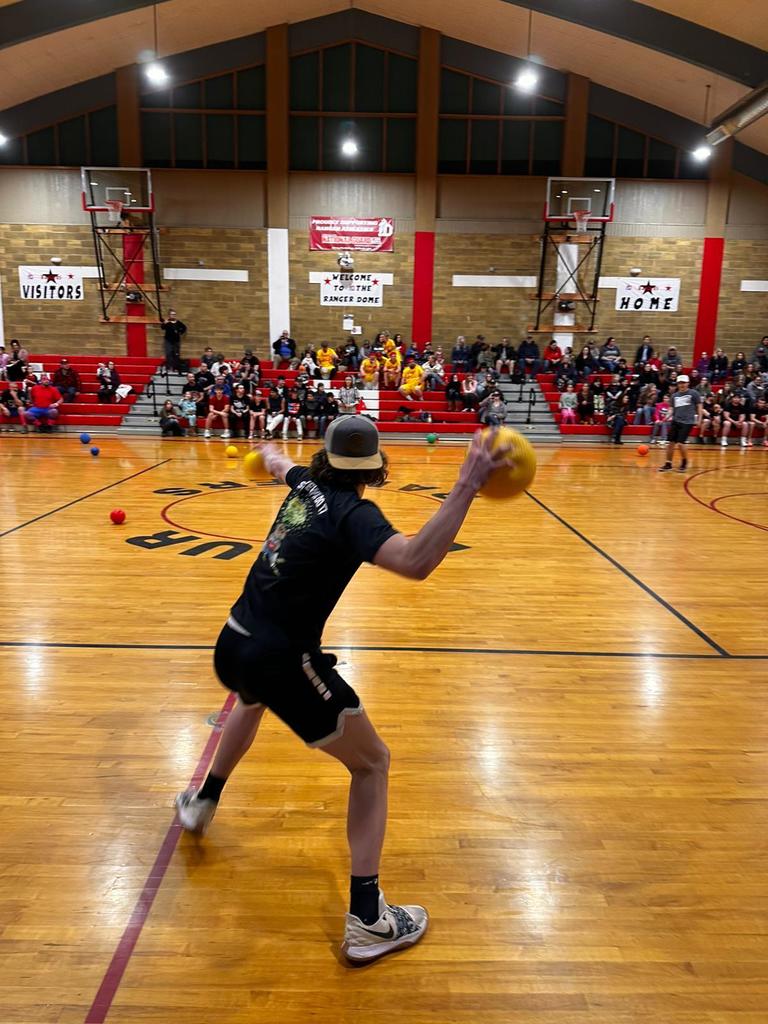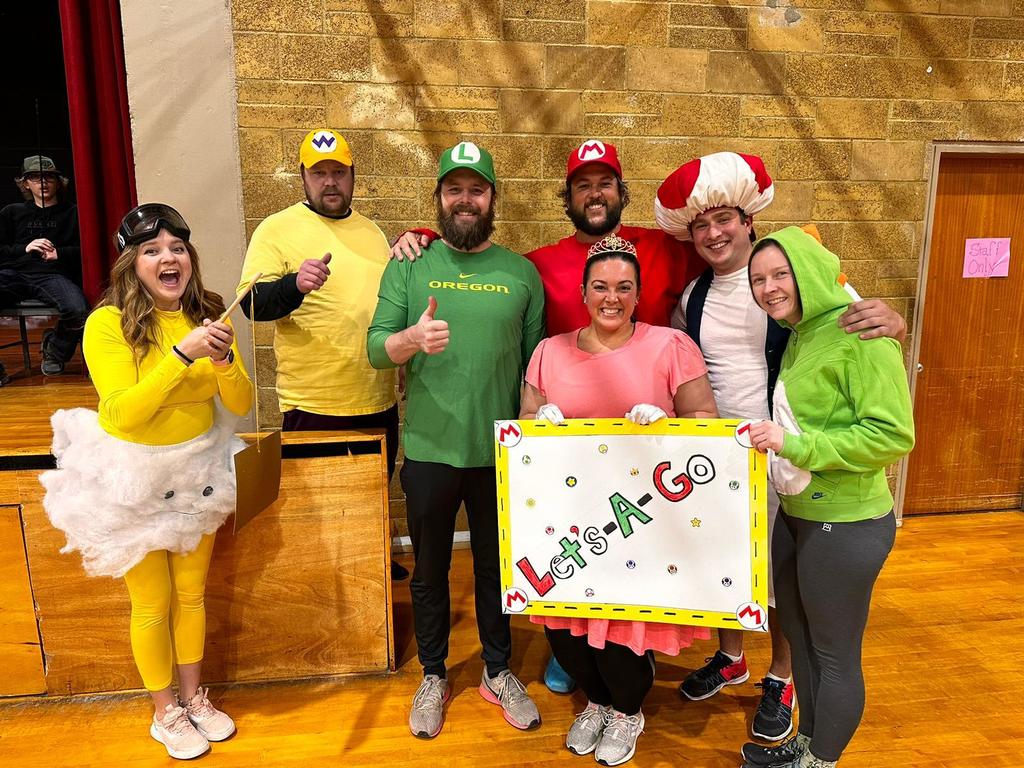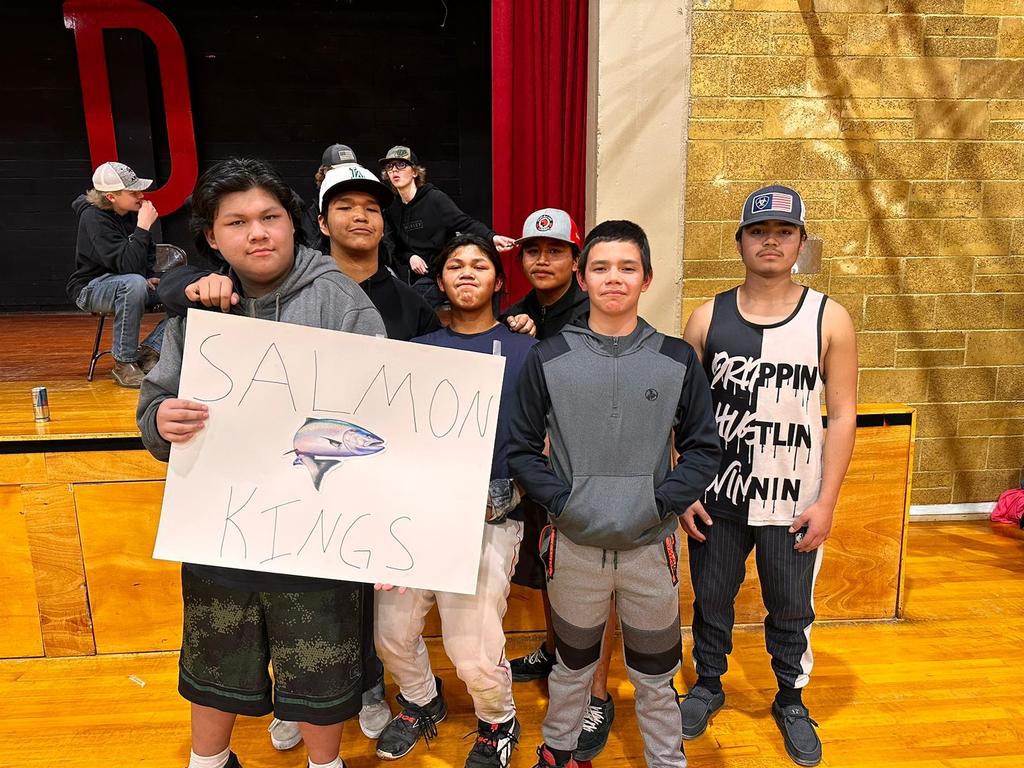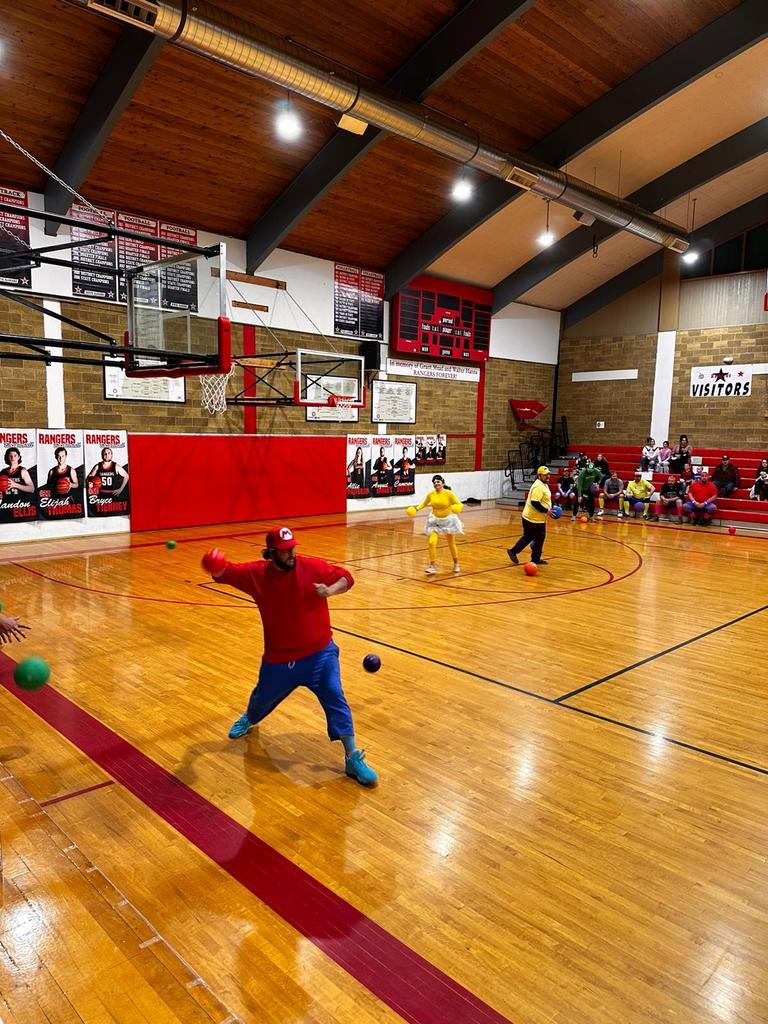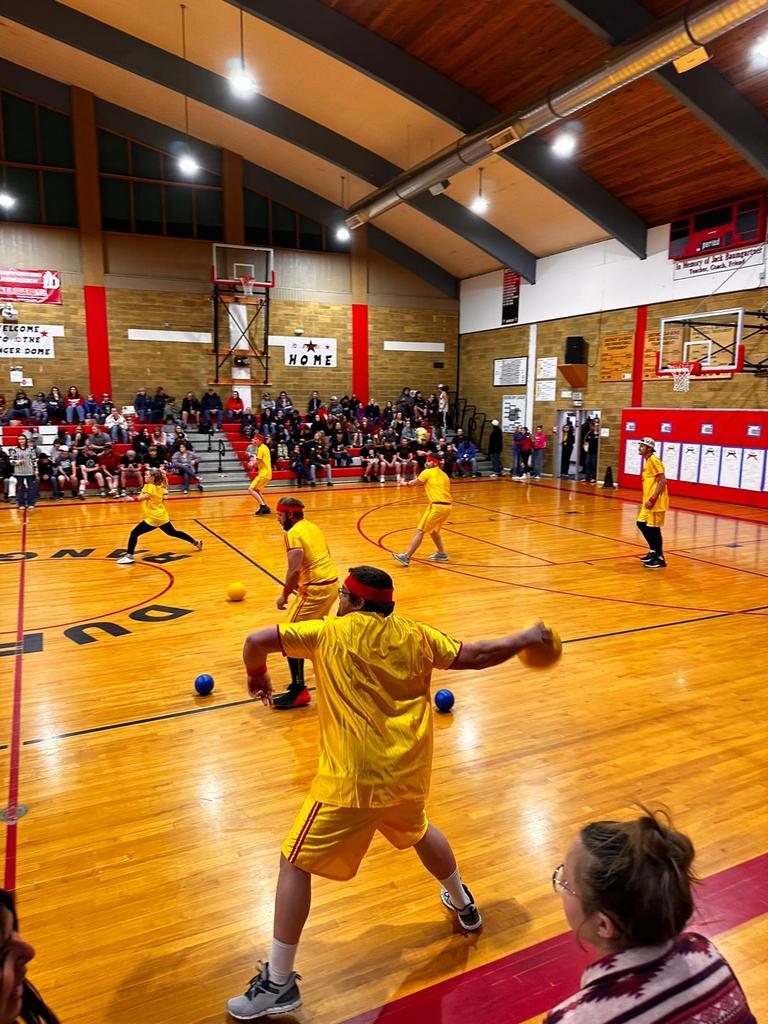 The 1 semester Honor Roll ice cream party was a huge success! Thank you to all the staff and parents who helped make this academic recognition a possibility for the 6-12th grade students!

Come join us tonight and support the Class of 2026!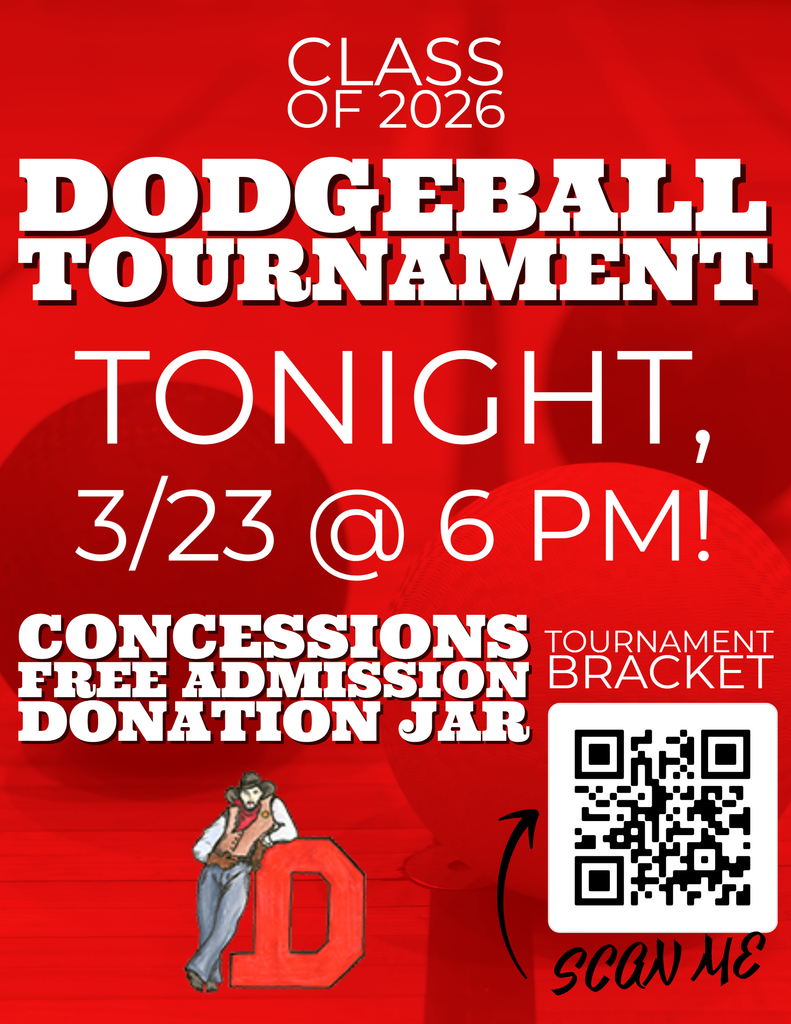 Community PSA: The Dalles Little League has taken over Challenger baseball this year and is looking for more players and buddies. Challenger baseball is a way for students of EVERY ability level to be able to take part in a team. Each player has a buddy that helps them bat and round the bases. Everyone always makes it on base and never gets out! There will be 5 Challenger games - Sundays from 1-2pm. The first game will be Sunday, April 30th.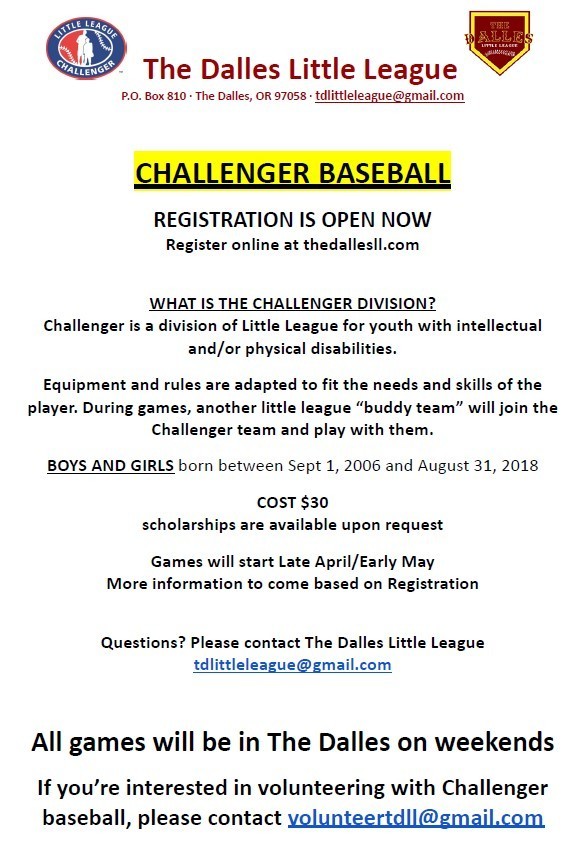 Dufur School is partnering with Dutch Bros in The Dalles to fundraise for the Make-A-Wish Foundation this Friday, March 24th. One dollar from every drink sold will go to the Foundation, so please be sure to stop by and get your celebratory spring break coffee!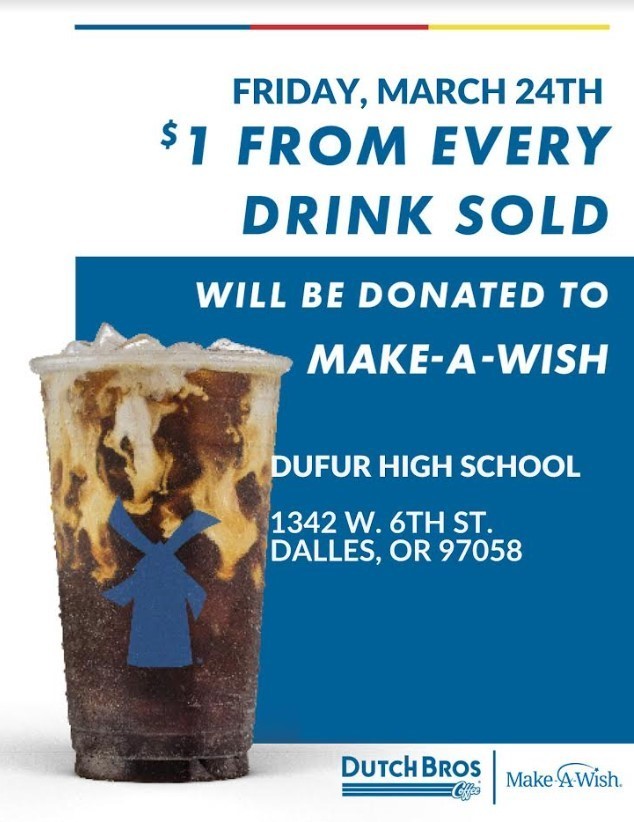 If you live within the Dufur School District and have a student who will be turning 5 before September 1, 2023, you can pre-enroll your child for Kindergarten in the fall. To pre-enroll, just call the school office, and we will get the necessary information to add them to the class roster.

We are proud to share our list of Honor Roll students for the first half of this school year! Honor Roll students have earned a 3.5 to 4.0 GPA. Honorable Mention students have earned a GPA between 3.25 and 3.49. Great work Rangers! Mrs. Egeland has organized ice cream parties on March 23rd for these students to celebrate.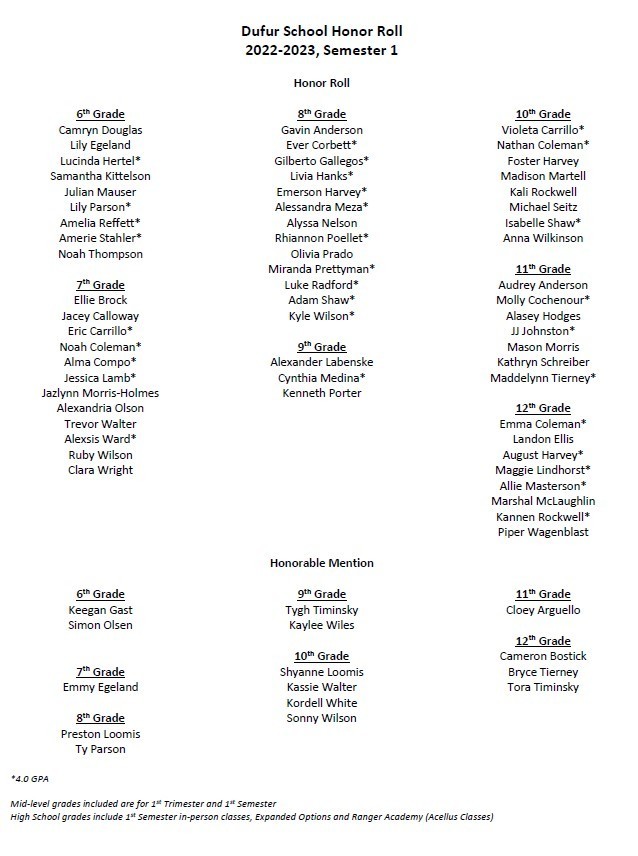 From North Central Public Health: A gastrointestinal (GI) illness outbreak in The Dalles that causes vomiting and diarrhea has led to 100 absences at several local elementary schools, and 22 cases at a local long term care facility. The best protection against the highly contagious illness, suspected to be norovirus, is careful hand washing, said Sirisha Botta, communicable disease investigator at North Central Public Health District. Cases have started slowing down by Tuesday and today (Wednesday), Botta said. It is the height of norovirus season, according to the CDC, and cases nationally are at a 12-month high. While these are suspected cases of norovirus, only three are confirmed locally. It takes a laboratory sample to confirm norovirus, Botta said, and that is not often done. Norovirus symptoms usually resolve in three days, but you are contagious for several days after you recover. Illnesses that cause vomiting and diarrhea can be dangerous for the elderly and young due to dehydration. Drink plenty of liquids to replace fluid loss. You can get sick by having direct contact with an infected person, eating contaminated food or water, or touching contaminated surfaces and then putting your unwashed hand in your mouth. It is key to note that hand sanitizer does not work well against GI illnesses. Washing thoroughly with soap and water is key and should be done • After using the toilet or changing diapers • Before eating, preparing or handling food • And before giving yourself or someone medicine People who are sick should not prepare or handle food. Safe food preparation includes • Carefully washing fruits and vegetables • Cooking oysters and other shellfish thoroughly to an internal temperature of at least 145 degrees. For more information, please visit
https://www.cdc.gov/norovirus/index.html
(For more information, please contact North Central Public Health District at (541) 506-2600, visit us on the web at
www.ncphd.org
or find us on Facebook.)


Please come watch Dufur School students on Friday and Saturday as they perform "Hansel and Gretel," as part of the Missoula Children's Theater Program!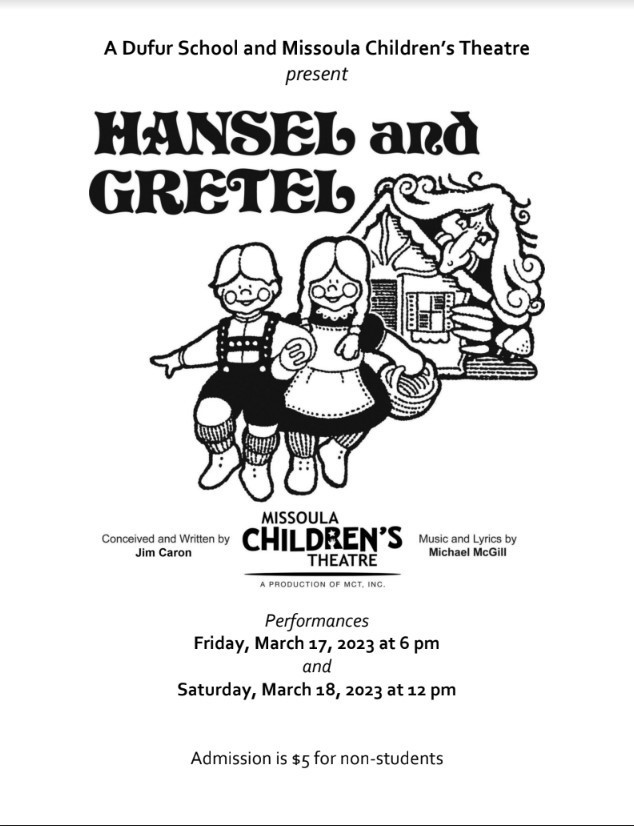 The Dalles Dance Academy, including some Dufur School students, performed last night during halftime at the Blazers game! And they are choreographed by Dufur Teacher Judy Ford, and Jordan Davis.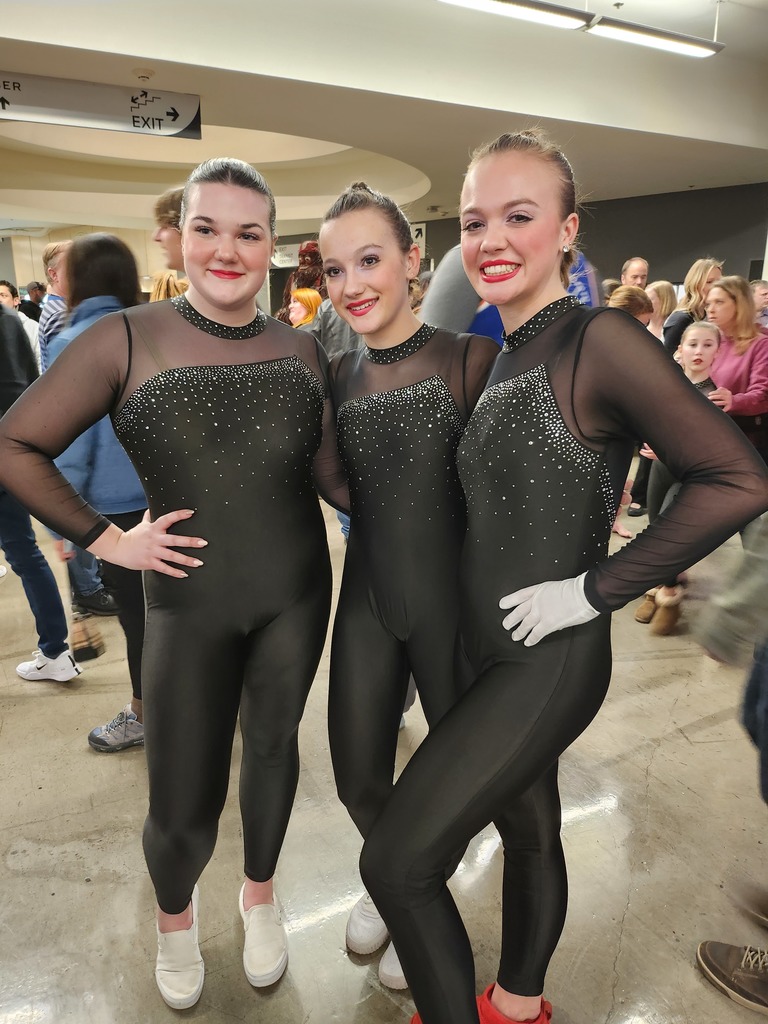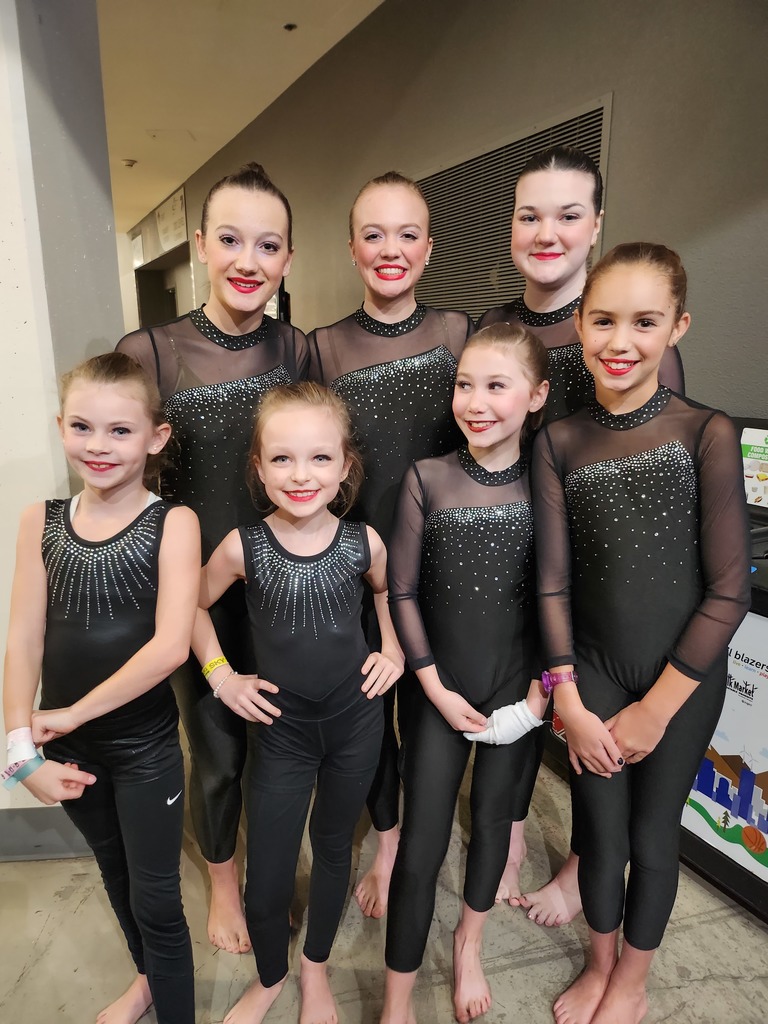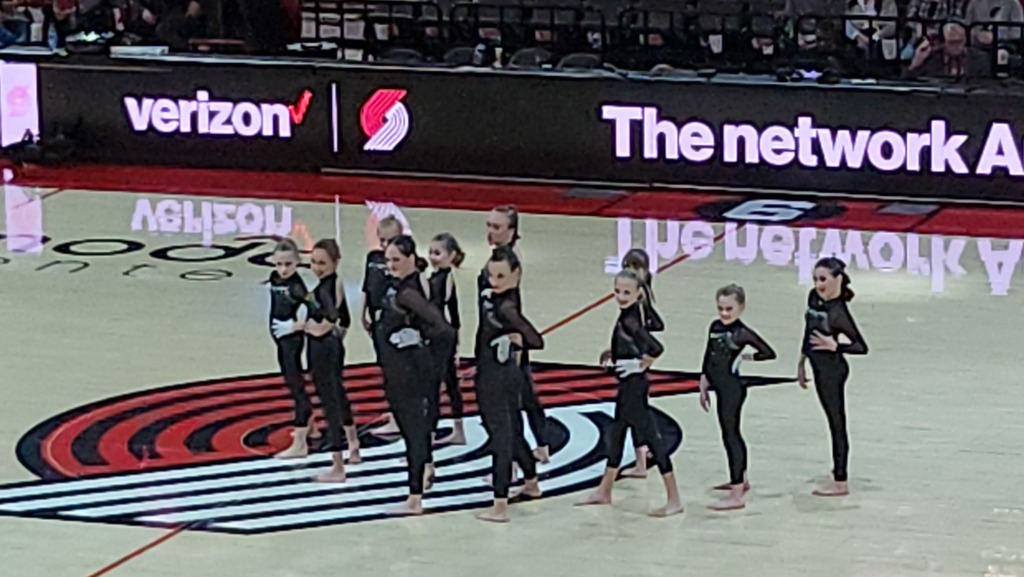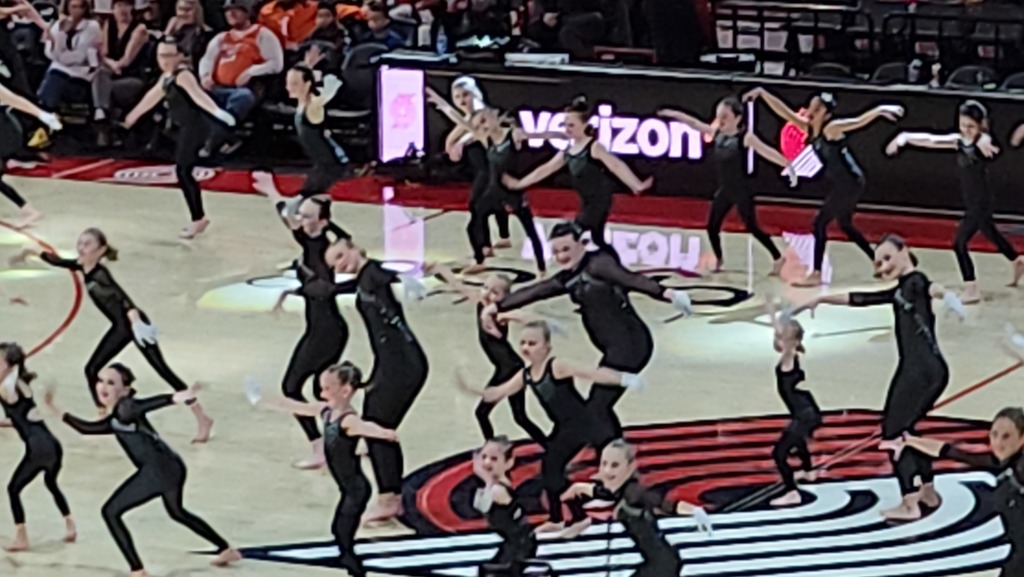 Please note the new Dufur's Got Talent talent show date. Sign-up information coming soon!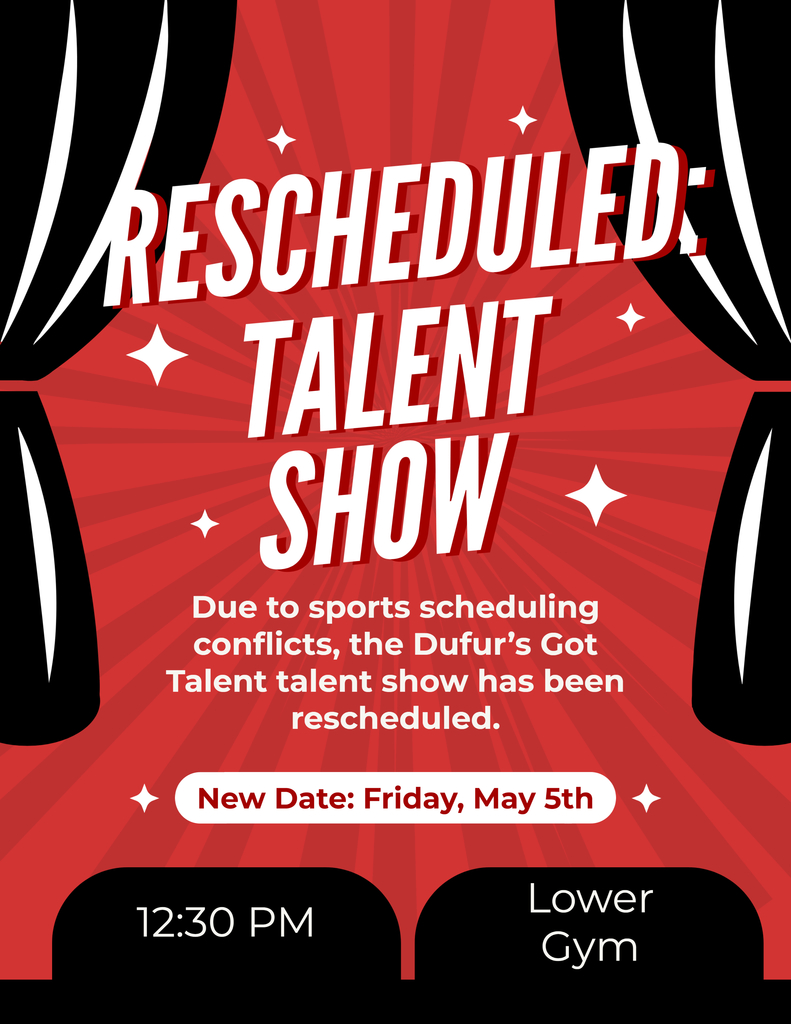 There will be a School-Based community update meeting this Wednesday, March 15th from 6-7p.m. in the Dufur School cafeteria. If community members would like to attend virtually, they may use the link below: Google Meet joining info Video call link:
https://meet.google.com/kpm-nyhv-bbd
Or dial: ‪(US) +1 443-606-2219‬ PIN: ‪904 849 601‬#

The freshmen working together during the Building Foundations for Healthy Relationships lessons!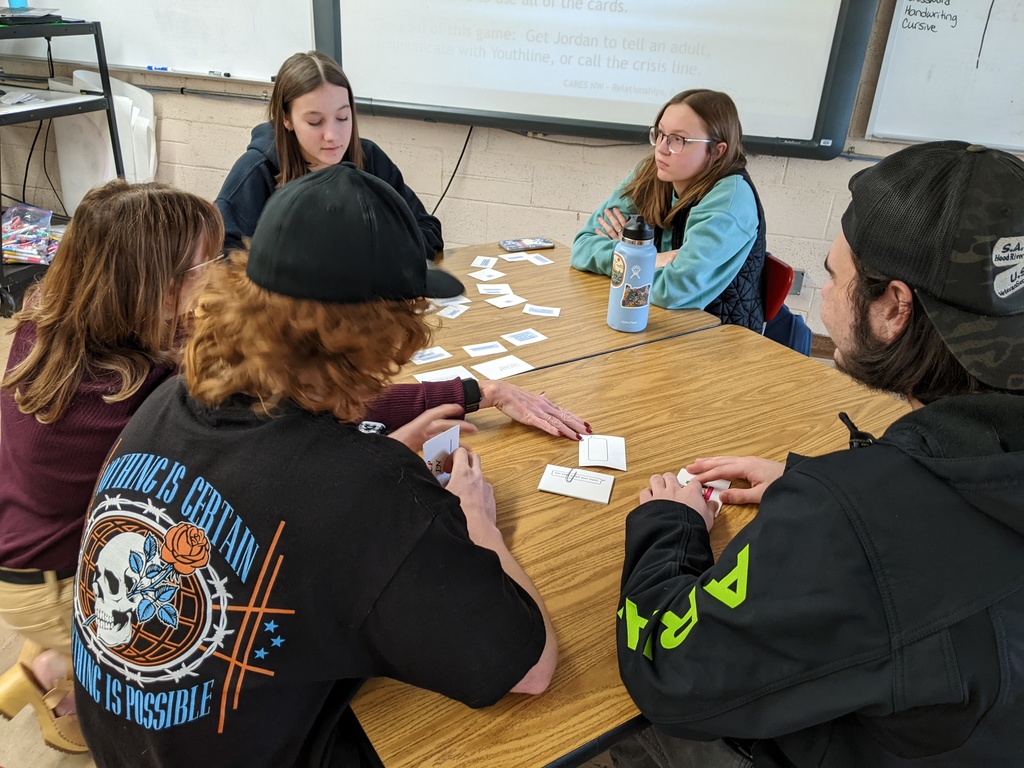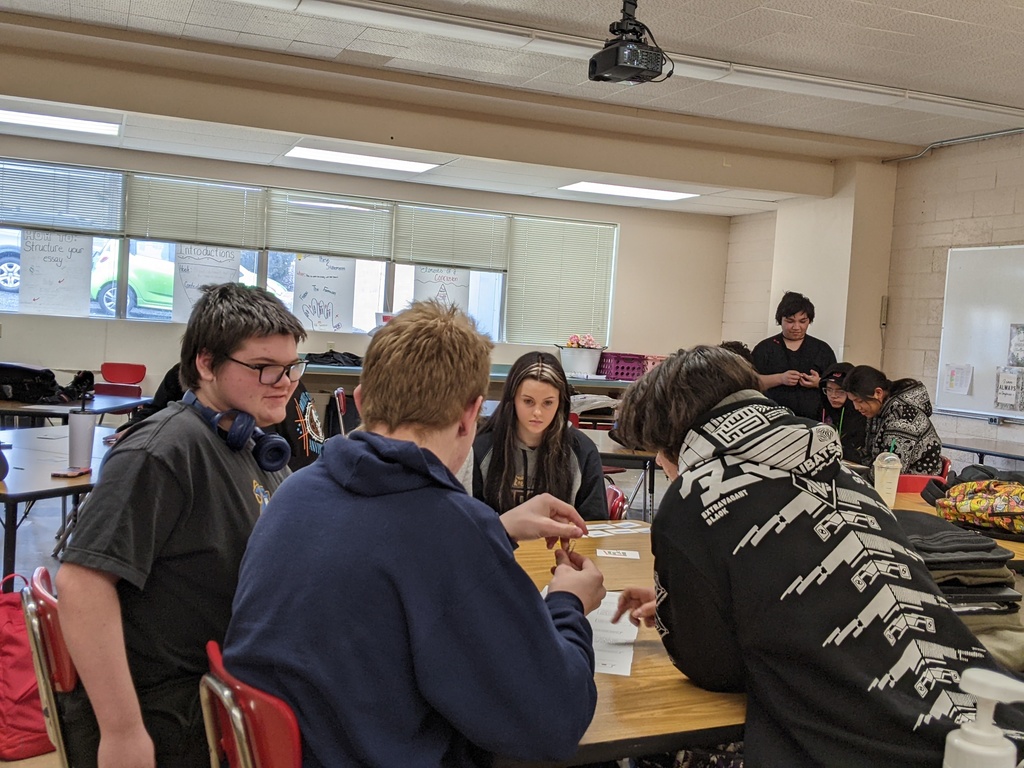 Dufur's after school program students enjoyed some time in the home ec. room with cooking projects.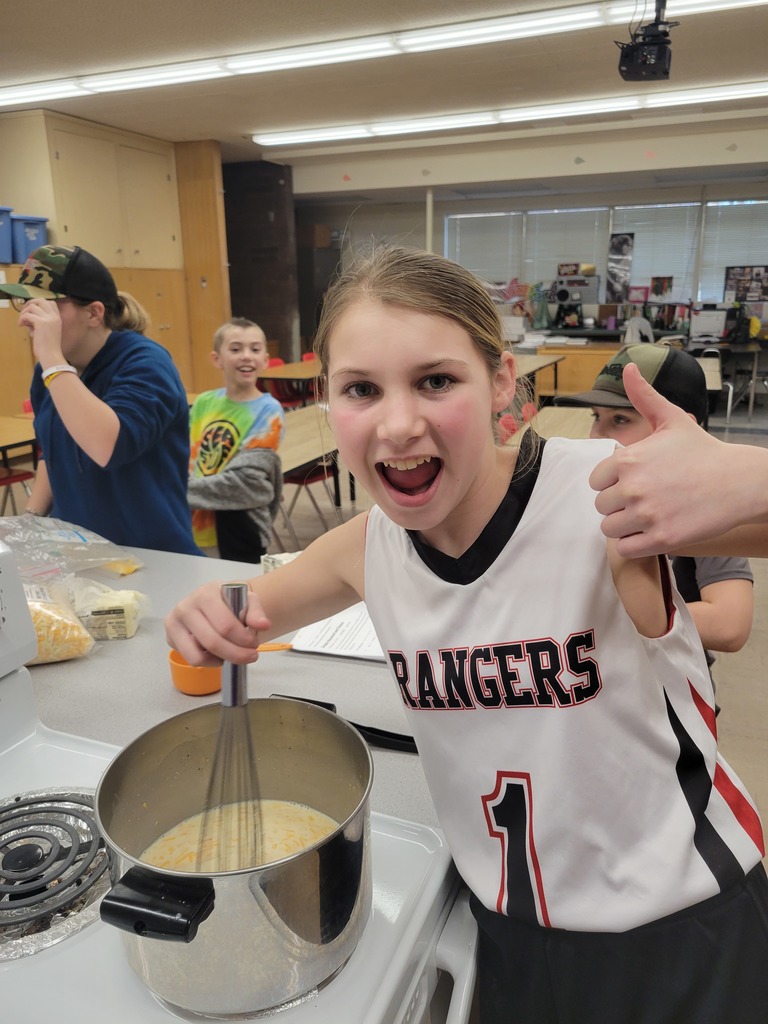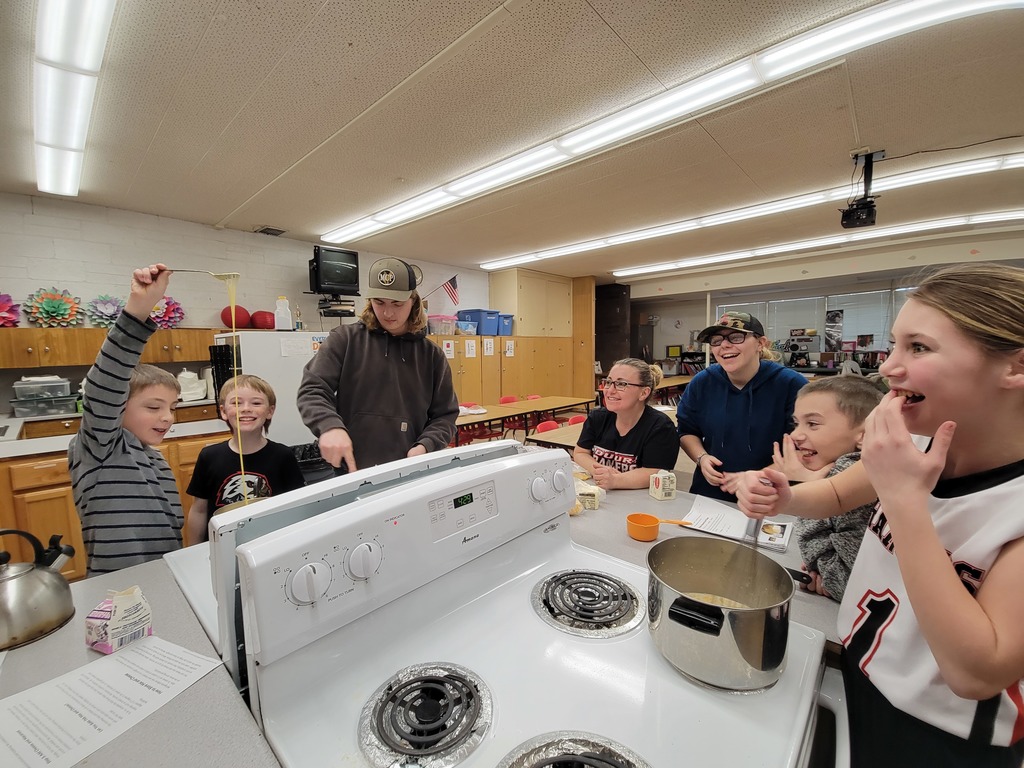 Mrs. Bales' 1st grade class had so much fun doing their animal research! They even transformed their room and opened up the "1st Grade Zoo" for visitors, including other classes and parents. The students did an excellent job of creating their animal habitats and learning facts about them. It was an awesome project!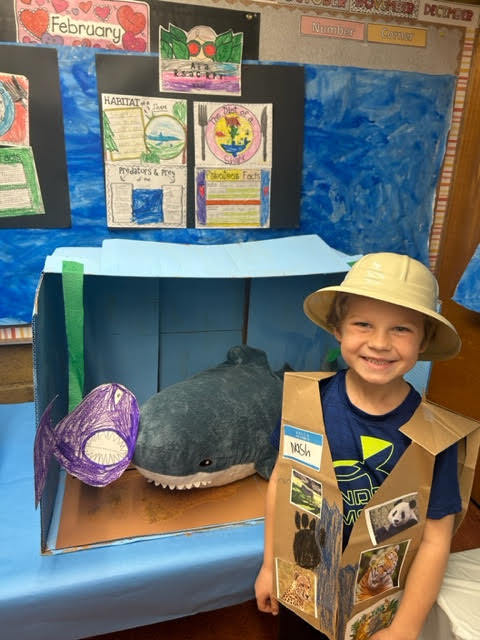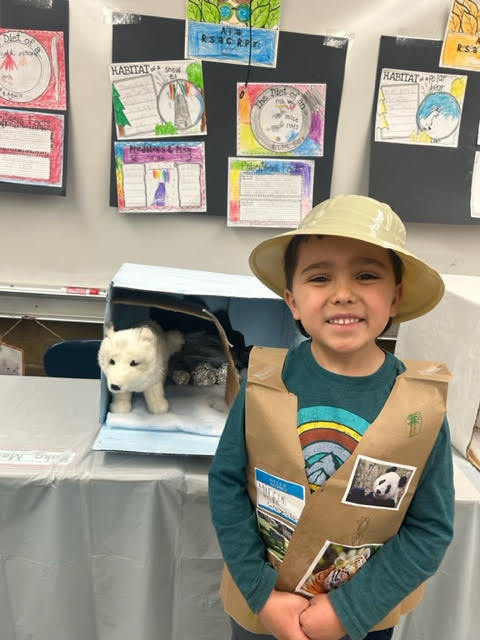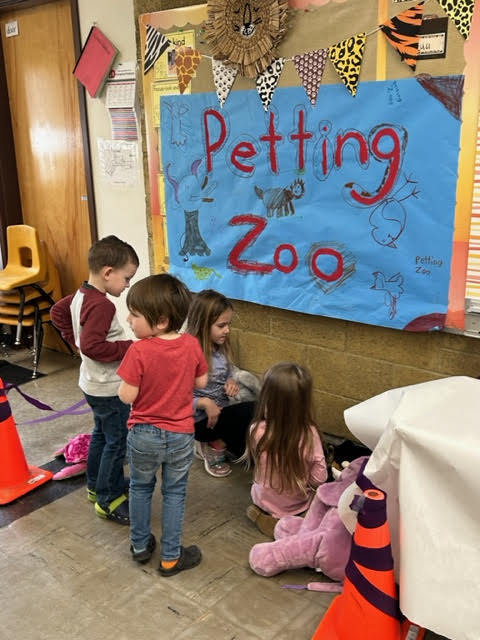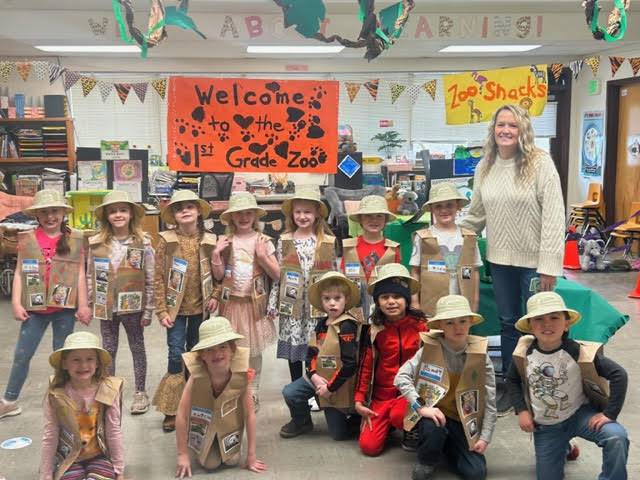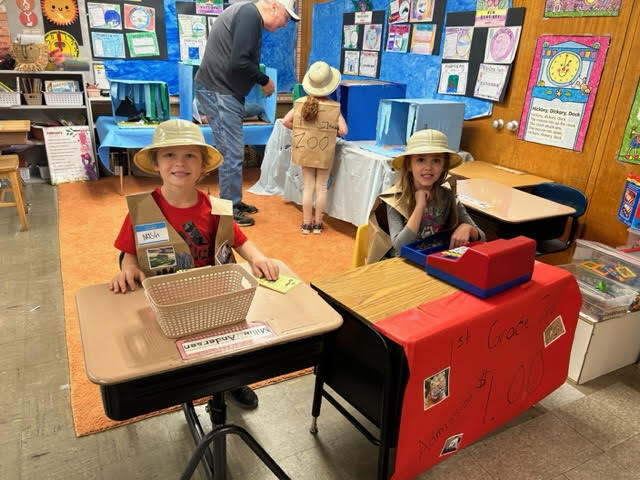 The US Forest Service, Oregon Department of Forestry, and Dufur Volunteer Fire Department did fire safety and fire prevention presentation for the elementary students yesterday. Smokey bear was onsite too!