Lights out! Football game in Lyle will resume in Lyle at 10:00 am tomorrow morning. Bus leaves at 7:30 am

Parents, thank you so much for your patience as we transition to our new lunch setup. Bills for meal charges will arrive via email, unless you do not have an email address attached to your lunch account. In that case, you will receive any bills through the mail. Prompt payment of any charges will be greatly appreciated.

Title I parent meeting at Dufur School led by Britt Beeson Title I Director.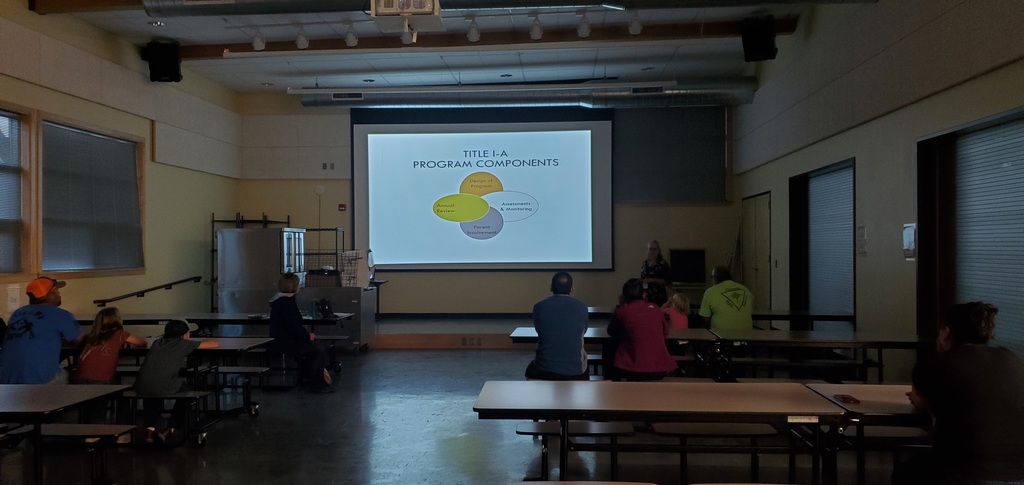 Did you know that the state of Oregon has come up with Expanded Income Guidelines for free lunches? If you haven't applied for free and reduced lunches, but think you might qualify under these new guidelines we encourage you to apply. If you have questions or need assistance, please call the office.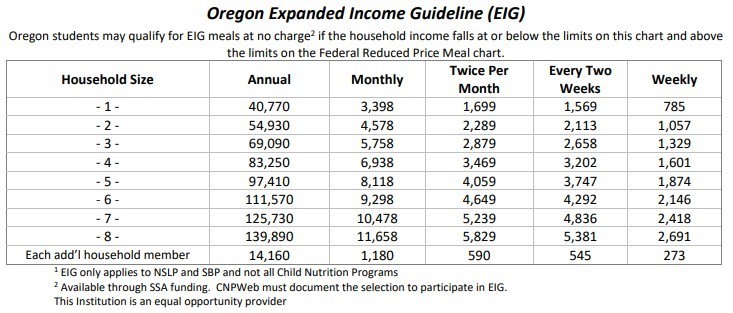 Parents! Students will begin using their new TITAN lunch accounts tomorrow. If you have not made an account for your family yet, please do it today! Here is the link to get started:
https://family.titank12.com/?identifier=XQY3BU
If you have questions, please call us, 541-467-2509

This is a reminder to students and families that per state guidelines, Dufur School will begin charging students for breakfast and lunch on Thursday, October 20th. Students will be charged for meals unless families have applied and qualified for free lunches. If you need assistance, please contact the office.

The Lady Ranger Volleyball team will play Sherman Co. on Wed. 10/19 in league crossover play, at Condon High School, beginning at 5 pm.

The Ranger Pride Education Foundation would love to see you at their Halloween Carnival on October 27th from 3:30-6:30 PM on Henderson field! Please see the attached flyer for more information.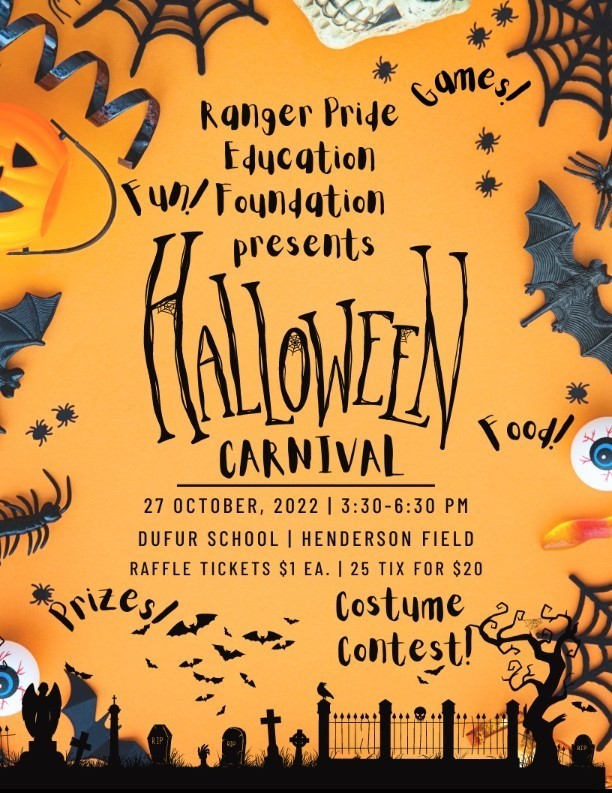 The Dufur after school program is enjoying their gardening club, which is made possible through a partnership with OSU Extension.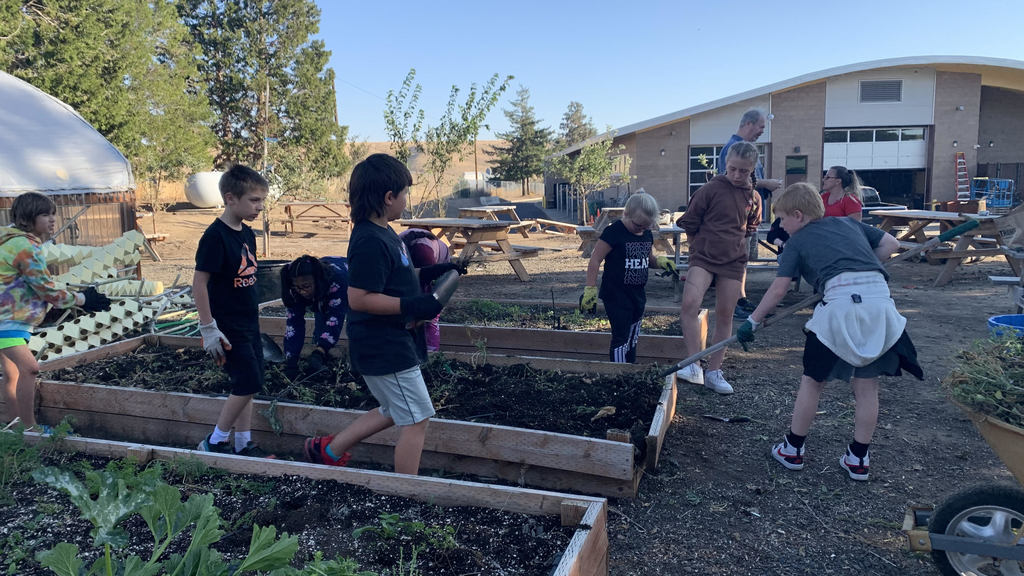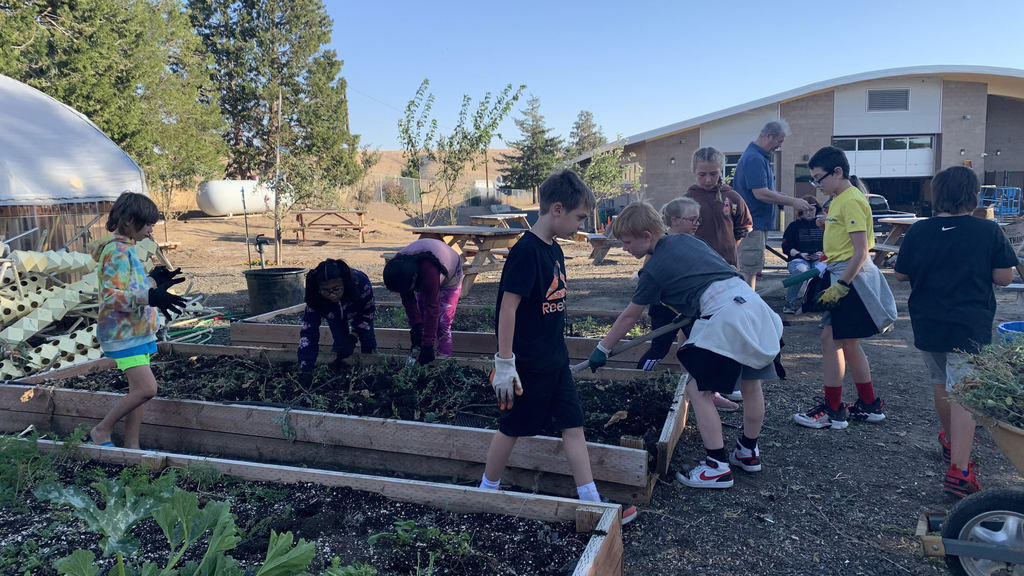 Great day of training today for all Dufur School staff in the following areas. 1. Stop the Bleed, 2. Scarborough Reading, 3. School Safety, 4. Staff Ethics.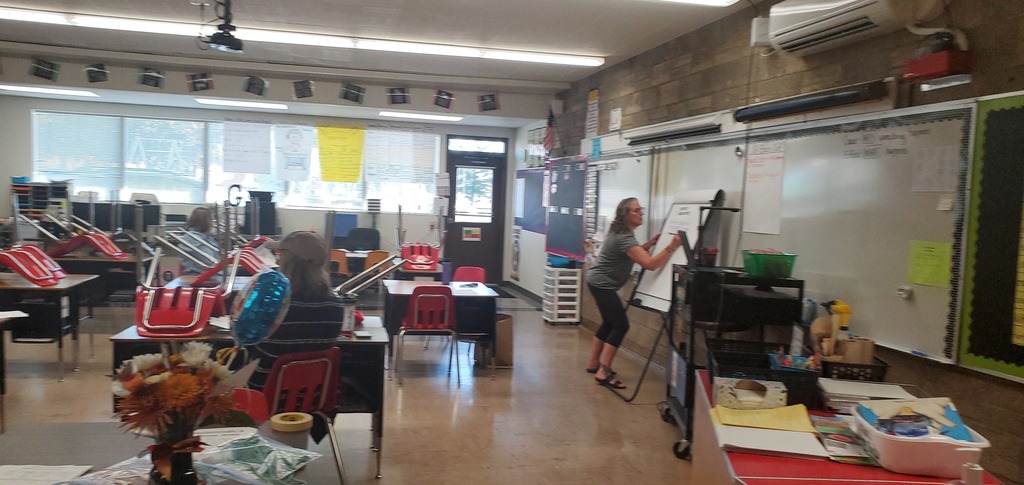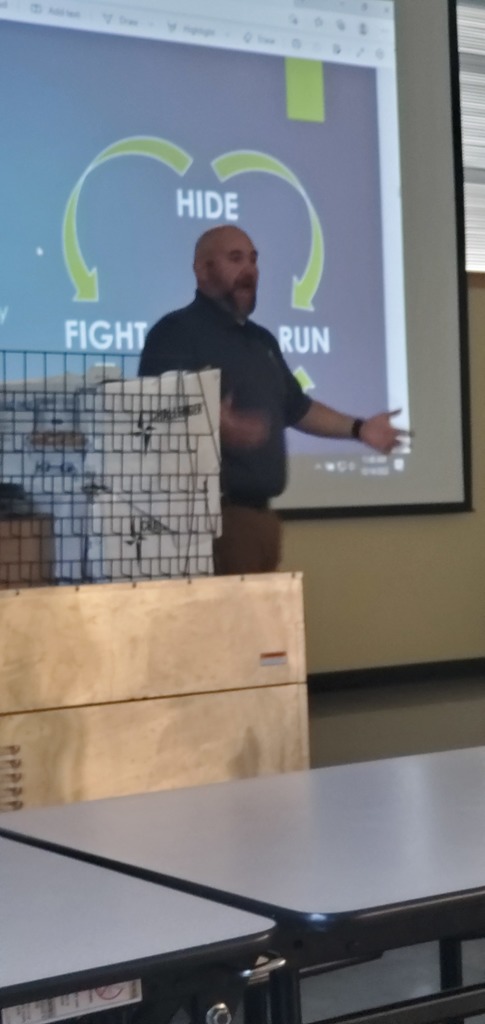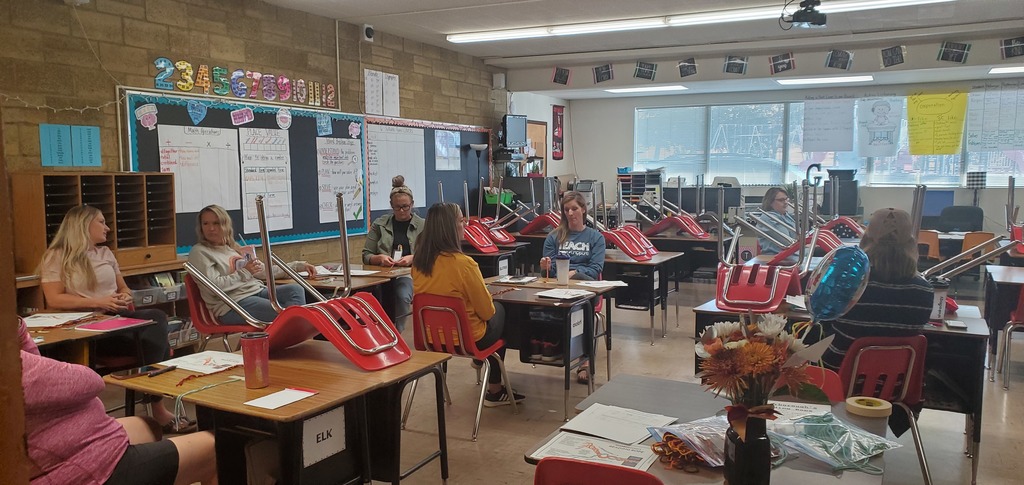 Hello Dufur Families, This is just a reminder that tomorrow, Friday, October 14th, is a Staff Development day. School will not be in session for students. Have a great weekend!

MyDay Friday: Both 3rd Grade classes joined together to learn more about plants and their adaptations. They worked together to identify parts of a daffodil and make their own flowers with labels. They were even able to plant bulbs outside of the classroom!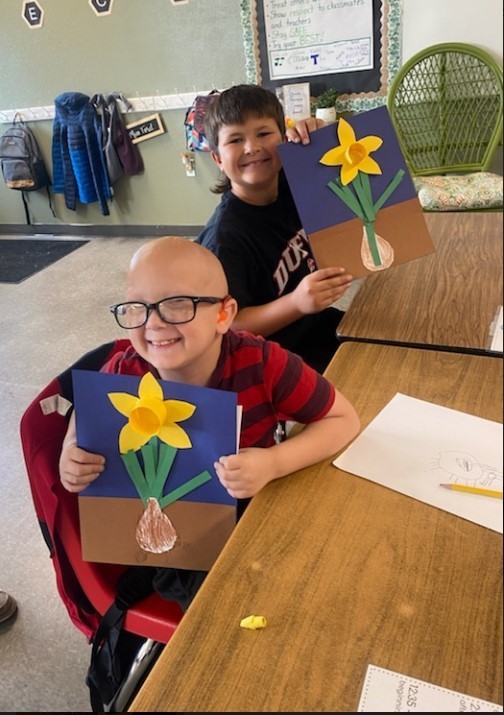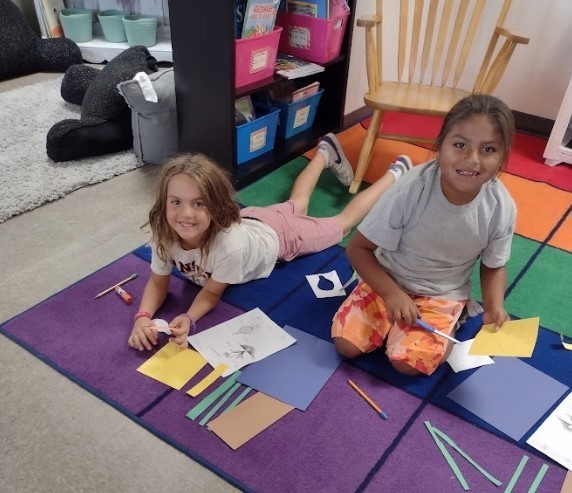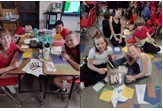 Attention Class of 2023 and Parents: Next Wednesday Oct 19th the Ranger Pride Education Foundation will host the first scholarship night from 6-7:30 pm in Mrs. Wenzel's room. Our scholarship coordinator Mrs. Wenzel, foundation director Mrs. Kortge and principal Mrs. Whitley will share information about availability of scholarships, FASFA, transcripts and more. If you have any questions please contact Cynthia Kortge at
cyn.kortge@dufur.k12.or.us
or call the school 541-467-2506.

Dufur School will be having a community Veterans' Day Assembly on Thursday, November 10th, at 9:15 a.m. We would like to honor our local Veterans by including them that day. Veterans, please let us know if you can attend the assembly. We would also like to have a photo of you! Photos can be emailed, or we can scan the original if you stop by the office. Make sure you tell us what branch of the military you served in. You can call the school at 541-467-2509, or email
beverson@dufur.k12.or.us
. Families, if you have a loved one serving now please let us know so we can include them too!
Order a Halloween Gram and help support the Senior class and their goal to travel to Disneyland for their Senior Trip!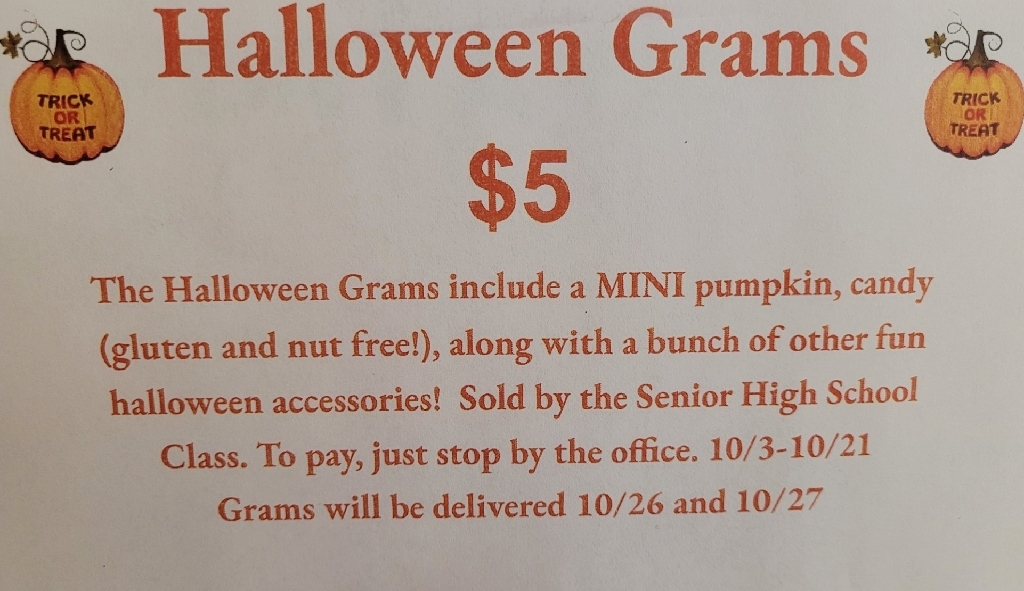 The high school greenhouse class was busy in September teaching elementary students about planting vegetables. They got to plant radishes, beans, and pick some crazy-looking yummy carrots!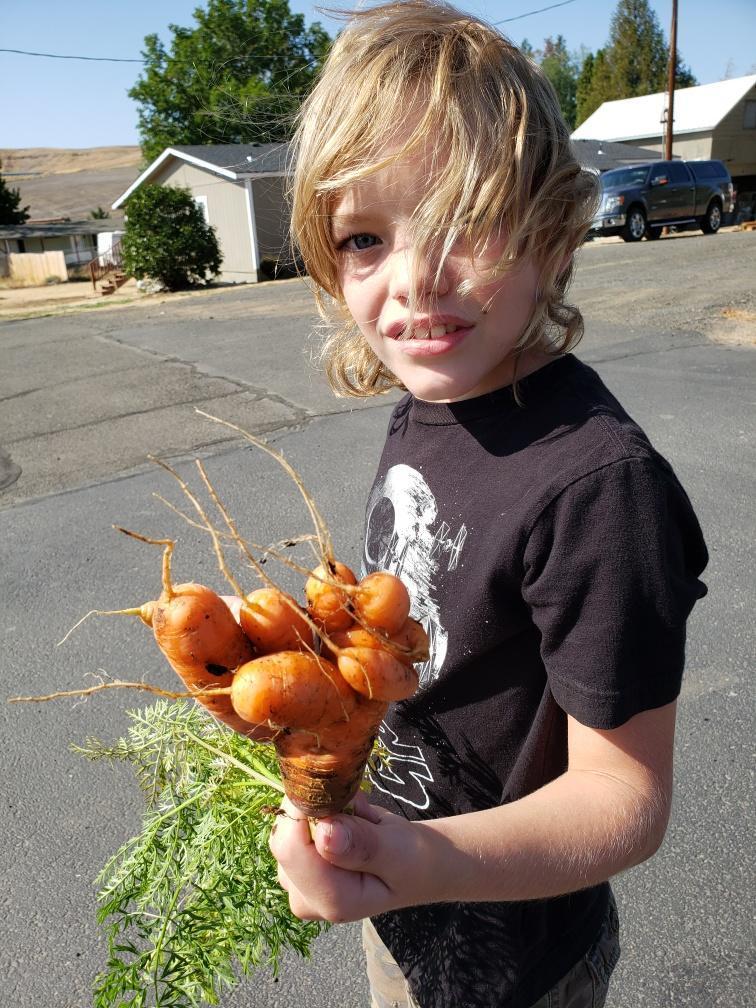 Here is information if you are looking for health coverage for you and your family.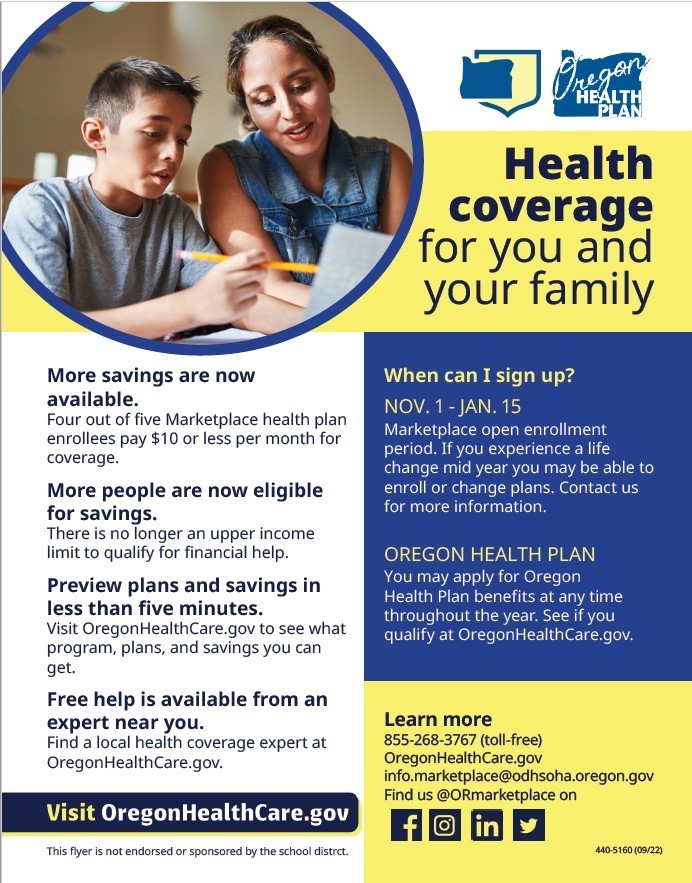 Chloie & Eva won the Disguise a Gingerbread as Your Favorite Book Character Contest from the WIN Room on Back-to-School Night! Congratulations girls! Thank you everyone that participated!