Parents: The activity bus will run Monday-Thursday. It leaves the bus loop at 5:40 pm. Students should tell their parents to pick them up at Calvary Baptist at 5:55 pm. The bus will get to Celilo at 6:10 pm.

Due to unforeseen circumstances, notification of bus route information has been delayed. You should be notified by tomorrow morning at the latest. Thanks for your patience!

Parents, all bus route information will be out by Friday, September 2nd, at 3:00 p.m. If you have not been contacted by then, please reach out to Josie Turner via email at
josie.turner@dufur.k12.or.us
.

Middle School Sports Update: 6th-8th football practice will begin on Tuesday, September 6th. Practice will be from 3:30 to 5 pm. Mr. Darden will be issuing helmets and shoulder pads during "Back to School Night" this evening. 6th-8th volleyball will have their first practice on Wednesday the 7th from 3:30 to 5 pm. They should have shorts, clean tennis shoes, and (if possible) knee pads.

The Dufur Community Food Pantry has adjusted its hours for Thursday, September 1st only. Due to the additional traffic of the 8-Man Classic they will be open from 9 to 11 am this week.


We are looking forward to seeing everyone tomorrow for Back to School Night! Please note some location changes on the flyer due to the heat and wind forecast.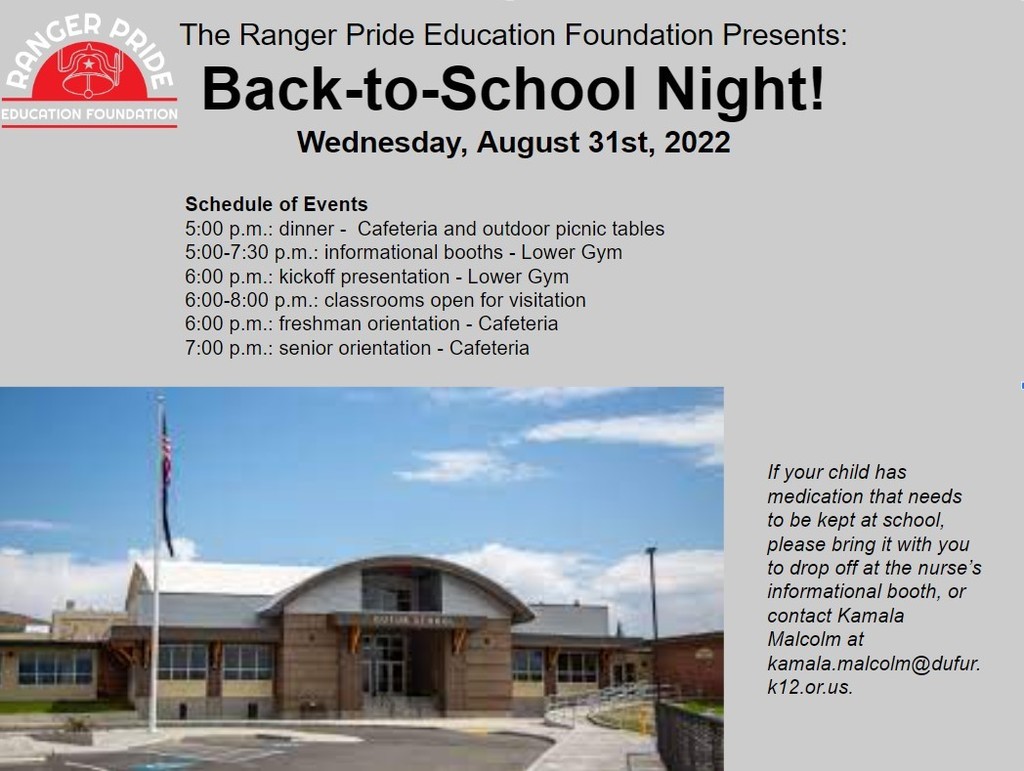 More fair fun: Madeline worked hard in the goat showmanship ring!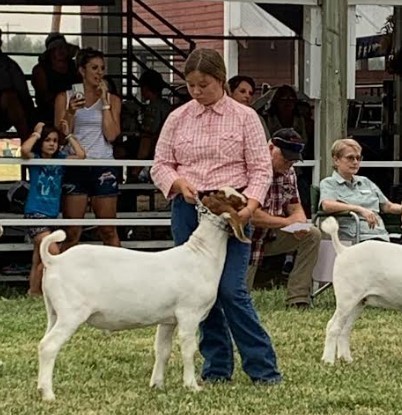 Congratulations to 2022 Dufur graduates Grace Beal and Maddie Dollarhide for a successful fair!

Austin Thomas worked hard at fair. She was reserve champion for her photography which will be going onto state fair.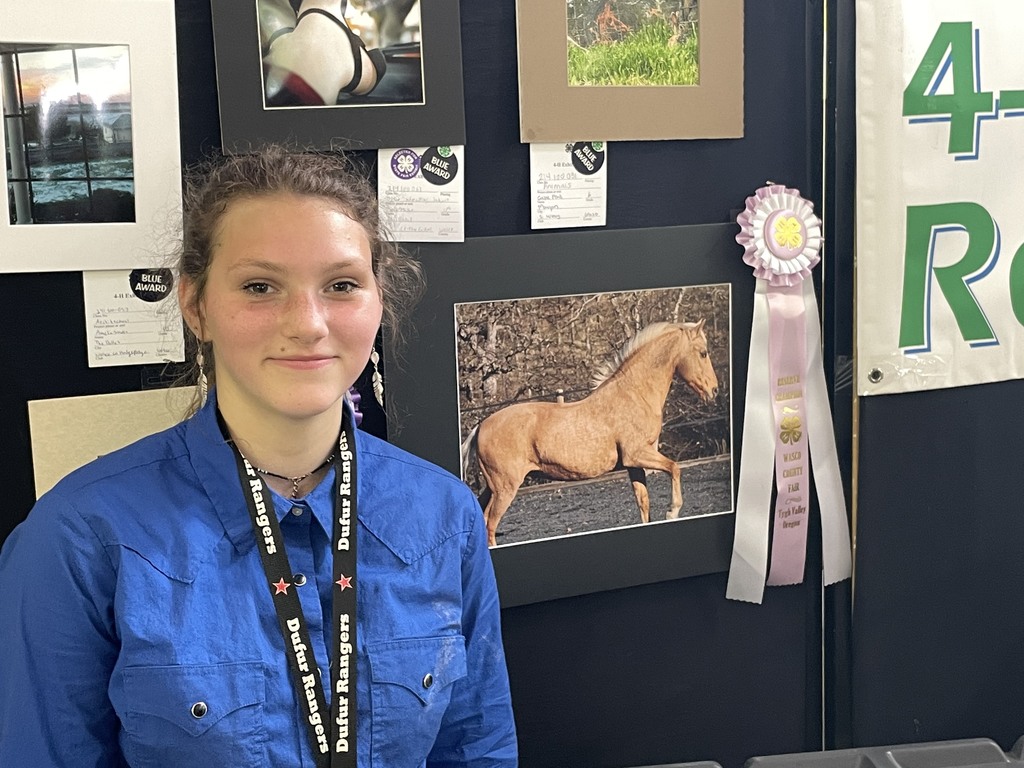 Addie and Ferdinand had a great fair. And Eva was super help!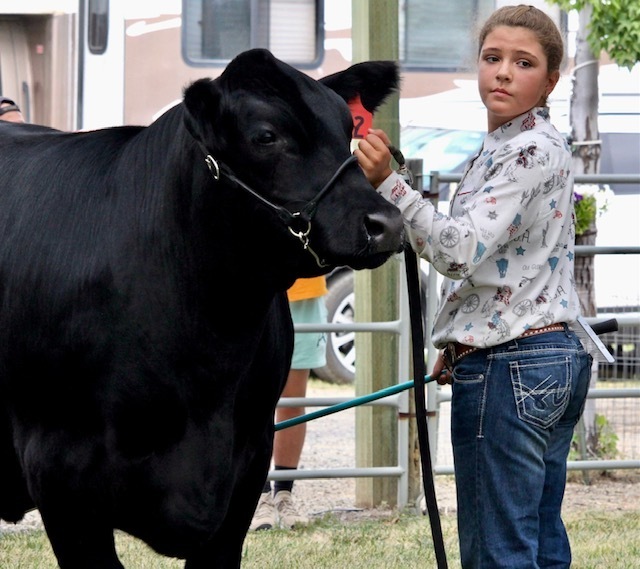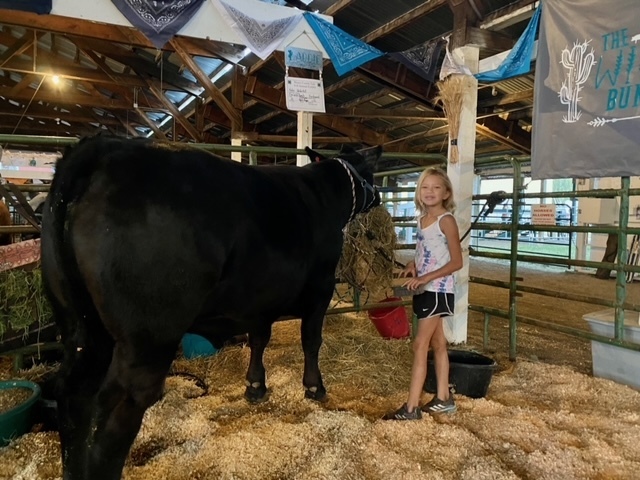 More fair fun: Ainslee and Jordan worked hard all week with their steers.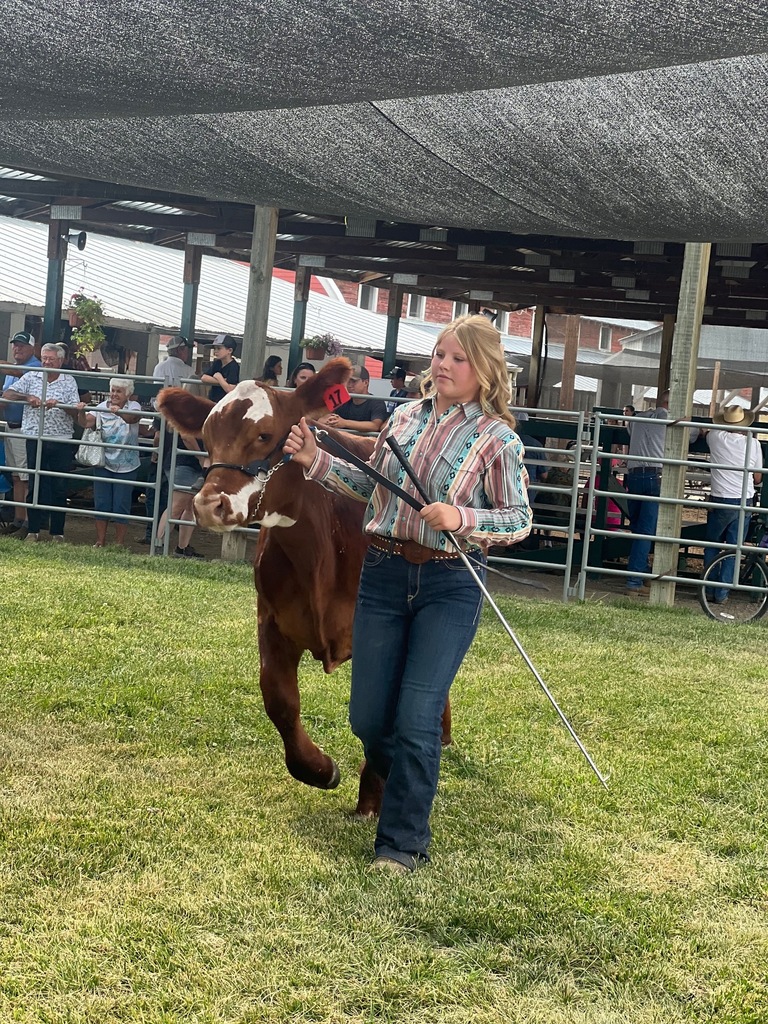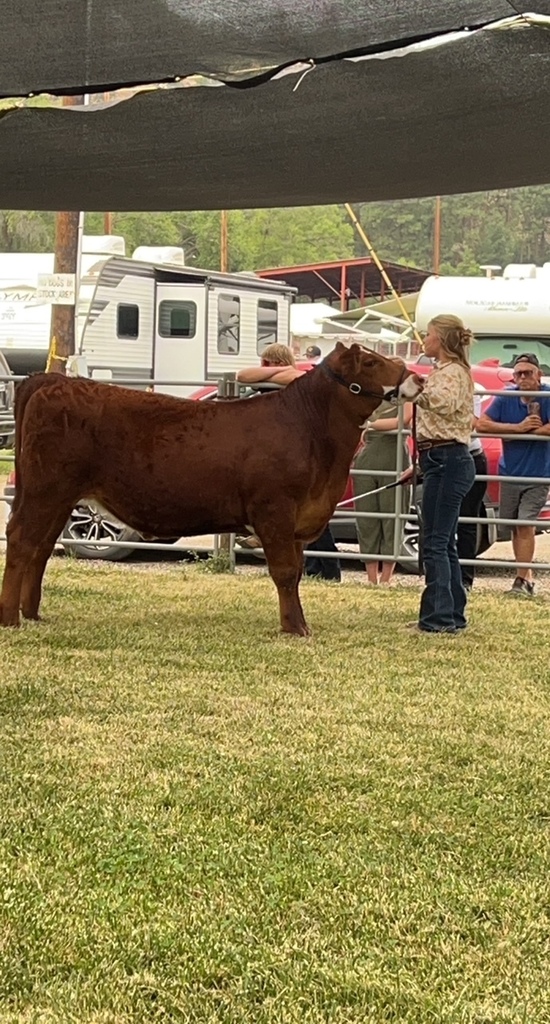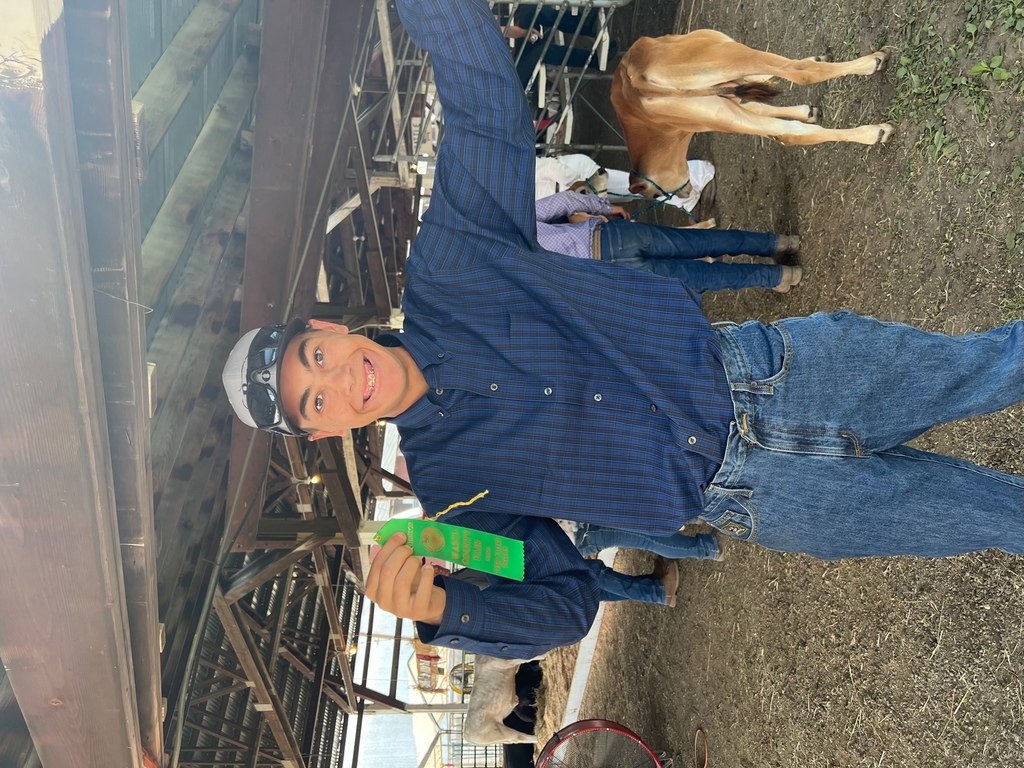 More fair fun: Bailey showed her dairy goats, Delilah and Cupcake, as well as her lamb, Millie. Wyatt showed his lamb, Pancake, and his goats, Sprinkles and Sky.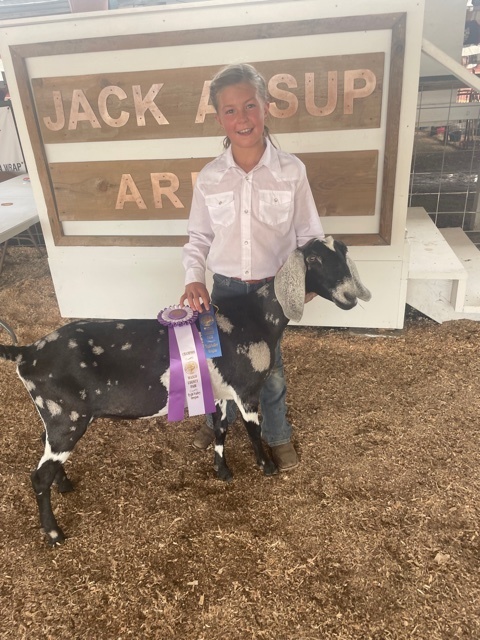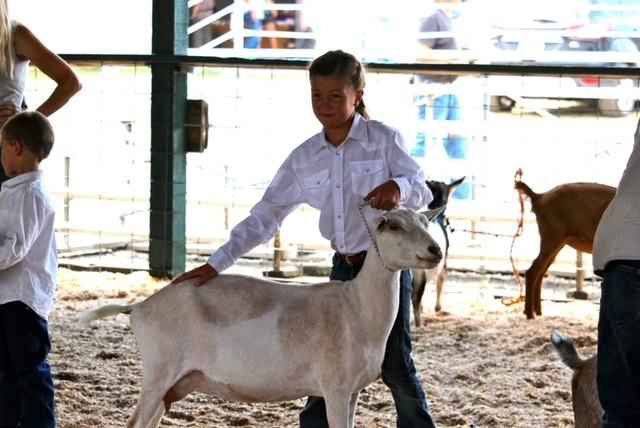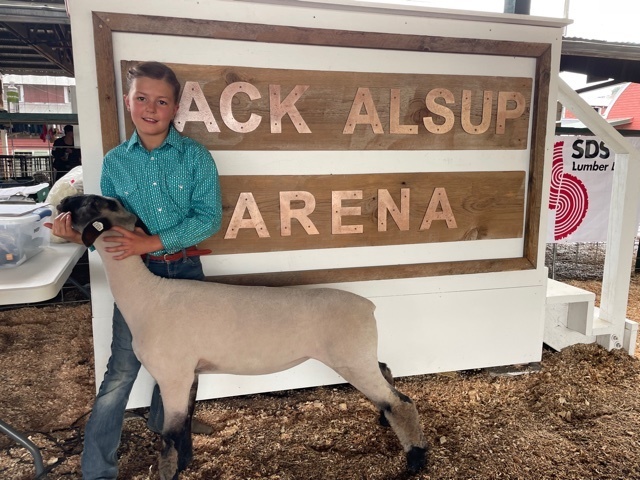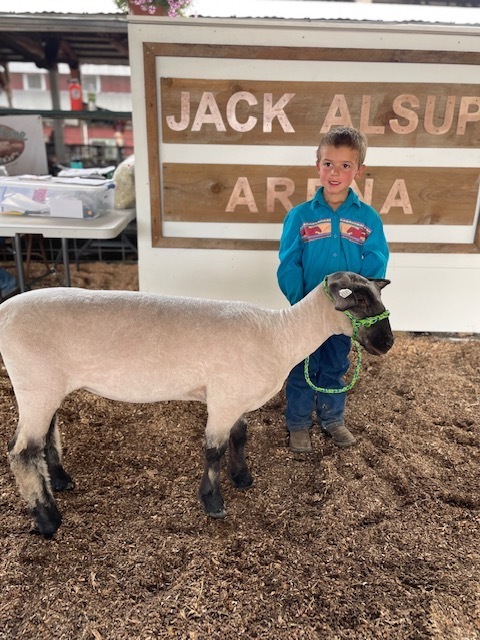 Alyssa participated in 4-H Market and Showmanship showing her lamb "Chocolate" and Jep showed his lamb "Bucky" in peewee showmanship.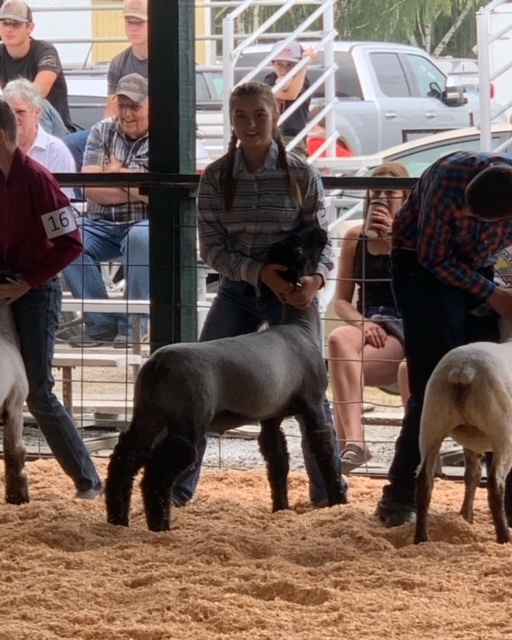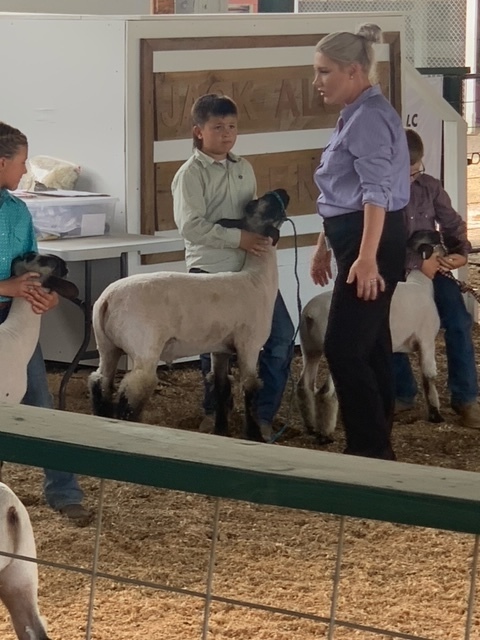 More fair fun: Hudson and Rhett had a great time showing their lambs, Hot Shot and Sonic, in Open Class.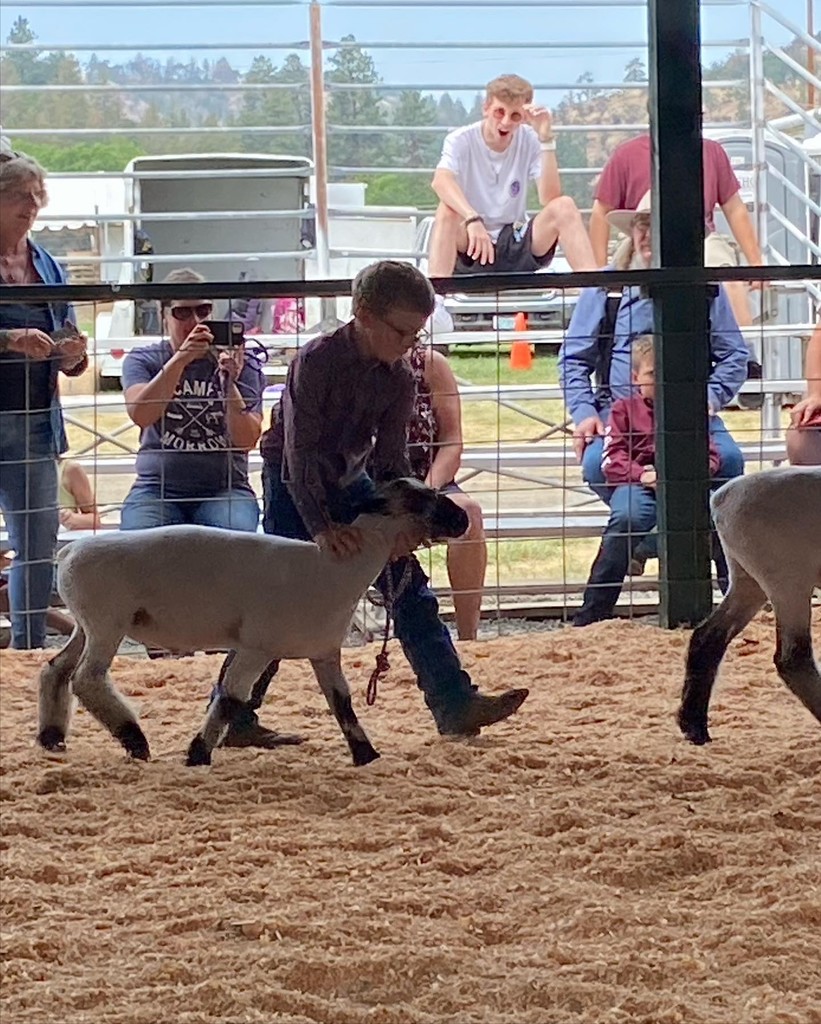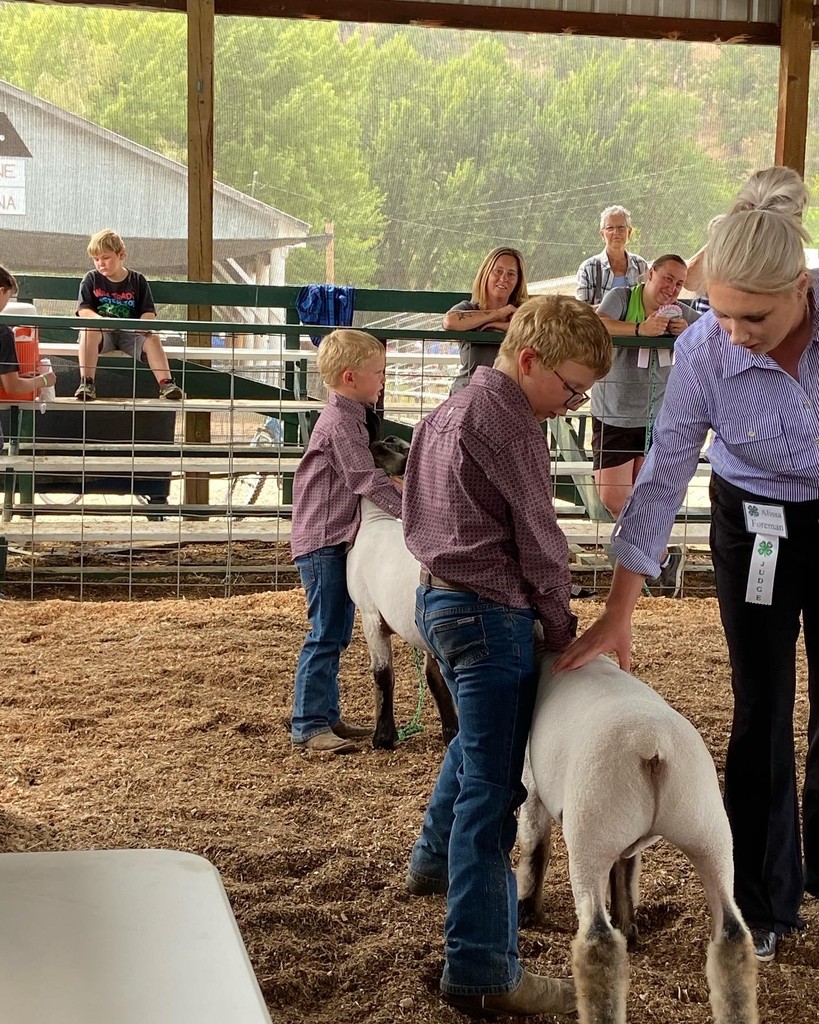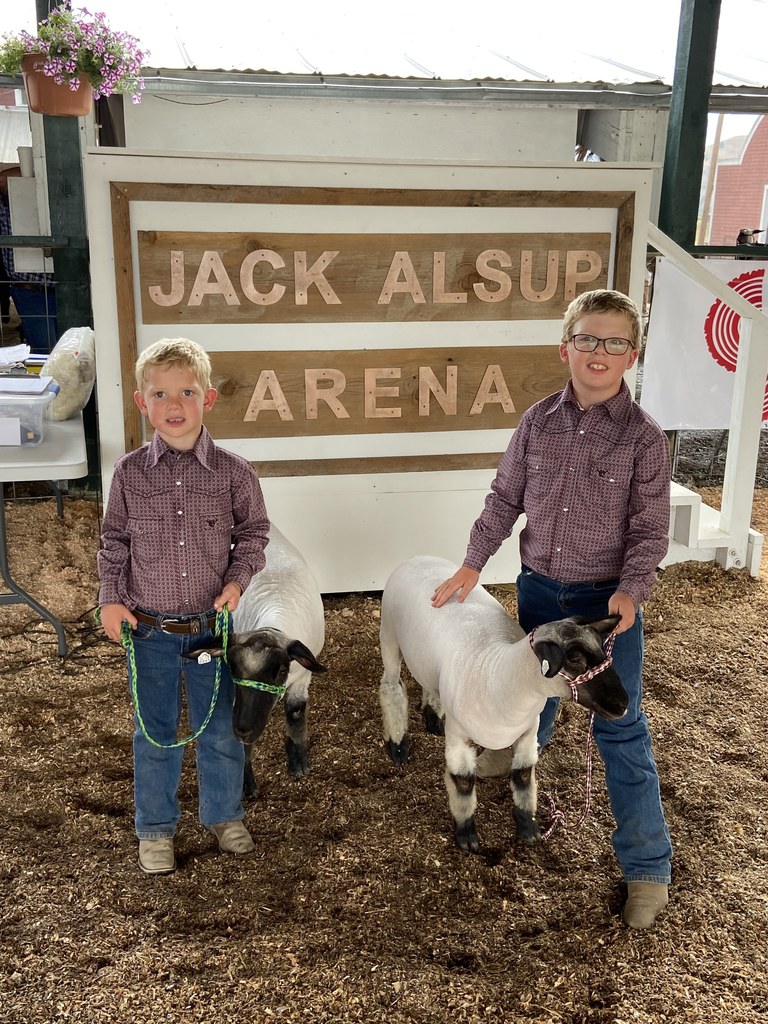 More fair fun: Emmersyn showed her pigs, Daphne and Ginger. Emmersyn placed Reserve Champion for her class in Showmanship, 3rd place in her class for Market and received 1st year JR Champion for her record book.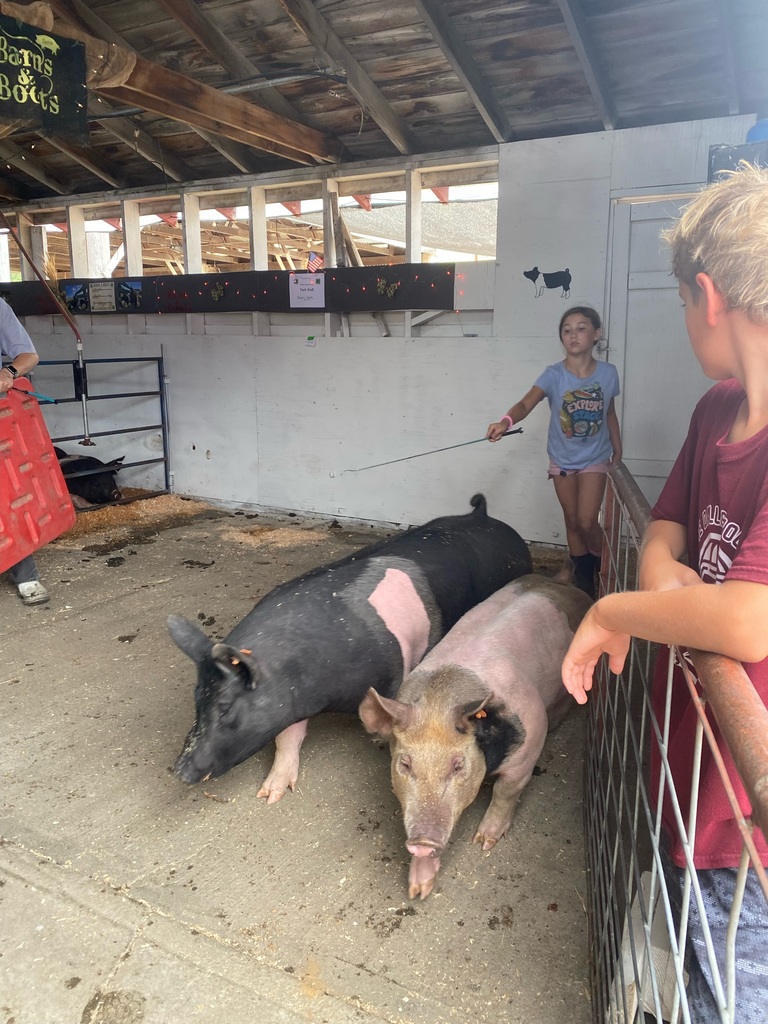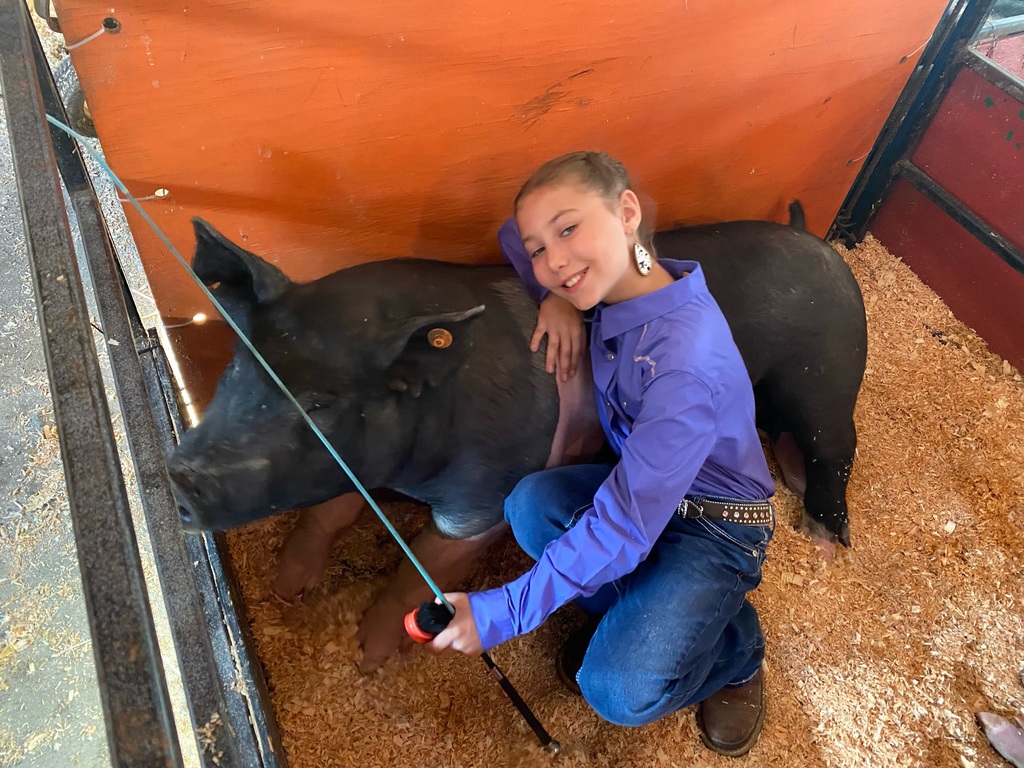 More fair fun: Jacey showed 2 rabbits at fair: Gracie Lou and Sammy Miami. She received ribbons for both champion and reserve champion.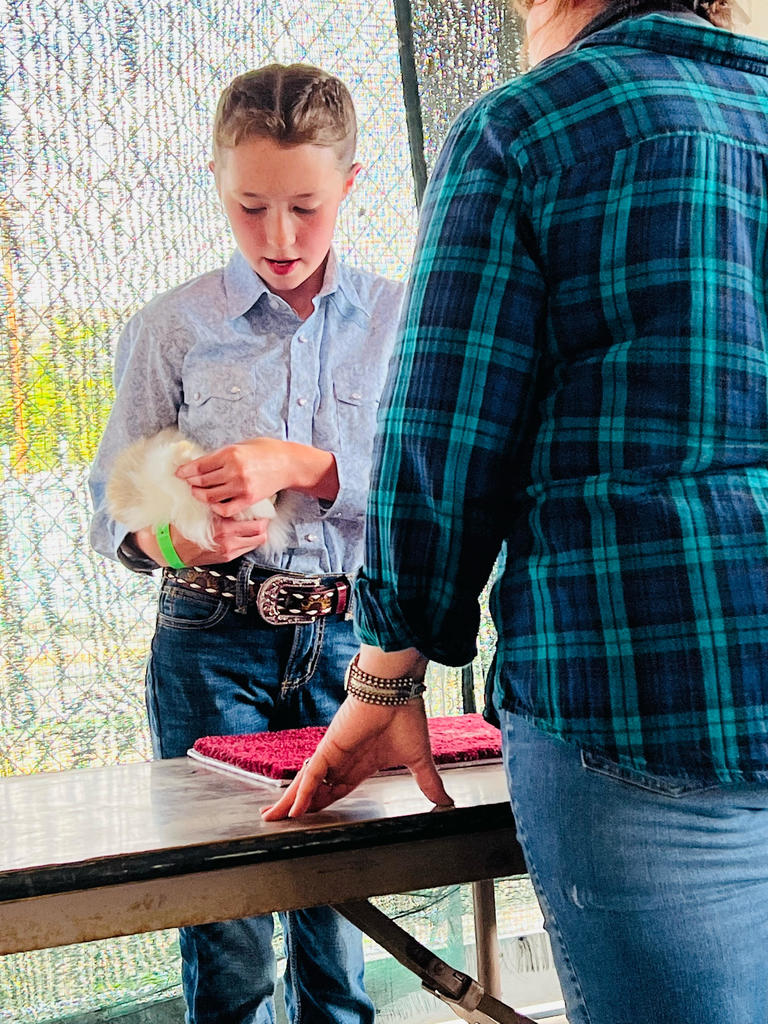 More fair fun: Parker entered a painting and had a great time at Farmer Fun Day!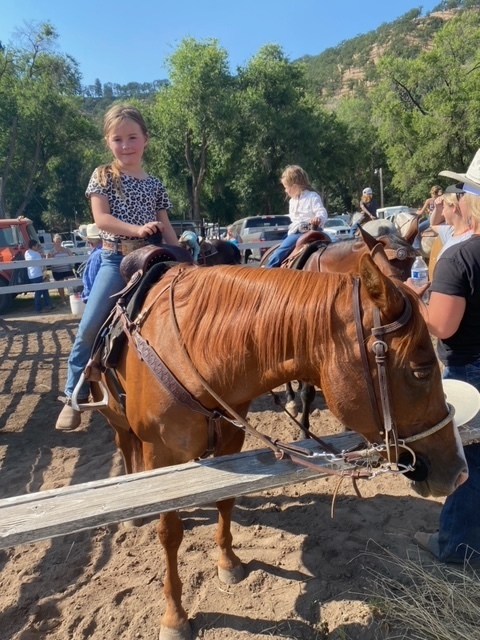 More fair fun: Audrey won grand champion beef showman.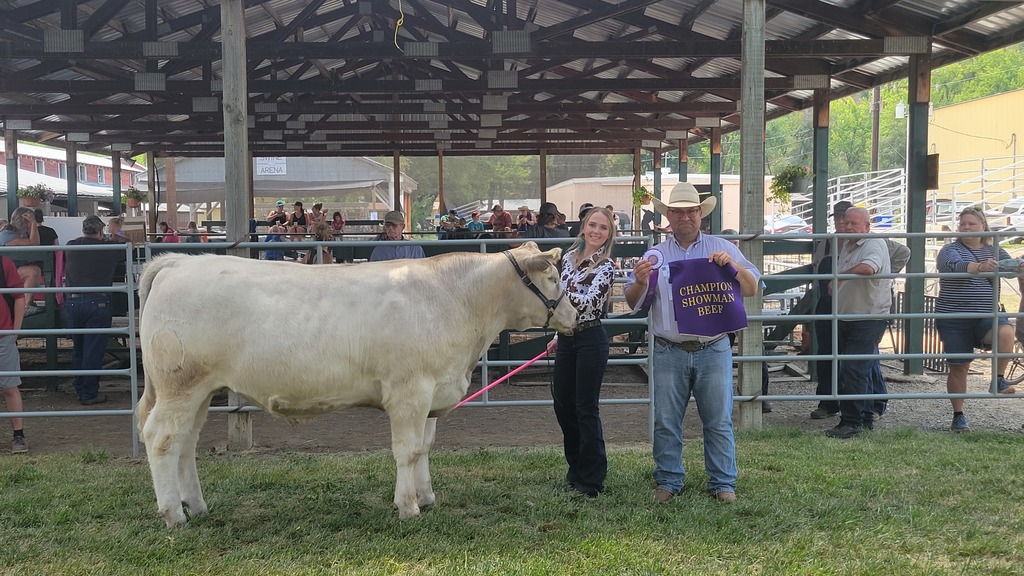 More fair fun: Maddie won reserve champion beef showman.