News
We are very excited to offer a Dufur School/4-H Garden Club this fall. As a club we will be putting in a fall garden at the school greenhouse as well as digging into the...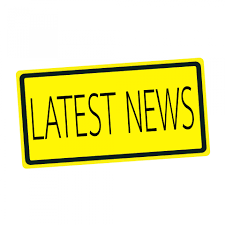 Here is the latest news from Superintendent Henderson the 2020-21 School Year.
Here is the Dufur School Operational Blueprint August 2020. As always, please contact us if you have any questions!
SEE ALL NEWS
LIVE FEED

Jack Henderson
about 3 hours ago
Distance Learning at the Celilo Education Center. view image


Bonnie Everson Lepinski
1 day ago
We are having issues with our phone system today. If you can't get through on our 541-467-2509 number, you can try using this number: 541-467-2506.

Jack Henderson
2 days ago
Thanks to all for a great start to the 20-21 school year! Two adjustments to announce for next week. 1. Fourth and Fifth grades will be added to the on site schedule in the same hybrid format used for the K-3. Teachers will provide specific information for families. 2. Wednesdays will become an on site learning day for K-5. The A and B groups will rotate being on site on Wednesdays. Next week, Sept. 28-Oct. 2 the A group will be on site on Mon., Tues., & Wed., The B group Thurs., & Fri. The following week will be A's on Mon. & Tues., B's on Wed., TH., & Fri. The rotation will be every other week on Wednesday. GO RANGERS!

Bonnie Everson Lepinski
2 days ago
Dufur FFA will host a Movie Night at the Sunshine Mill Drive-in on October 7th. Gates open at 6:30 and the movie will begin at sundown. Tickets are by donation (with a suggested price of $20), we are also selling snack baskets for $15 that includes pre-popped popcorn, candy, bottled water, and other snacks. We will be showing the Original Jumanji movie. view image
SEE ALL POSTS