News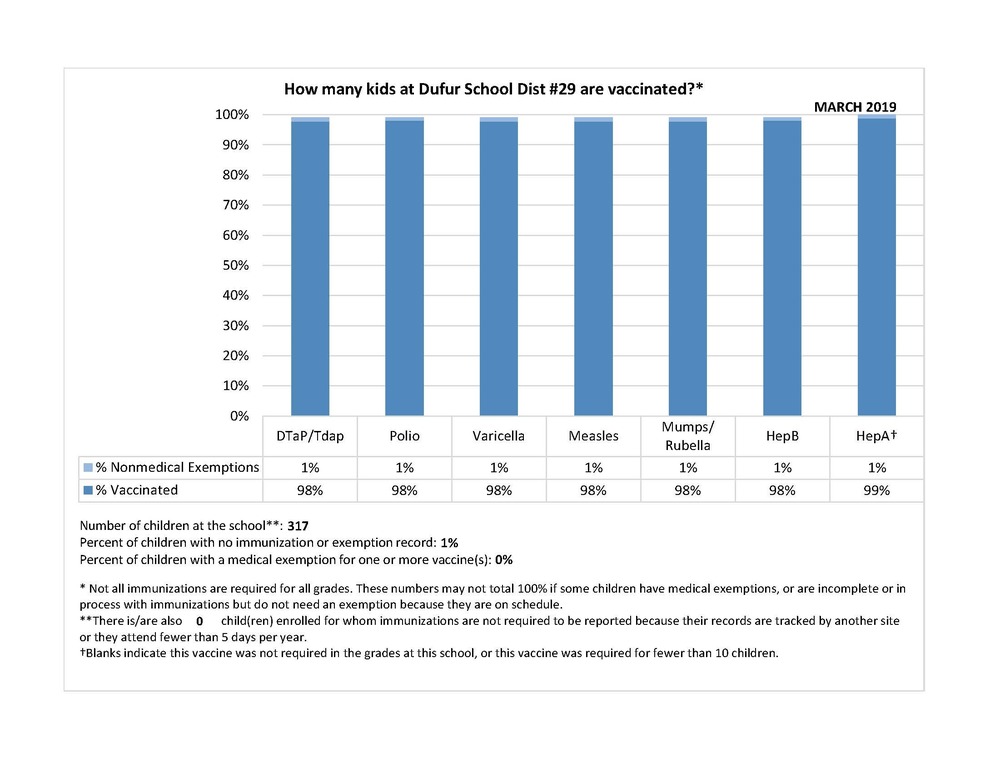 This graph represents the Dufur School immunization rates for the 2018-2019 school year.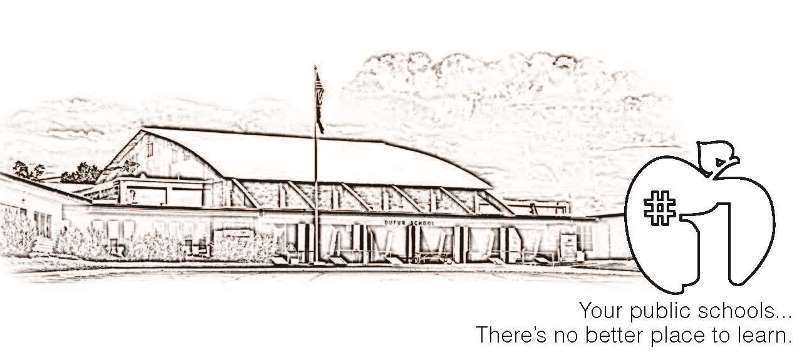 As part of our Continuous Improvement Plan we are conducting an anonymous school climate survey of students to gather information about the school's effect on students....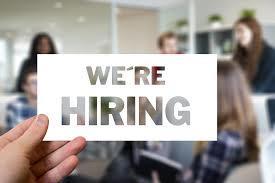 The Dufur School District is currently accepting applications for a School Counselor/Social Worker, a Music/Elective Teacher, and a Spanish/Elective Teacher. To apply...
SEE ALL NEWS
LIVE FEED

Jack Henderson
3 days ago
Edward Jones Investments of the Dalles recently made a generous $ 600.00 dollar donation to the Jerri Walker DePriest Memorial Endowment Fund at Dufur High School. Thanks to Tara Donovan, Kathy Durham and Heather Runyon for this thoughtful donation!

Sarah Anderson
3 days ago
Today DHS US history students watched as their Celilo Falls project was flooded just as it was in real life on March 10, 1957. Students felt empathy as they watched what they had worked so hard to build disappear. view image

Sarah Anderson
3 days ago
The Dufur School talent show will be held on Thursday, May 23rd in the lower gym. Stay tuned for information on auditions and rehearsals, but start planning your performances now! You can sing, dance, do gymnastics, play an instrument, act… Be creative and show us your talents!

Bonnie Everson Lepinski
4 days ago
There will be volleyball meeting for next years incoming freshmen-seniors on Wednesday, April 24th at 6:00 p.m. Please meet in the cafeteria to discuss fundraising, camps, team camp, open gym and summer play opportunities.

Jack Henderson
8 days ago
The Dufur School District received information this morning that a student had made threats of harm to people at the school. When this information was received, the student in question was detained; the Wasco County Sheriff's office was notified immediately. The WCSO conducted a thorough investigation; the investigation confirmed that that the student had made comments as reported. At no time were students in danger at Dufur School. The student was cited, and has been suspended from school. The Dufur School District takes the safety of our students and staff very seriously, regrets this situation arose and is glad that it has come to a conclusion.
SEE ALL POSTS