News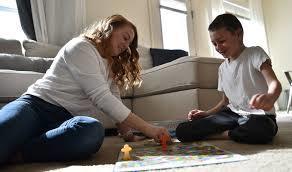 Hello Dufur Families and Community, This is a message from a principal in AZ that has been floating around Facebook. It is such a true and real message. While we are...
Our Student Investment Account Application is now available for community review!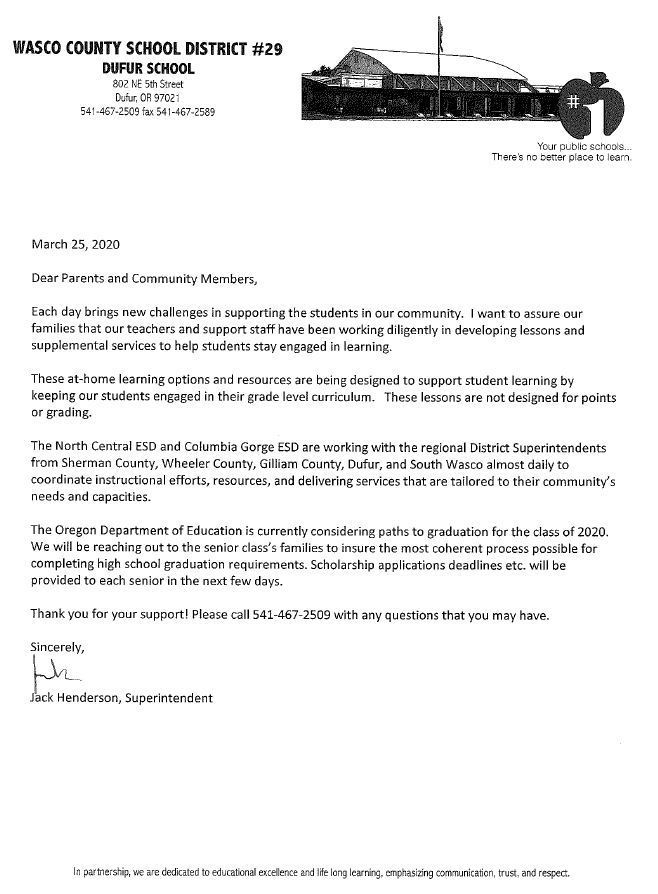 Attached is the latest update from Mr. Henderson for our parents and community.
SEE ALL NEWS
LIVE FEED

Jack Henderson
4 days ago
Another day at Dufur School, construction nearing an end! view image

Jenny Collins
4 days ago
The school will be open from 9-12am on Friday April 3rd and from 2-6pm on Monday April 6th for HS and ML students to pick up URGENT school supplies and personal items from lockers. Please practice social distancing. Do not linger or congregate in any areas.

Jack Henderson
5 days ago
All students that ride the red bus, (The Dalles Route) can pick up educational packets and lunch at Calvary Baptist Church tomorrow, April 2, between 11:30 am and 12:30 pm.


Jenny Collins
6 days ago
https://youtu.be/xfgqtCi7hdo Hello Families- This is a link to a YouTube tutorial on Google Classroom. It shows families how to perform basic navigation of the class from the student's perspective. Visit the Dufur School webpage or facebook if the link doesn't work in text.
SEE ALL POSTS