News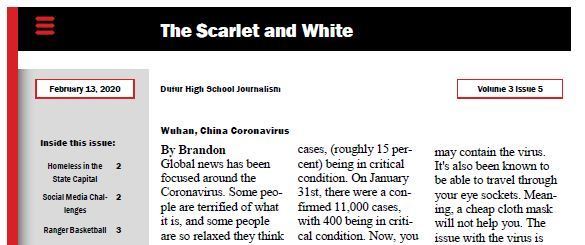 Please enjoy the latest issue of The Scarlet and White, a publication of the high school Journalism class.
Here is our calendar for the week of February 17th - 22nd. Monday is a holiday, so no school for staff or students.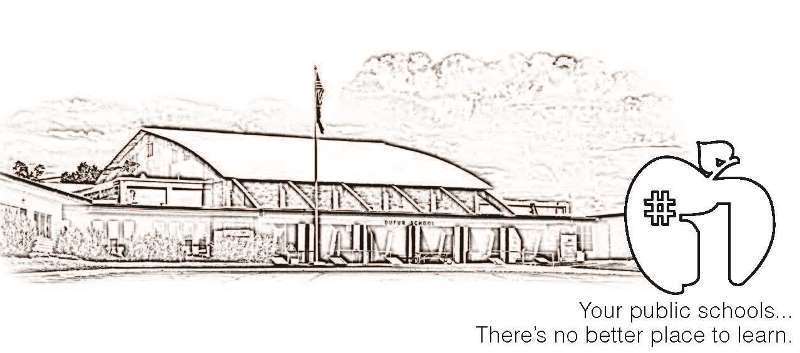 Here is Dufur School District's annual report to patrons regarding state requirements and standards being met by the district.
SEE ALL NEWS
LIVE FEED

Jenny Collins
2 days ago
Culture Night at NAYA with SUPAMAN, Native Hip-hop Artist. Contact Lucille Begay, Native American Liaison, for details. 541-288-3777 view image

Jack Henderson
7 days ago
A reminder that there will be a Student Investment Account meeting at the Celilo Education Center tomorrow evening (Thursday 2-13) beginning at 7:00 pm.

Sarah Anderson
9 days ago
DHS students in Mrs. Wilson's engineering class are participating in the John Day Fossil Beds National Monument youth art exhibit. The theme is "Palm Trees and Crocodiles" reflecting on how today's ecosystem of sagebrush and coyotes was once palm trees and crocodiles. view image

Bonnie Everson Lepinski
13 days ago
School Exclusion Day is Wednesday, February 19, 2020: Oregon law requires that all children attending public and private schools, preschools, Head Start and certified child care facilities, have up-to-date immunization documentation (or have an exemption) to remain in school.The goal is to make sure children are fully protected against vaccine-preventable diseases and can go to school in a safe and healthy environment. If you need more information about your child's immunization needs please contact our school nurse, Kamala Malcolm: kamala.malcolm@dufur.k12.or.us or 541-467-2509 ext 257

Bonnie Everson Lepinski
14 days ago
Early release at 1 p.m. for students today!
SEE ALL POSTS