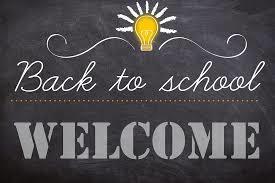 Welcome back for the 2019-20 school year!
Bonnie Everson Lepinski
Wednesday, August 07, 2019
Our new school year is fast approaching! Our first day for students will be Tuesday, September 3rd. Attached is a letter from our principal, Jenny Collins, outlining registration and the beginning of the year. Please call the school office if you have any questions, 541-467-2509.