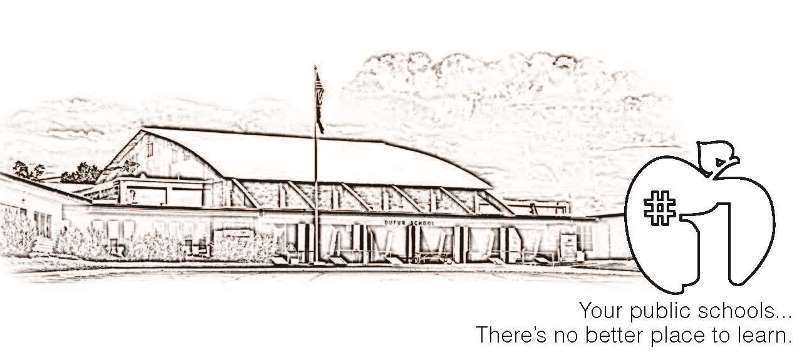 Climate Surveys
Bonnie Everson Lepinski
Thursday, April 11, 2019
As part of our Continuous Improvement Plan we are conducting an anonymous school climate survey of students to gather information about the school's effect on students. There are questions about school discipline, student support, student engagement and safety conditions in our school.
Copies of the surveys are here for your review, Dufur Elementary Climate Survey and Dufur Middle/High School Climate Survey. The survey covers a wide range of topics related to school climate, including questions concerning school engagement, school safety and school environment. The survey does not ask about your child's personal experiences, but rather asks about their perceptions. All questions have been reviewed by District staff and are age appropriate. Third through twelfth grade students will be given the survey during the school day. If you do not want your child to take the survey, please notify the school in writing by April 17th, 2019.
Parents, teachers, administrators and instructional assistants will also be surveyed along with students. Parent surveys have been mailed home, and we ask that they be returned by April 17th. We have a confidential drop in the main office. If you choose to return the survey with your child, we will provide them with instruction on how to return it to the office drop to maintain confidentiality.
The survey is voluntary, but this information is valuable and will be used to inform our efforts at Dufur School.
Thank you for your cooperation in this important study of our school to better understand the effects on students, including teaching practices, student safety and relationships among students and staff. The information from the survey will be used in Continuous Improvement planning meetings starting in May. As always, please feel free to contact us if you have questions, 541-467-2509.